Verstappen unstoppable as Hamilton hopes fade - What we learned at the Belgian GP
Verstappen unstoppable as Hamilton hopes fade - What we learned at the Belgian GP
Max Verstappen delivered perfection at the Belgian Grand Prix.
From 14th to the race win, the Dutchman extended his points lead to a level where it appears he has both hands firmly on a second successive F1 championship, with the champagne cooling on ice.
But what did we learn from a pivotal weekend in the title race?
Verstappen's title certainty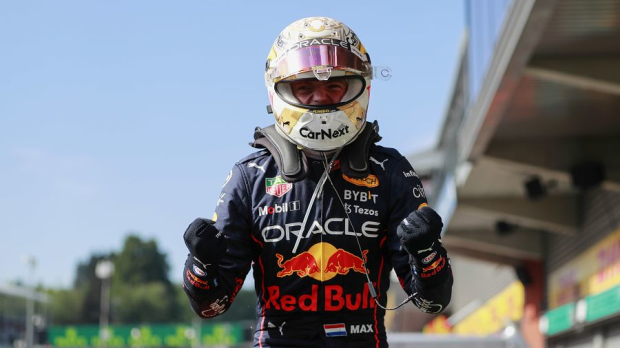 Verstappen now holds a 93-point lead over team-mate Sergio Perez and is 98 clear of Charles Leclerc.
Such is his advantage, the Dutchman can afford to finish third at the remaining eight grands prix, Leclerc win them all with fastest-lap point and take victory in the sprint at São Paulo, and still not be caught by the Ferrari driver.
Of course, both Verstappen and Red Bull are broadcasting the message that the championship is far from over, but with eight races to go, it would take a spectacular implosion for this to again become a competition.
In Belgium, Verstappen was on another planet from every other driver and this was recognised by his rivals.
To start 14th and still take the chequered flag is incredible, with his performance rated by team principal Christian Horner as good as any of Sebastian Vettel's triumphs from Red Bull's previous dominant spell.
It may not have been the most entertaining of races to watch once Verstappen gained the outright lead on lap 18, but this really was a statement win akin to those of Lewis Hamilton and Michael Schumacher before him.
Hamilton and Mercedes victory hopes fade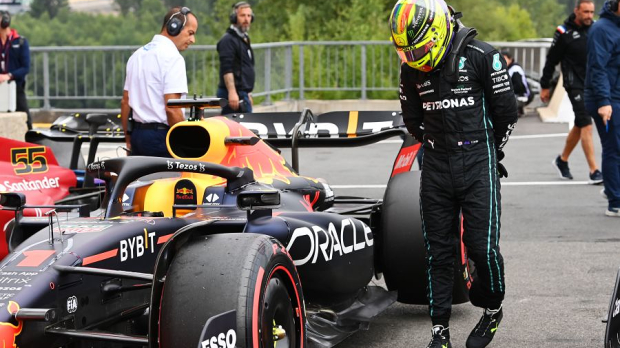 Mercedes began the weekend at Spa-Francorchamps hopeful that engine penalties for Verstappen, Leclerc and a number of other drivers could present it with the team's best chance of a win this season.
Instead, the weekend ended in disaster for Hamilton - more on that in a moment - with both he and team principal Toto Wolff delivering crushing verdicts on the W13 across the event.
A margin of 1.8 seconds to Verstappen in qualifying highlighted Mercedes' struggles, with tyre warm-up in the cool temperatures a huge problem, one that could again be evident this weekend in the Dutch GP.
The new technical directive was widely expected to pull Mercedes into the mix, but this was far from the case.
The races are running out for Mercedes to avoid a first winless season since 2011.
Alonso-Hamilton bad blood remains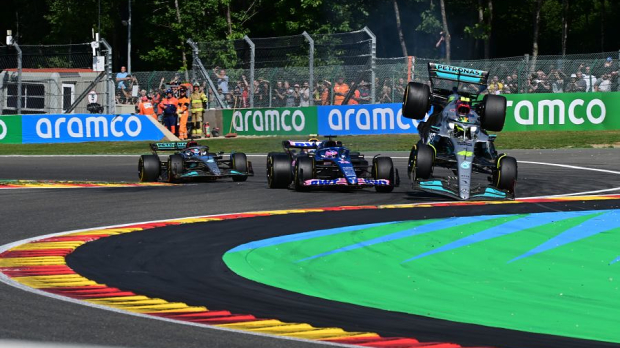 As we mentioned, Hamilton's race ended in disaster, which was self-inflicted as the seven-time champion reflected when speaking as the race continued around him.
The Mercedes driver was challenging Fernando Alonso for second at Les Combes on lap one, only to squeeze the Spaniard too hard, with the inevitable contact sending him up into the air and onto the run-off.
The resulting damage to his W13 caused him to retire before completing a lap but then the words began to fly.
Over his radio, Alonso branded Hamilton "an idiot" and claimed the Mercedes driver only knows how to race from the front.
After hearing this, Hamilton retorted he would not be speaking to his rival, despite previously being happy to apologise. He added: "It's nice to know how he feels about me."
Much time has passed since the pair endured a fractious relationship at McLaren in 2007 but time, it appears, has not healed all wounds.
Ferrari blunders not eradicated by summer shutdown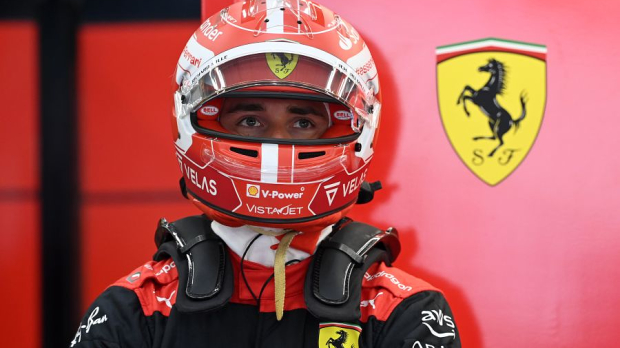 Before we get into this, Verstappen was unbeatable on Sunday and there was little Ferrari could have done to deny him the win.
That being said, the Scuderia's season has been a comedy of errors and this continued at Spa.
In qualifying, the team fitted Leclerc with fresh soft tyres when he had been due to only head out to provide a tow to Carlos Sainz and not set a time himself.
And on Sunday, Ferrari called Leclerc in for a last-minute pit stop in a bid to score the fastest-lap point.
The combination of a slow stop and a failed sensor meant that not only did he fail in this bid, but a five-second penalty for pit lane speeding also dropped him a position to sixth.
In addition, the use of that fresh set of softs in qualifying meant the fastest-lap bid was attempted on a scrubbed set. Oh dear!
For all the brilliance of Red Bull in this championship fight, the failure of Ferrari has prevented a true battle from emerging.
Spa here to stay...sort of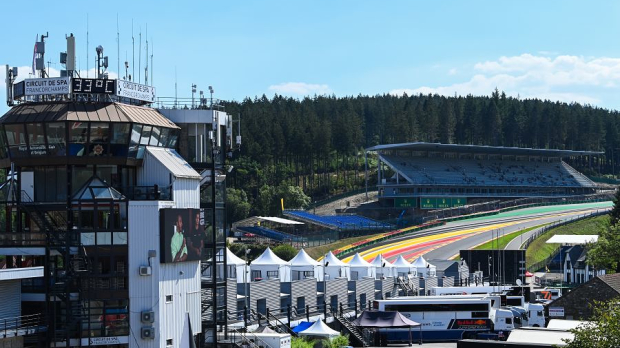 In the lead-up to the Belgian Grand Prix, much was made of the need to keep the iconic Spa-Francorchamps circuit on the calendar, with drivers, teams and media waxing lyrical about the venue.
Spa was set to be out of contract following Sunday's race but this all changed an hour before it started as F1 confirmed the venue will feature on the 2023 calendar.
As one of four tracks involved in the inaugural 1950 F1 season, Spa has a history that money can't buy and we can only hope this one-year reprieve is the precursor for a longer deal.