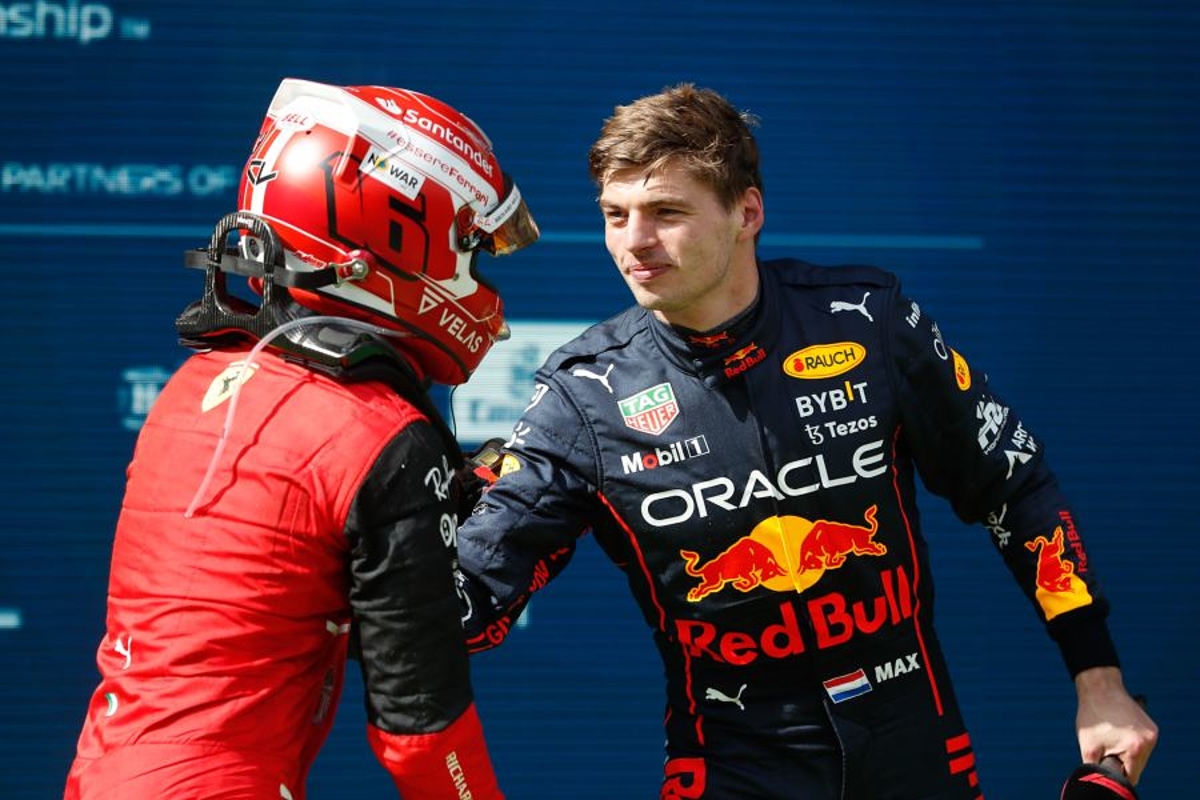 Verstappen explains "worst nightmare" after Leclerc failure blame
Verstappen explains "worst nightmare" after Leclerc failure blame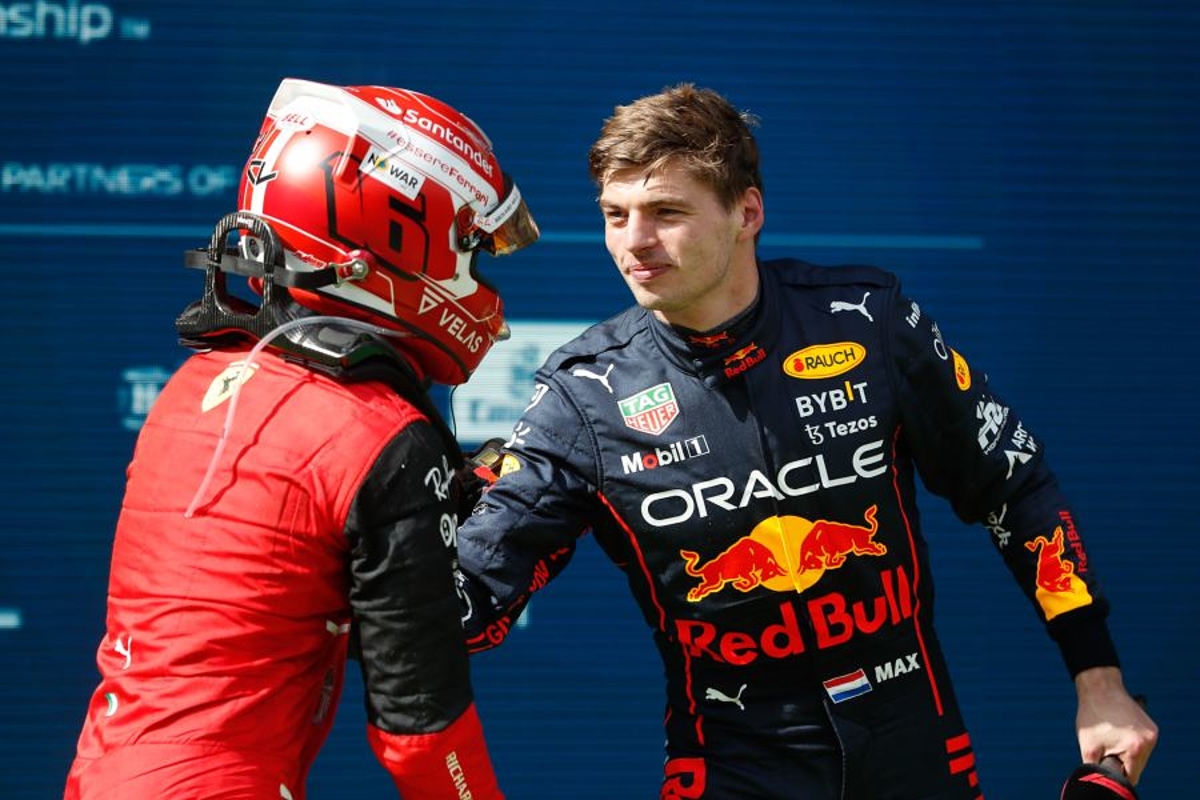 Max Verstappen has claimed it to be his "worst nightmare" that one of his visor tear-offs sparked F1 title rival Charles Leclerc's downfall at the Belgian Grand Prix.
Leclerc was forced to stop at the end of the third lap at Spa-Francorchamps after reporting smoke was coming from his front-right wheel.
After pitting, Ferrari discovered a visor tear-off lodged in the brake duct was to blame.
Leclerc was later penalised for speeding in the pit lane, with Ferrari blaming this on the earlier problem, claiming the heat from the brakes had caused a sensor to fail.
Speaking after a dominant victory from 14th on the grid, Verstappen said: "Carlos told me that it was a tear-off. I didn't know. I hope it's not mine but there was a lot of stuff.
"Honestly, we are all pulling stuff out and it is just super unlucky this happens.
"You are always scared this will happen, especially when you are in the pack and especially on a track like this, you are taking them off very quickly.
"This is your worst nightmare that these things happen but, unfortunately, they do."
Verstappen's "hectic" start
Verstappen and Leclerc had started alongside one another in 14th and 15th after both received back-of-the-grid penalties for exceeding the prescribed number of power unit components for the season.
With drivers tripping over each other at the start including Lewis Hamilton and Fernando Alonso, leading to their collision at the Les Combes chicane, both Verstappen and Leclerc were forced to avoid disaster.
"The thing is that I knew with the car that we had, you don't want to risk too much so then it is even harder to stay out of trouble," added Verstappen.
"People are going off into the gravel, coming back on the track and, of course, they are defending their spot and I was literally just trying to stay out of it.
"But you also don't want to lose too much time.
"Then with Lewis - the car was broken I think - he was holding up everyone and then everyone, of course, tries to benefit from that so people were going two wide.
"I went on the inside and Lewis pulled off, which he is correct to do, but then I had to move to the left. It was super hectic and there was so much dirt.
"I pulled off my tear-off because I barely could see anything just because of the previous sector with everyone going on the grass and the gravel.
"But we survived without damage."