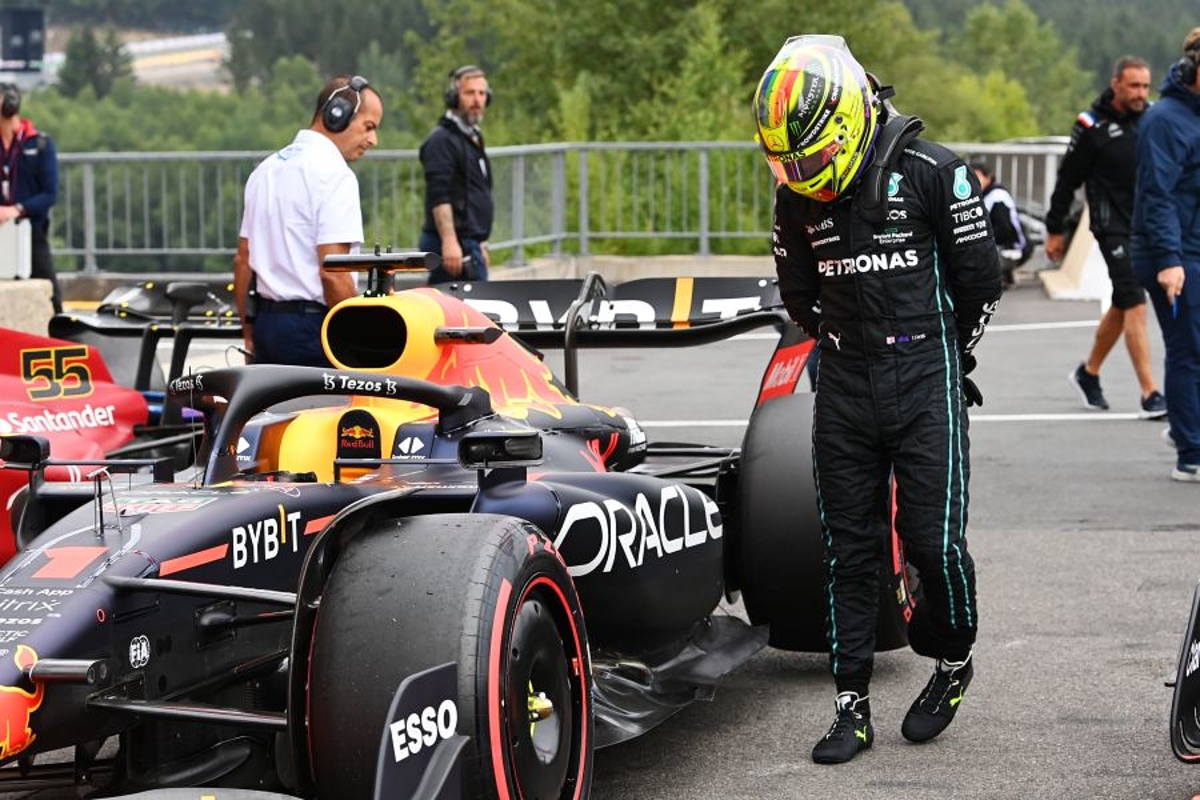 Hamilton 'almost broke his back' in Alonso crash
Hamilton 'almost broke his back' in Alonso crash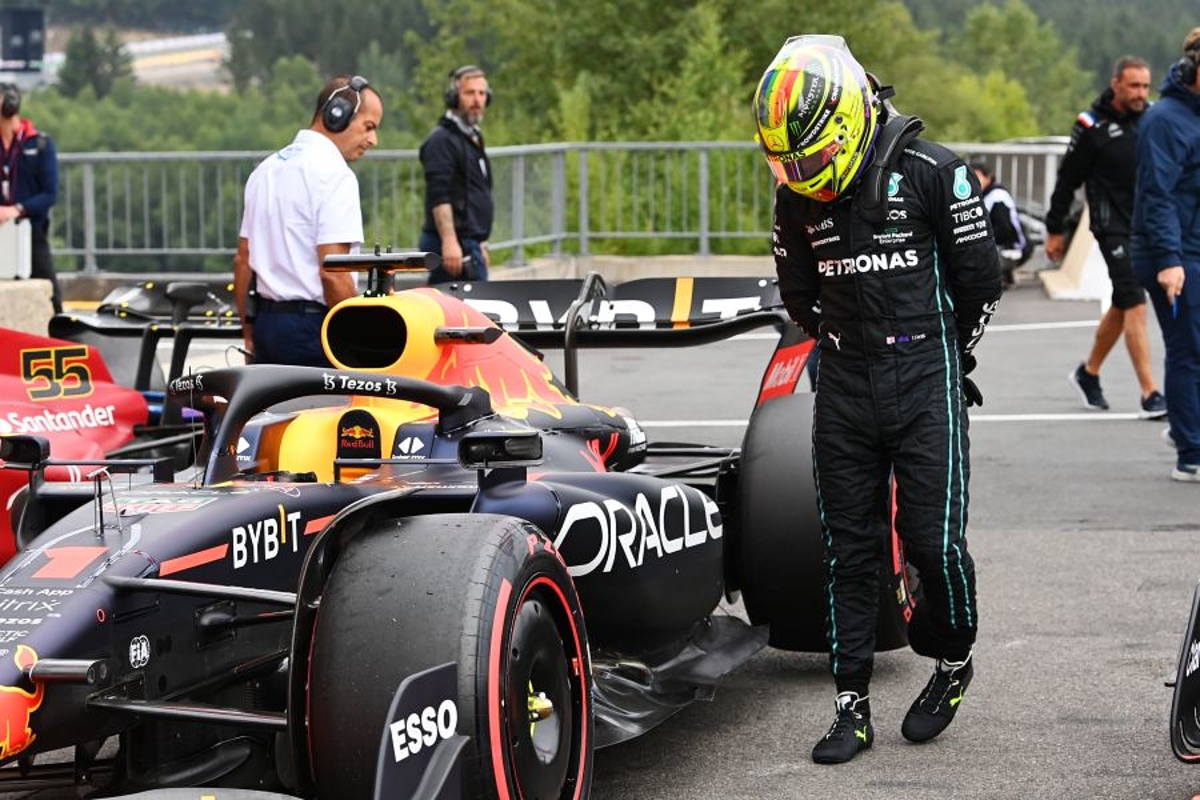 Lewis Hamilton has claimed he 'almost broke his back' after the lap-one incident with Fernando Alonso which sent his Mercedes up into the air.
Hamilton had attempted to overtake Alonso around the outside of the Les Combes chicane, only for the duo to bang wheels, sending the Briton's Mercedes soaring.
Hamilton's Mercedes limped on for a few more corners before the team made the decision to retire him from the race, though Alonso made his feelings clear via team radio, branding the British driver "an idiot" afterwards.
Hamilton took responsibility for the incident, stating Alpine driver Alonso had been in his blind spot, but added the crash had almost left him with a severe injury.
"I nearly broke my back coming down," said the seven-time champion. "It was a big hit.
"I just remember looking at the ground, it was quite high. It was definitely high. I'm grateful to still be alive and in shape."
When asked if he thought the car could continue, he added: "I could hear something was broken in the gearbox.
"Coming down, I would have broken so much in the back end, so I was told to stop."
"It is a surprise to see [the car] go that high."
Hamilton issued warning for refusing to visit medical centre
After the race, Hamilton received a warning from the FIA for refusing to visit the medical centre following the incident.
The reasoning for the reprimand read: "The stewards received a report from the race director that driver Hamilton refused to visit the Event Medical Service following his crash on lap one where the medical warning light threshold was exceeded and only did so after the race director informed the team that further action could be taken if he did not.
"This is not the first time this season that drivers [not Hamilton] have initially refused to go for a medical check.
"The stewards issue a warning in this case, with a reminder to all drivers that stronger action may be taken in the future."