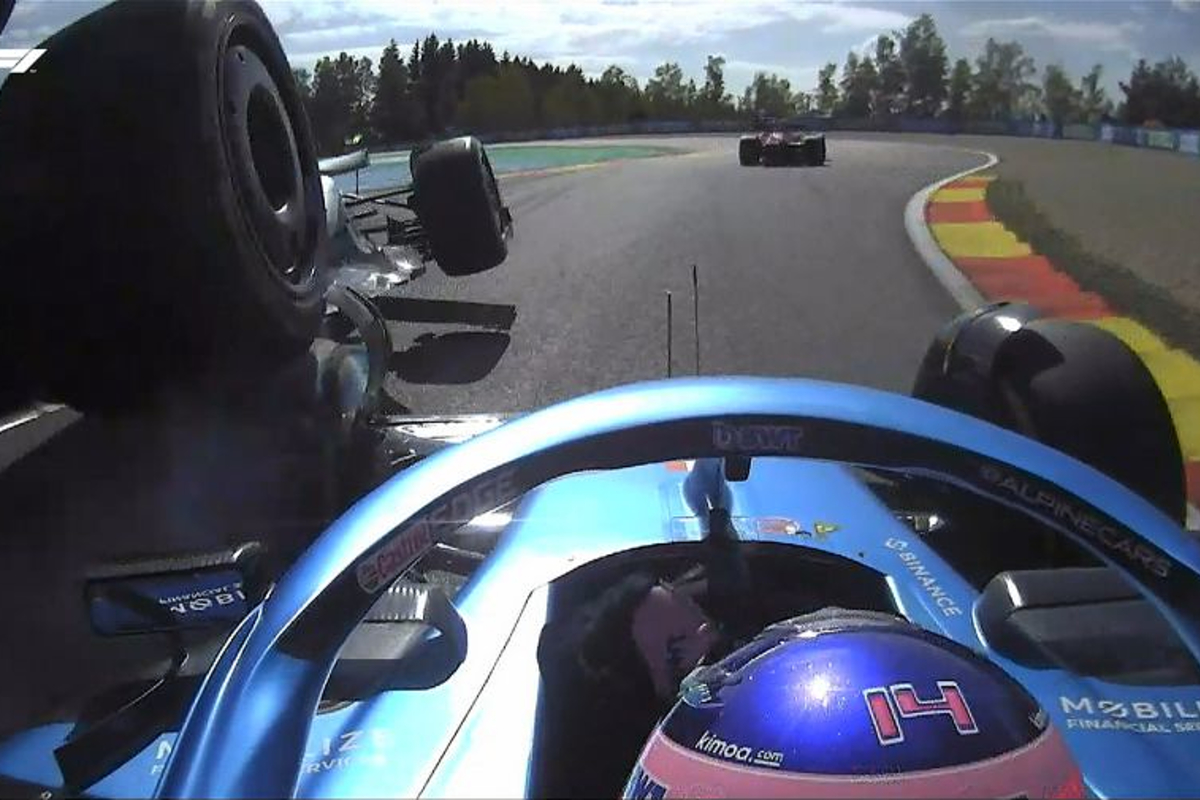 Hamilton accepts blame for Alonso incident: 'He was in my blind spot'
Hamilton accepts blame for Alonso incident: 'He was in my blind spot'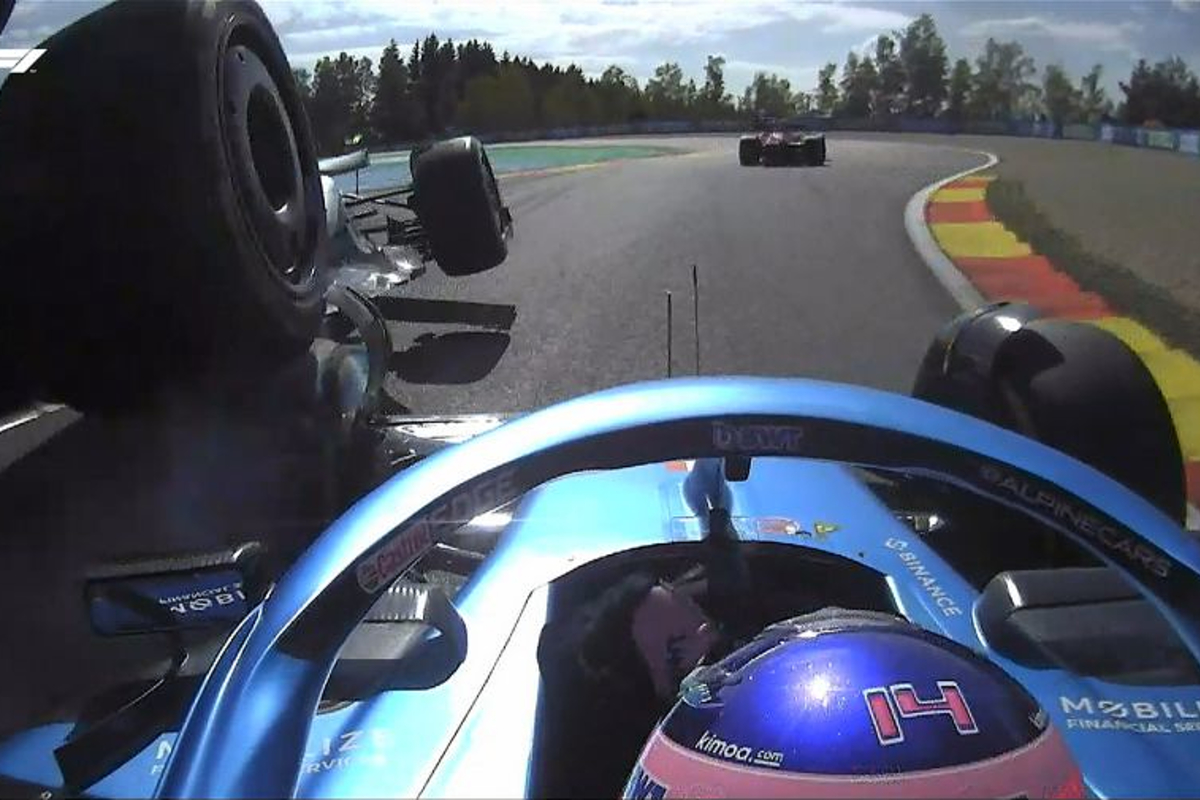 Lewis Hamilton has accepted responsibility for the opening-lap collision with Fernando Alonso which ended his Belgian Grand Prix.
Hamilton had attempted to overtake his former team-mate around the outside going into the Les Combes chicane, only for the Briton's Mercedes to rear up after being hit on the right-rear wheel by the Spanish driver's Alpine.
Although Hamilton continued for half a lap, he was soon told to stop the car and retire.
Alonso was furious with the incident, admonishing Hamilton over team radio, saying: "What an idiot. Closing the door from the outside. I mean, we had a mega start. This guy only knows how to drive and start in first."
Speaking to Sky Sports when he returned to the paddock, Hamilton said the incident had been his fault and apologised to his team.
He said: "Looking back at the footage, he was in my blind spot and I didn't leave him space, so it's my fault today. I'm sorry to the team."
When asked if he had heard what Alonso had said, he added: "It doesn't really matter what he said. As I said, it was my fault, I couldn't see him actually, he was right in my blind spot."
Speaking to the written media afterwards Hamilton expanded on the incident, saying: "I mean it's motor racing.
"I tried to overtake on the outside of turn five, but I didn't leave quite enough space. It wasn't intentional, it just happened."