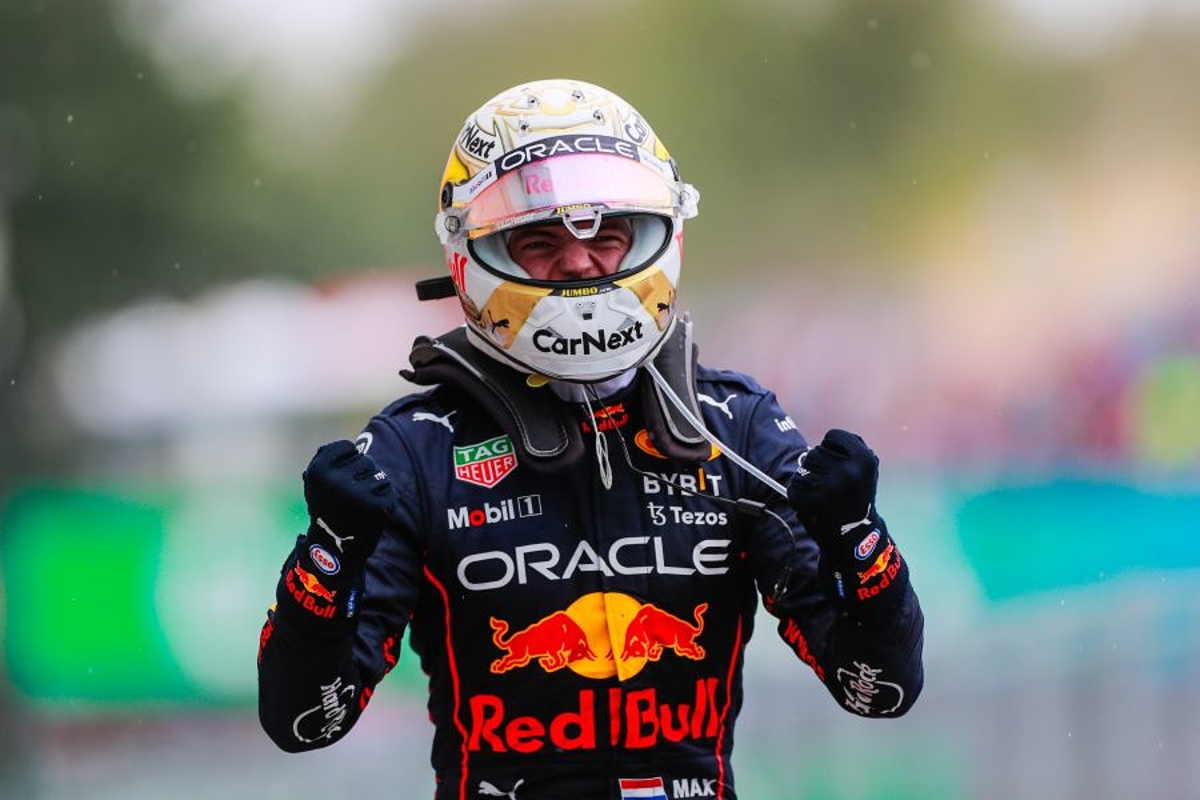 Verstappen matches Bruce McLaren feat as Alonso fumes at Hamilton
Verstappen matches Bruce McLaren feat as Alonso fumes at Hamilton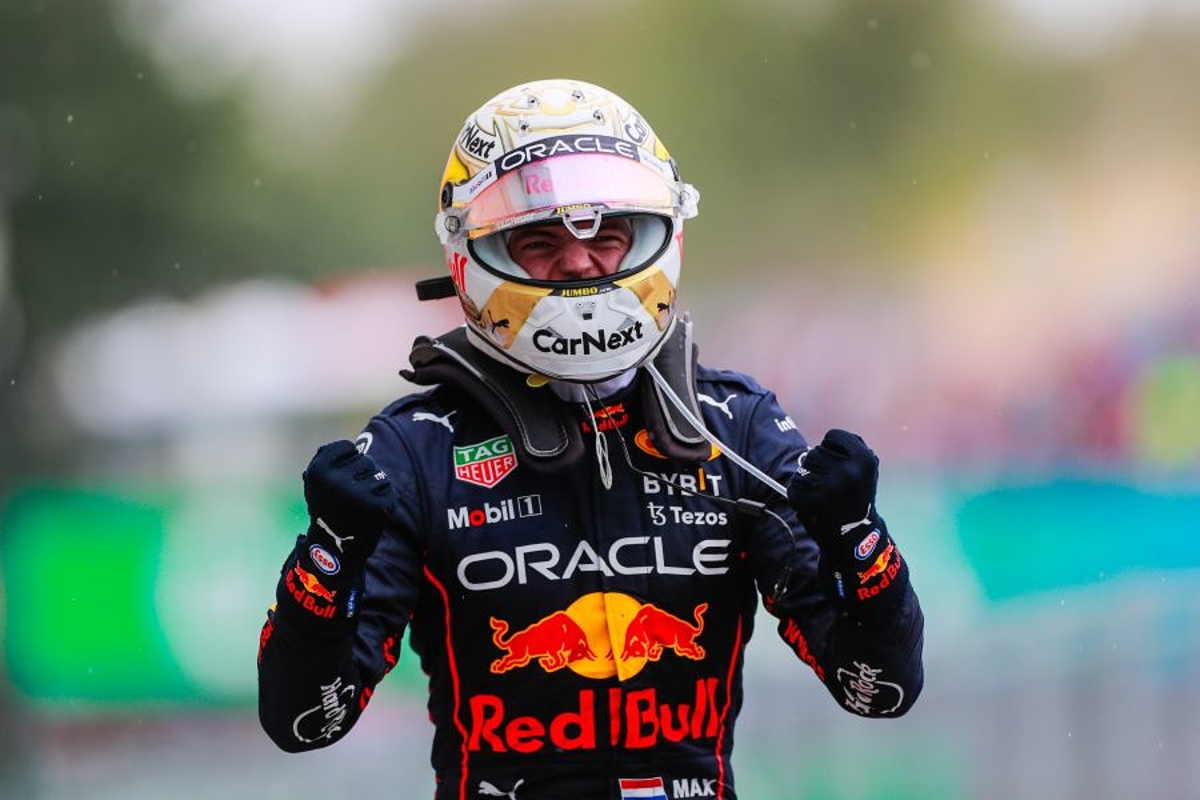 Max Verstappen became the first driver for 52 years to complete a remarkable F1 feat at the end of a Belgian Grand Prix in which Fernando Alonso was left raging at Lewis Hamilton.
From 14th on the grid at the Spa-Francorchamps circuit, Verstappen made easy work of his ninth win of the season and 29th of his F1 career.
After winning the last race in Hungary from 10th on the grid, it is the first time since Bruce McLaren in the season-ending 1959 United States GP and curtain-raising 1960 Argentine GP that a driver has won consecutive races from 10th or lower.
McLaren started 10th at Sebring and 13th in Buenos Aires.
In also taking the point for fastest lap, and with nearest rival Charles Leclerc only sixth, Red Bull's reigning champion holds a commanding 93-point cushion over team-mate Sergio Perez who completed a Red Bull one-two.
Leclerc has now fallen 98 points adrift. He dropped from fifth to sixth after the flag had been shown after being handed a five-second time penalty for speeding in the pit lane in making a stop at the death to nick the point for fastest lap.
Theoretically, Verstappen could win his second championship as early as Singapore in early October.
Leclerc, who had started one place behind Verstappen in 15th, was undone by a tear-off strip lodging in a brake duct forcing him into an unscheduled early stop that dropped him towards the rear of the pack.
At that stage, there were only 18 of the 20 cars still running as Lewis Hamilton and Valtteri Bottas were out on laps one and two respectively.
Alonso blasts Hamilton "an idiot"
The starting grid was mixed up given all the penalties that had been dished out in the build-up, to such an extent not one driver started the race in which they qualified.
Both AlphaTauris also started from the pit lane, with Yuki Tsunoda's A522 taking a power unit change in the morning, and then a mystery problem shortly prior to the start accounting for Pierre Gasly.
It meant Verstappen, who had been due to start 15th following his own power unit component changes along with six other drivers, was a net 13th on the grid.
By the end of a remarkable opening lap, Verstappen was eighth, aided by seven-time F1 champion Hamilton's incident with Alpine's Fernando Alonso.
With Alonso second and Hamilton third heading up Eau Rouge and along the Kemmel Straight following a shocking start from Sergio Perez, the Briton attacked into the Les Combes chicane.
Cutting in from around the outside, Hamilton managed to get half a car in front of Alonso as he turned across his former McLaren team-mate.
It resulted in the front-left of Alonso's A522 colliding with the right-rear of Hamilton's W13, sending the latter up into the air.
Hamilton managed to land with a bang, control his car and continued for half a lap before being told to stop, with smoke starting to emerge from the rear.
On the radio shortly after, an angry Alonso said: "What an idiot!
"Closing the door from the outside. We had a mega start but this guy only knows how to drive and start in first."
Remarkably, the stewards took no action, fortuitously for a disconsolate Hamilton who was seen trudging along a path as no service vehicle had come to his aid, and who later admitted being at fault.
On the following lap, Williams' Nicholas Latifi caught the gravel emerging out of Les Combes, sending him across the track into oncoming traffic.
Despite Alfa Romeo's Valtteri Bottas attempt to take avoiding action, the right-rear tyre on the Finn's A522 was unfortunately tagged by the front wing of the sideways Latifi.
That sent Bottas into a spin, which resulted in him beaching his car in a gravel trap on the opposite side of the circuit.
With Hamilton's car also stranded off track, it forced race control to summon a safety car to clear the stricken Mercedes and Alfa Romeo.
Verstappen cruises to victory
By the time the safety car made way, a sixth-placed Verstappen soon made inroads into those up ahead.
At the end of lap eight, he was on the podium in third and then on lap 12, just as race leader Carlos Sainz pitted, moments later the Dutch driver soared past Perez along the Kemmel Straight to move to the front.
Even after Verstappen made his own stop a few laps later, the pace of his car allowed him to regain the lead on lap 18 as he breezed past Sainz.
When Verstappen made his second stop after 30 laps, the margin over his nearest rival at that stage in Perez was a staggering 27 seconds.
By the chequered flag, Verstappen was a 17.8-second winner over Perez, with Sainz completing the podium.
It was another consummate performance from Verstappen who is fast closing in on another crown.
With Perez taking second place, Red Bull now holds a 116-point advantage in the constructors' championship over Ferrari.
Behind the leading trio, Mercedes' George Russell was fourth ahead of Alonso and Leclerc.
Alpine's Esteban Ocon was seventh ahead of Sebastian Vettel in his Aston Martin, AlphaTauri's Pierre Gasly and Williams' Alex Albon.