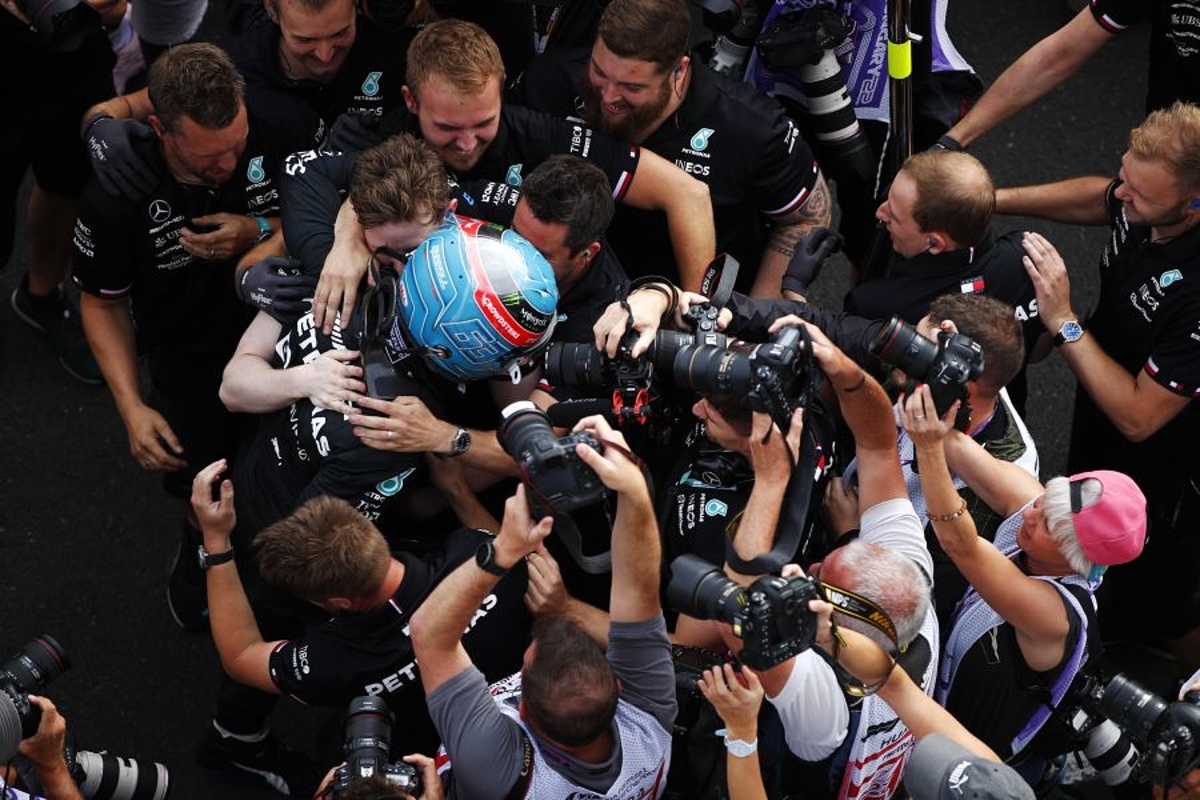 Has Mercedes found W13 happiness? - GPFans Stewards' Room Podcast
Has Mercedes found W13 happiness? - GPFans Stewards' Room Podcast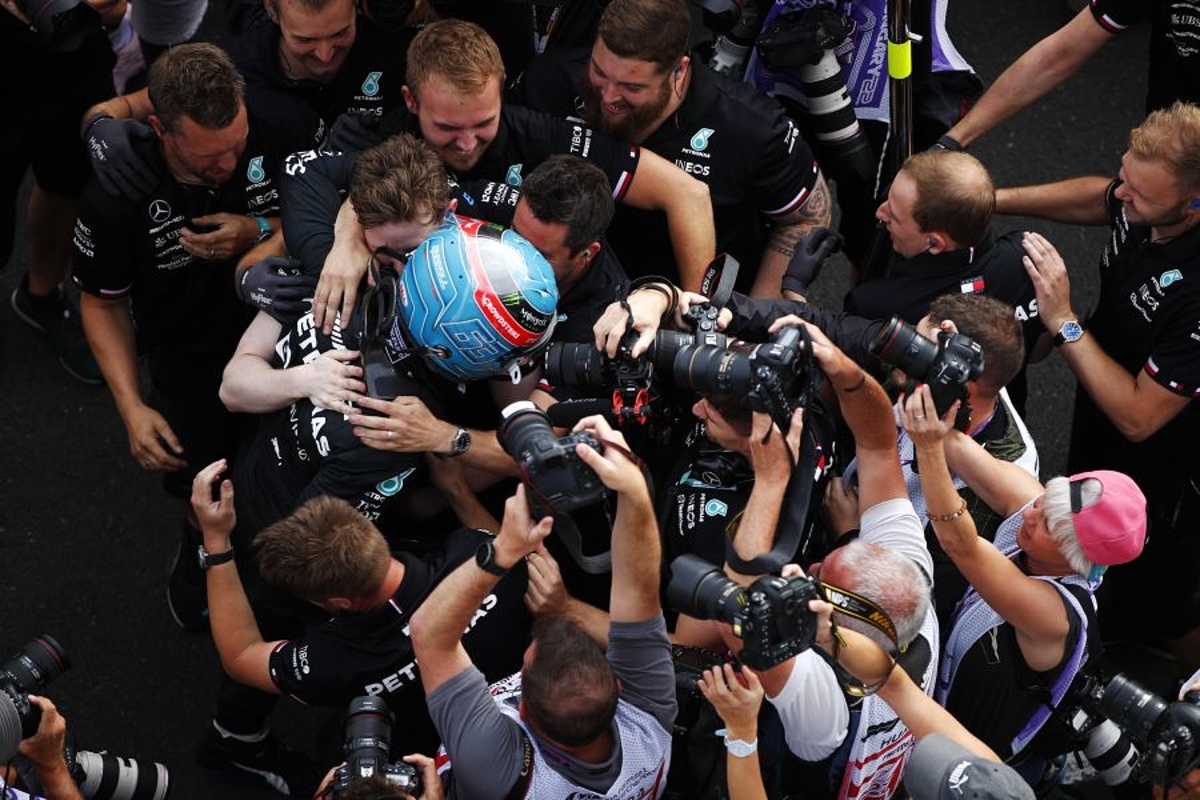 Mercedes has improved massively since enduring a difficult start to the F1 season but is the team happy with its current position?
Speaking on the latest edition of the GPFans Stewards' Room podcast, editor-in-chief Ian Parkes explained his belief that while Mercedes will be happy with its progress, Red Bull will be happier still.
To hear his full thoughts and those of deputy editor Sam Hall and F1 writer Ewan Gale, you can listen to the podcast below or watch the video version at the bottom of the page.
"Mercedes will be happier than they have been probably at any point during the season.
"But Toto Wolff, Lewis [Hamilton], George [Russell], they are not going to be completely happy until they are winning races again."
Red Bull the happier team
"They [Red Bull] are definitely the happier team. They've got massive leads in both championships.
"Yeah, they're going to say it's not over yet and there are loads of points left on the table which yeah, there are, that's a fact, but also, we can see where this is going so they are by far the happier team."
GPFans Stewards' Room podcast video edition