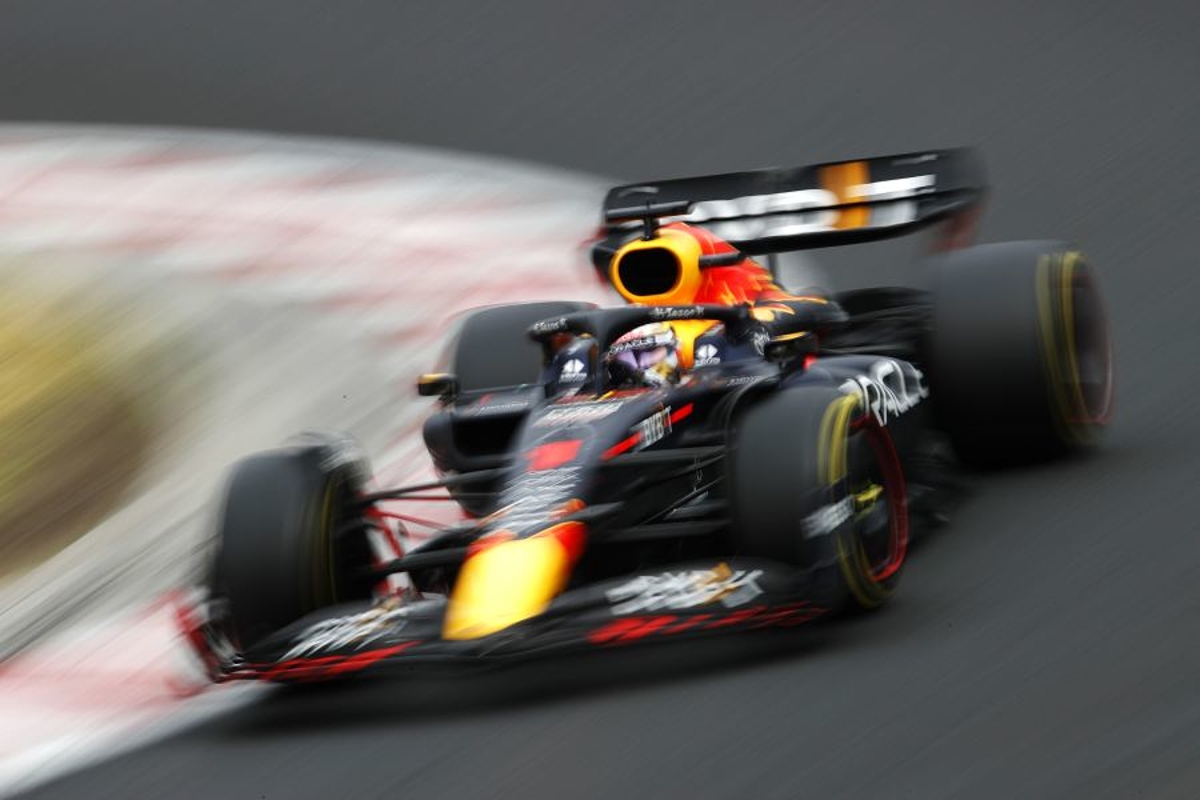 Ferrari horror show haunts again as Verstappen completes stunning comeback
Ferrari horror show haunts again as Verstappen completes stunning comeback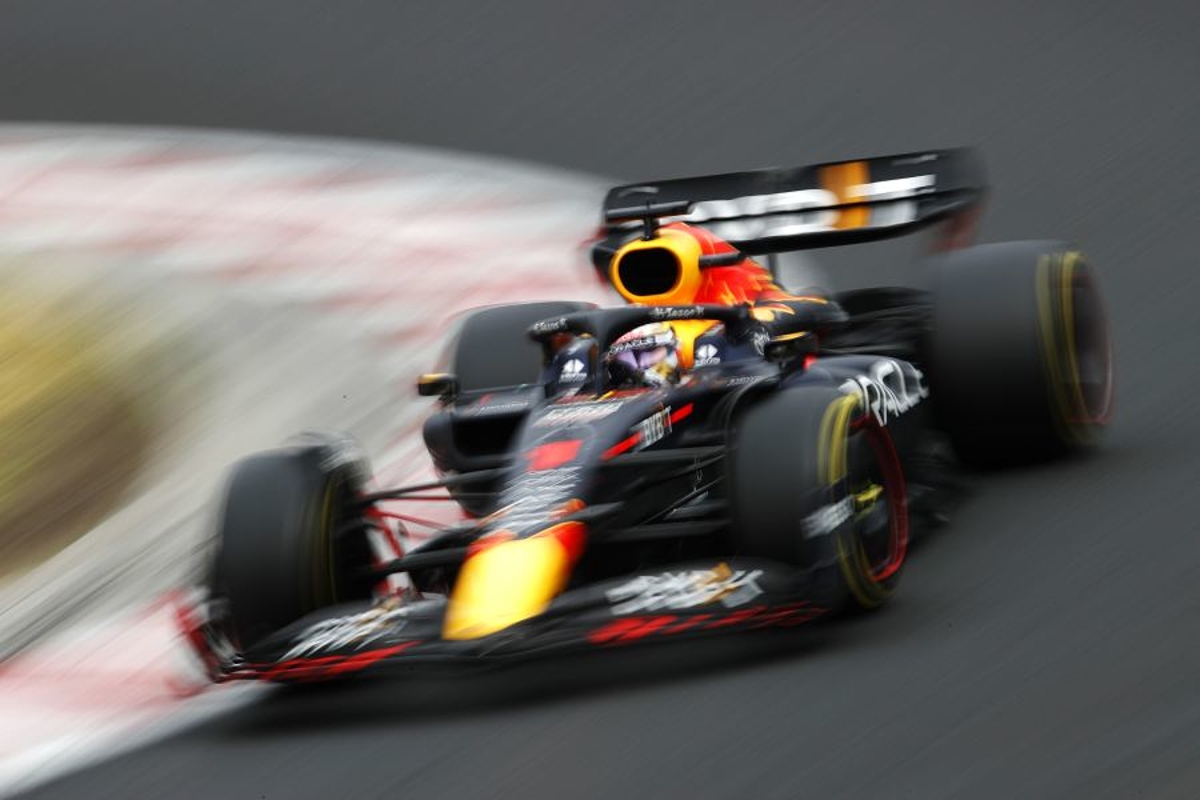 A Red Bull and Max Verstappen masterclass and a Ferrari horror show continued the story of the season as the reigning world champion took victory at the Hungarian Grand Prix.
Verstappen drove from 10th to first to take his eighth victory of the season to take an 80-point lead into the summer break after Charles Leclerc was handed a poor hand by his pit wall yet again.
The one-time championship leader had been leading comfortably mid-race but a switch to hard tyres ruined his race, eventually finishing sixth.
Mercedes continued its surge towards the top of the pecking order with Lewis Hamilton finishing ahead of George Russell with Carlos Sainz unable to better the Silver Arrows.
A rain shower on the final lap threatened to spice up the action but the chequered flag arrived soon enough for Verstappen.
Russell made a fine start but Sainz instantly applied the pressure into turn one. The Mercedes driver squeezed the Spaniard at the exit to hold onto the lead.
The top three remained stagnant until the first pit stop window where Leclerc, who ran longer than those in front of him, jumped team-mate Sainz into second.
By lap 28, the Monégasque had reduced the gap to Russell and attacked. Despite staunch defence from the pole-sitter, Leclerc finally made his way into the lead three laps later.
Red Bull force Ferrari hand
Verstappen quickly made his way through the lower reaches of the top 10 to make up for his qualifying struggles and put himself into play for a podium early on.
After Russell complained of losing his rear tyres on lap 39, Red Bull pulled the trigger to attempt an undercut on the same lap.
When Mercedes reacted, it was too late as the reigning champion moved into a provisional top three, whilst Ferrari raced to cover off the move with leader Leclerc.
Leclerc pain continues
But having started on mediums and switched to the same tyre at his first stop, Leclerc was forced to switch to hards for his 30-lap final stint, a tyre which Alpine had shown was not up to the task.
Verstappen instantly chased his rival down to take the position with Leclerc a sitting duck in comparison.
The Dutchman had a heart-in-mouth moment with a spin at the penultimate corner but recovered to retake Leclerc's position.
With Sainz and Hamilton making their second stops much later, Verstappen would assume a comfortable lead.
The switch to hards left Leclerc with another miserable end to a race that promised so much.
Russell was the next to challenge for position with his set of medium tyres and on lap 54 the Briton was able to breeze down the outside with DRS assistance into turn one.
That was the trigger for the Scuderia to pit Leclerc for a third time and fit a set of softs, leaving him down in sixth.
Mercedes provide glimmer of hope for Autumn return
Whilst Russell's pace early in the race would have put smiles on Mercedes faces, regardless of being unable to keep Ferrari behind, Hamilton's pace on softs at the end of the race was electric.
A long second stint allowed the tyre offset to be realised and with 13 laps left, the seven-time champion was one and a half seconds per lap quicker than leader Leclerc.
That pace saw him quickly close into Sainz and team-mate Russell, quickly disposing of both drivers to finish in second.
Most alarmingly was Russell's ability to keep Sainz behind despite being on a set of medium tyres, compared to the Spaniard's softs.
Valtteri Bottas' late retirement triggered a virtual safety car which extended the race time long enough to allow a shower to hit the track, but it was not enough to cause any drama.
Sergio Perez added to Red Bull's day by finishing fifth and ahead of Leclerc, with Lando Norris hitting McLaren's target of beating both Alpines with seventh.
Fernando Alonso and Esteban Ocon followed in eighth and ninth despite their doomed switch to hards, and their debrief will be feisty given two close calls between the team-mates.
Sebastian Vettel fought back from a Q1 elimination to finish 10th for Aston Martin on the weekend he confirmed his retirement from F1.
Team-mate Lance Stroll fought hard to finish 11th ahead of Pierre Gasly, who had started from the pits following a power unit change.
Daniel Ricciardo had looked set for a top 10 but the Australian struggled on hard tyres and picked up a five-second penalty for contact with Stroll.
Zhou Guanyu made a late move on Mick Schumacher for 13th, with Kevin Magnussen and Ricciardo following.
Alex Albon was next, ahead of team-mate Nicholas Latifi and Yuki Tsunoda, whose difficult day was capped off with a spin at the turn six-seven chicane.