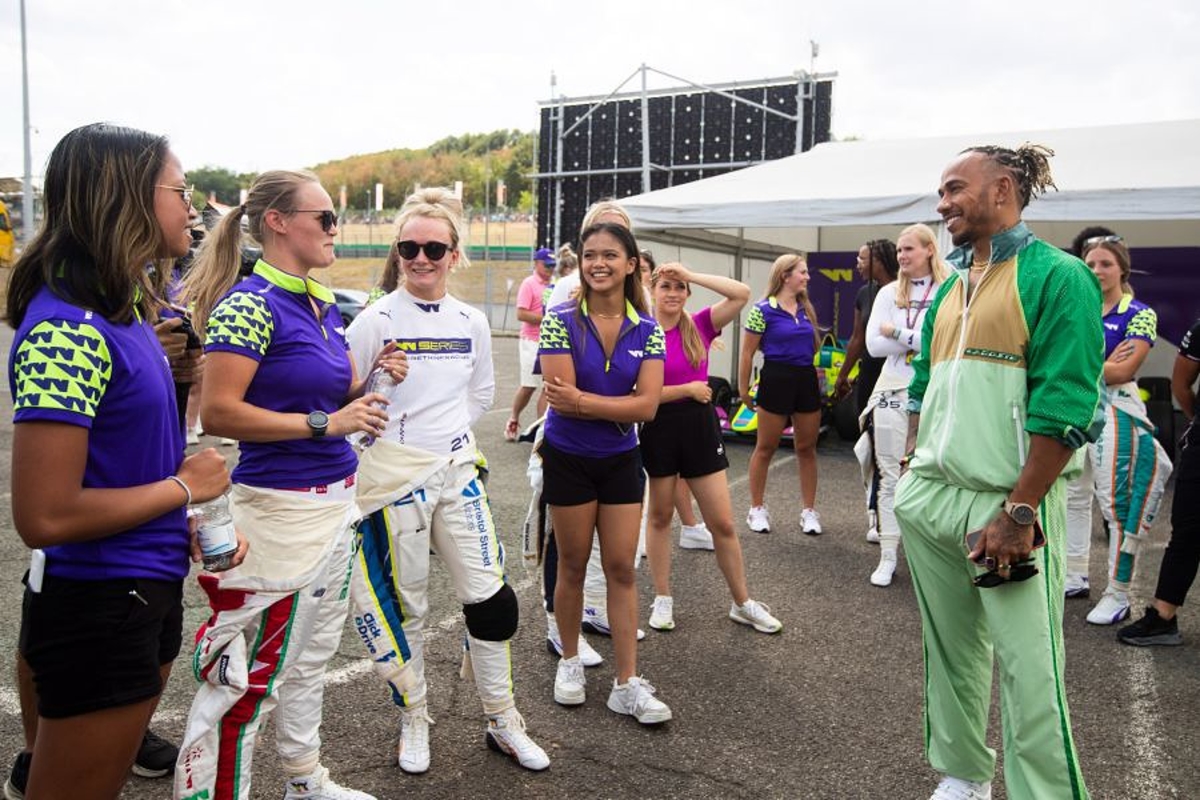 Hamilton makes W Series pledge
Hamilton makes W Series pledge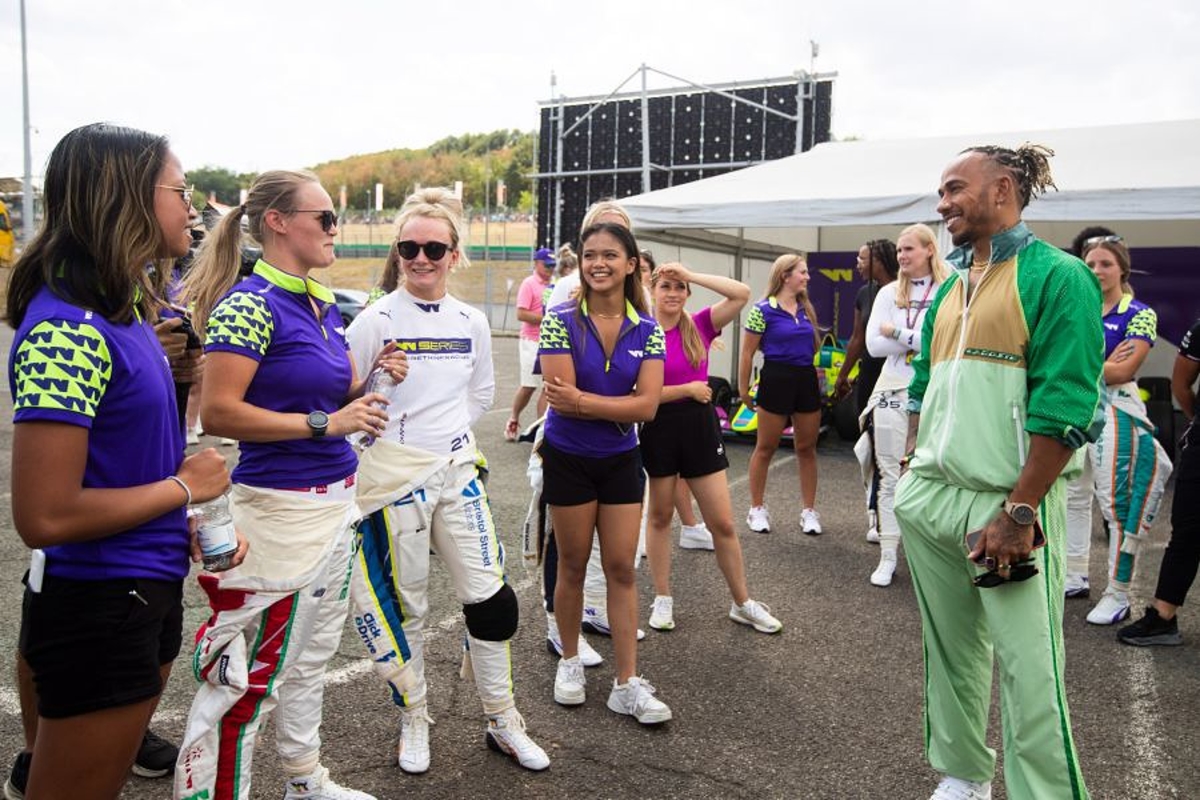 Lewis Hamilton has set out a target to get those who succeed in the W Series higher up the motorsport ladder.
The series was set up to provide women and emerging female talent the opportunity to race for prize money, showcase their skills and offer a launch pad to potentially enter F1.
But Williams development driver and two-time W Series champion Jamie Chadwick has returned again this season and has won all but one of the races so far.
Hamilton, whose Ignite partnership with Mercedes has targeted the increasing involvement of girls in motorsport as part of its mission, visited the W Series paddock in Hungary.
Asked as to why, he replied: "I have been following the W Series all year and for the last few years.
"I have wanted to go down there because I wanted to meet the young, inspirational women there.
"I have been watching the races between sessions and I wanted to go down there and for them.
"I feel it is great that we have W Series but we as a sport need to do way more for young girls getting into the sport.
"For these women, there is no progression from the W Series. It has been three years and we need to really work on trying to create... when you win that, do you progress into GP2 [F2], get a seat in [F2] or whatever it may be?
"We can definitely do a lot more to support those girls."
On whether he had put forward his thoughts on how to improve the situation, the seven-time champion insisted: "I will."
Additional reporting by Ian Parkes