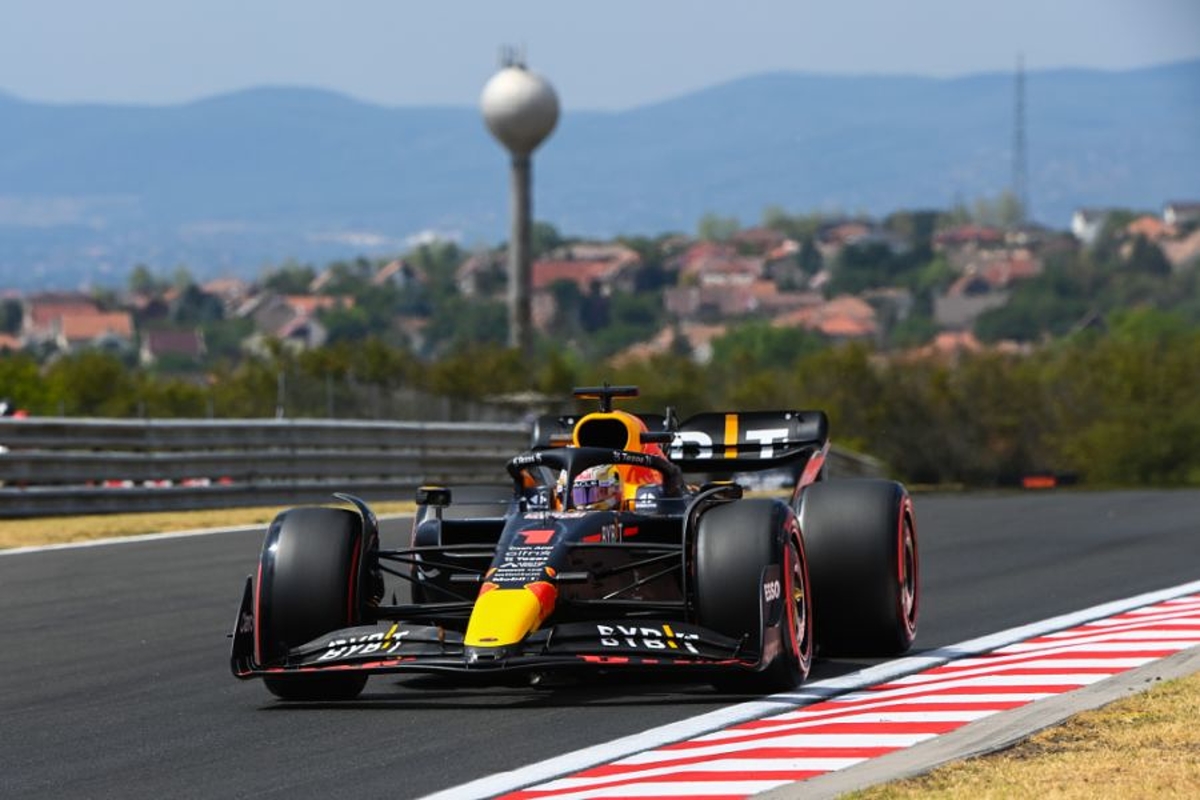 Verstappen concedes Red Bull "can't compete" with Ferrari
Verstappen concedes Red Bull "can't compete" with Ferrari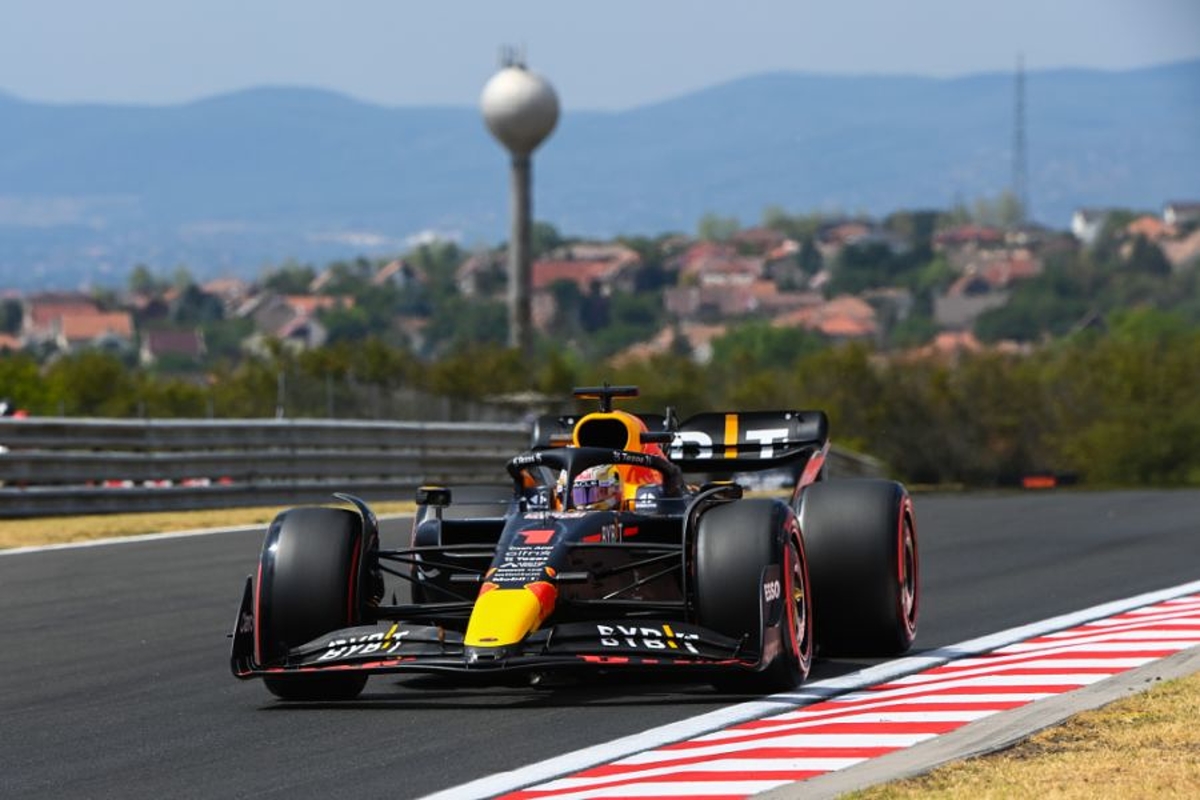 Max Verstappen has reflected that Red Bull "can't compete" with Ferrari in dry conditions at the Hungarian Grand Prix and is hoping for rain to intervene in qualifying.
The reigning F1 champion finished nearly three-tenths adrift of title rival Charles Leclerc in second practice at the Hungaroring after the Monégasque's team-mate Carlos Sainz topped the first hour of running.
Rain is predicted to sweep the circuit throughout Saturday, with Verstappen suggesting that may be the only hope for Red Bull to challenge the Maranello-based team.
"A bit tricky as expected around here, just trying to find a balance from high to low speed," said Verstappen.
"Sometimes it worked a bit better and sometimes a bit more tricky, a bit more work to do.
"I think they are a bit ahead of us and it will be hard for us to beat that but overnight we will work to close the gap as much as we can and see what the weather will give us.
"In the dry, we can't compete so maybe in the rain we can, who knows?"
Perez hoping to reap rewards of Red Bull experimenting
Sergio Perez finished only ninth in second practice as he continues his quest to reach the confidence levels that saw the Mexican match Verstappen in the early stages of the season.
But explaining why he was down the pecking order, Perez said: "We were trying... it was a day of trying different bits to definitely get comfortable with the car.
"I think we got a good understanding of the day so hopefully tomorrow we will be able to show what we have learned from today and it should also transform into high fuel and low fuel pace so fairly optimistic.
"But certainly the Ferrari looked very strong."