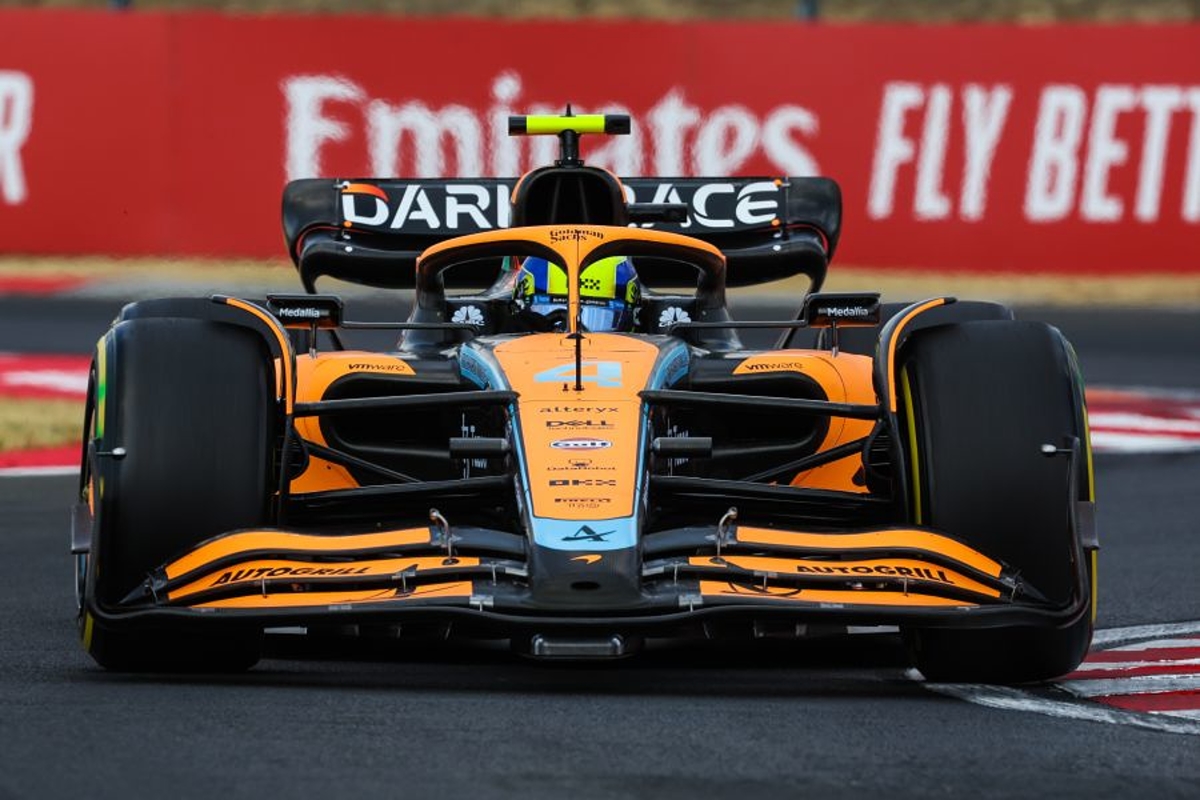 Norris shoots down Hungarian GP pole chances
Norris shoots down Hungarian GP pole chances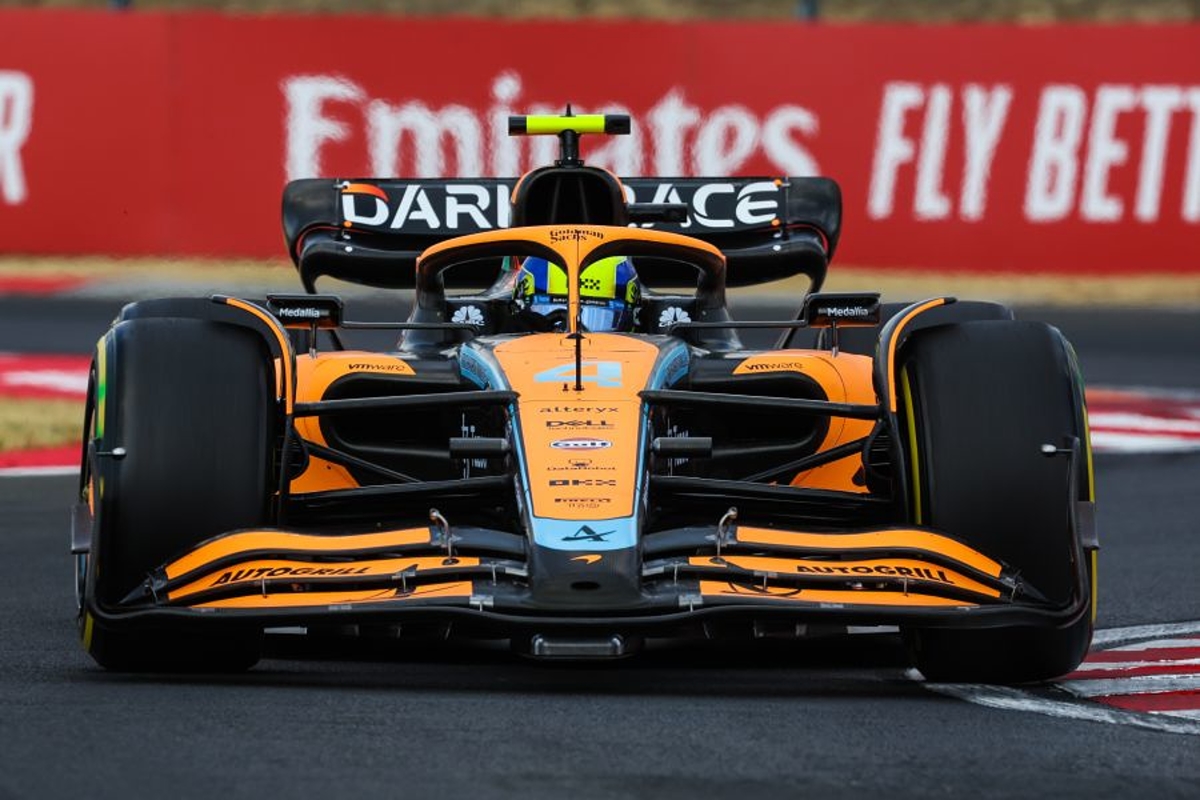 Lando Norris has poured cold water on his pole position chances despite ending Friday at the Hungarian Grand Prix the second fastest driver.
The McLaren driver's one minute, 18.662secs fell just 0.217s short of Charles Leclerc's session-topping lap time for Ferrari.
But although Norris is confident of an improved performance compared to last weekend's French Grand Prix, his expectations are not without limits.
Asked if he could challenge for pole, Norris conceded: "No.
"I mean, things are feeling good and the car is in a good place. It seems to be suiting this track or characteristic a bit more for sure but we're always a little bit quicker in P2 than what we end up being normally.
"We turn it up a little bit more than others do just to get our first reading of qualifying which is what we got today but we know that everyone else, especially Ferrari, Red Bull and Mercedes, normally step it up a lot for tomorrow.
"I think we are feeling good. I can be happy in saying that the car is in a reasonable position.
"We're probably a little bit ahead of where we were in Paul Ricard but I'm not expecting to be fighting for pole or anything, it's just that we're in a better position than what we were."
Rain and potential thunderstorms are forecast to hit Budapest on Saturday but Norris is hoping for some dry running, adding: "The safer bet is for it to stay dry but I don't mind. We were pretty decent in the wet here last year."
Ricciardo maintains realism over pole chances
Ricciardo has endured a difficult season so far but enjoyed a positive day at the Hungaroring with the fifth-fastest time in second practice.
But like Norris, the Australian believes that pole position is beyond Mclaren's grasp.
"I don't think we're competitive to fight for a pole - sorry to the fans. I'm not being pessimistic but just realistic," said Ricciardo.
"I think if there is something, they will probably find a little more on Saturday come crunch time, but I think it was a good day."