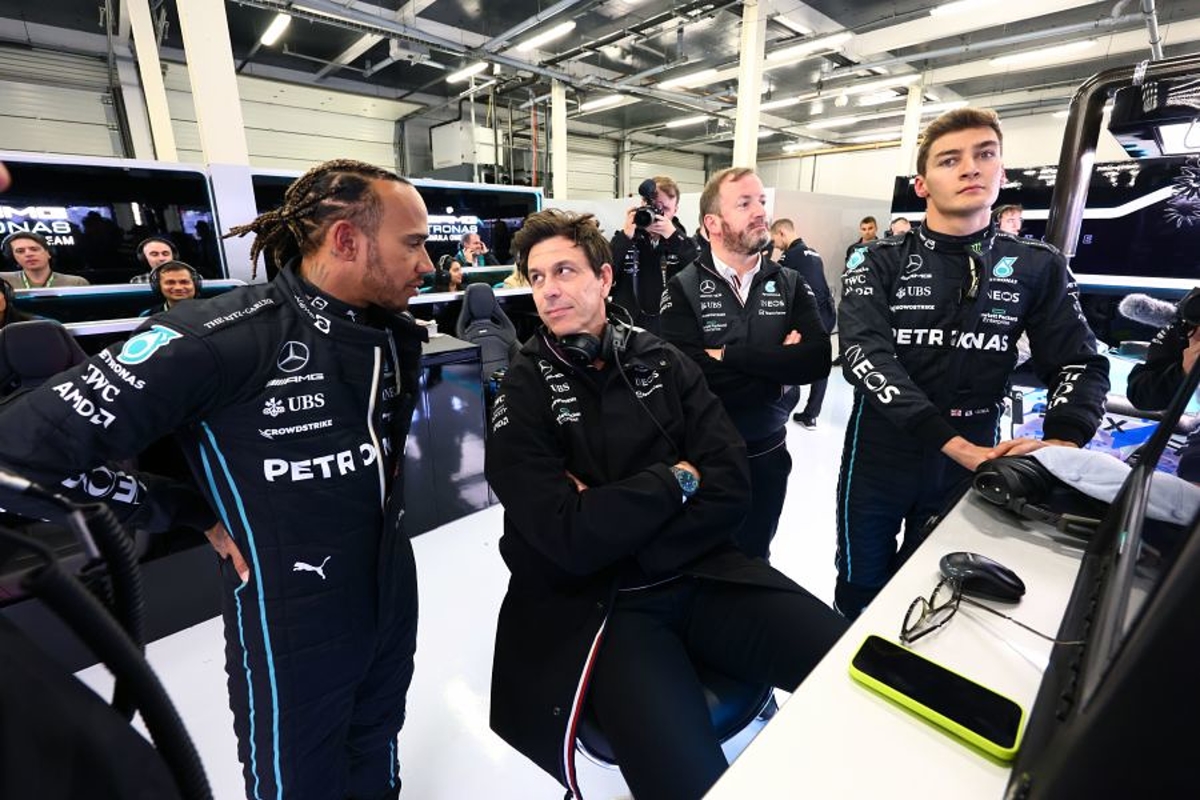 Wolff reveals Hamilton role during FP1 absence
Wolff reveals Hamilton role during FP1 absence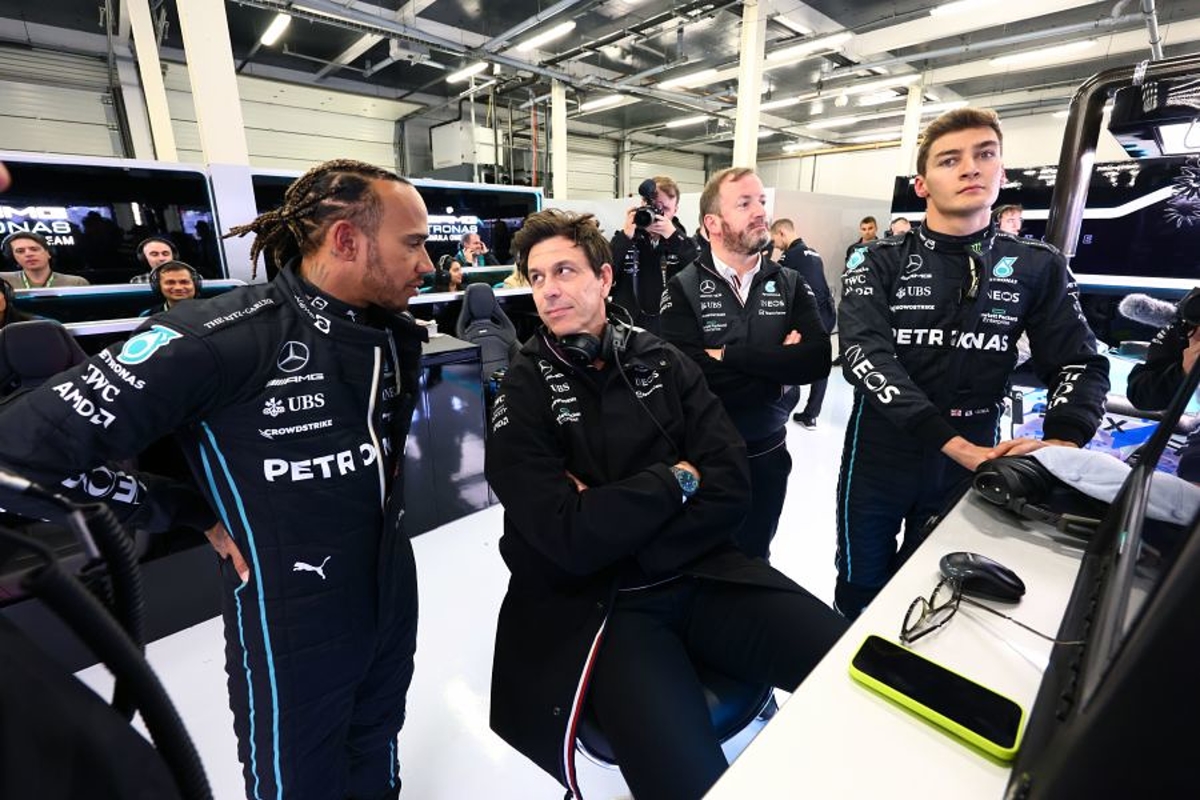 Mercedes team principal Toto Wolff has revealed Lewis Hamilton took on a coaching role during first practice for the French Grand Prix.
The seven-time champion stood aside for Nyck de Vries as the Silver Arrows completed the first of two mandatory rookie FP1 runs for the season at Paul Ricard.
Hamilton could be seen standing alongside Wolff at the back of the garage during the first hour of running, with the Austrian explaining how de Vries was being guided through the session.
"I was a bit confused when I came in and he was sat in my seat and I was like 'why are you not in the car'," joked Wolff, speaking to Sky Sports F1.
"I think it was interesting because he was coaching Nyck, helping him with the overlays and that was quite interesting to see."
Mercedes may need to let de Vries leave - Wolff
Reigning Formula E champion de Vries ran in FP1 for Williams in Spain but faces an uncertain future with the Mercedes FE division being taken over by McLaren for next season.
Asked if Mercedes will aim to keep the Dutchman within its ranks, Wolff conceded: "If we are not able to provide him with an interesting Formula 1 project, in a way we need to let him go.
"He is looking at various options, sportscars and maybe Formula E but you must never give up on the opportunity that one day your Formula 1 door could open and today was very good."
On whether the team could place de Vries in another F1 team for next year, Wolff insisted: "I can't really help him.
"We can't really tell any team to look at him because that would be felt as an interference and that goes the contrary way."