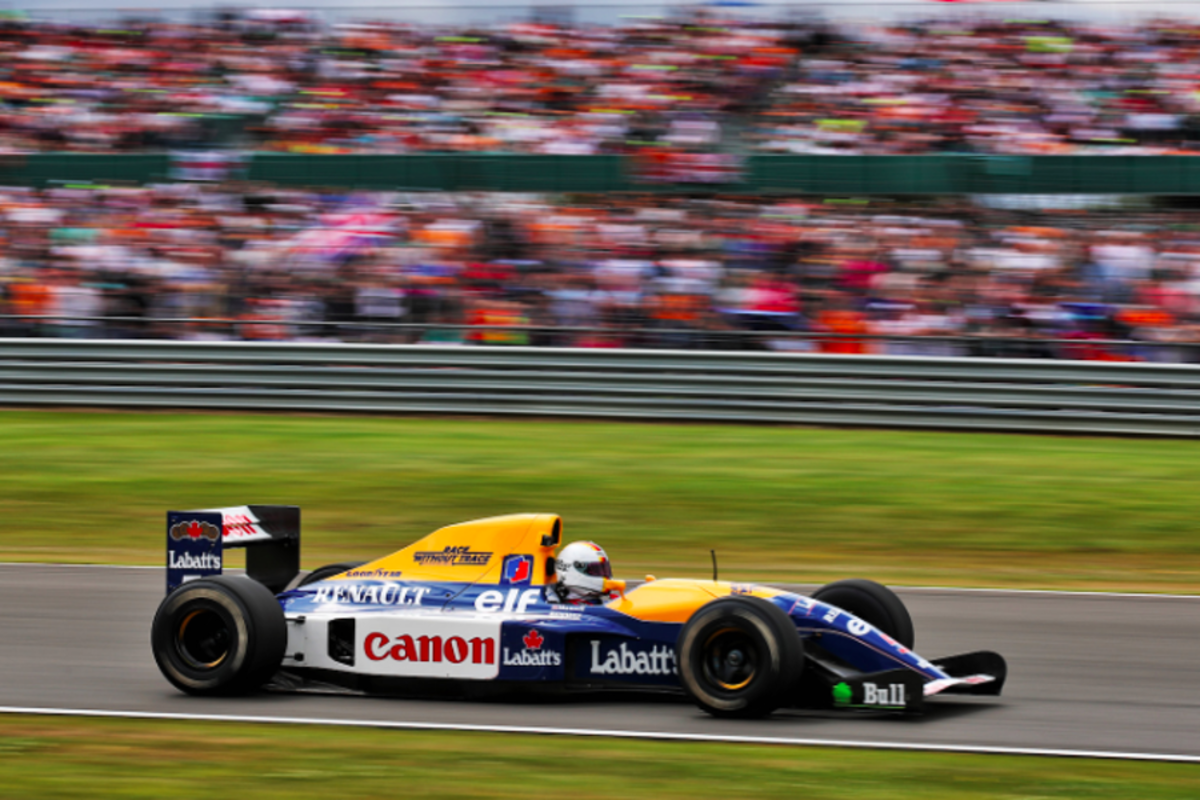 Vettel like a "five-year-old" in Mansell red five
Vettel like a "five-year-old" in Mansell red five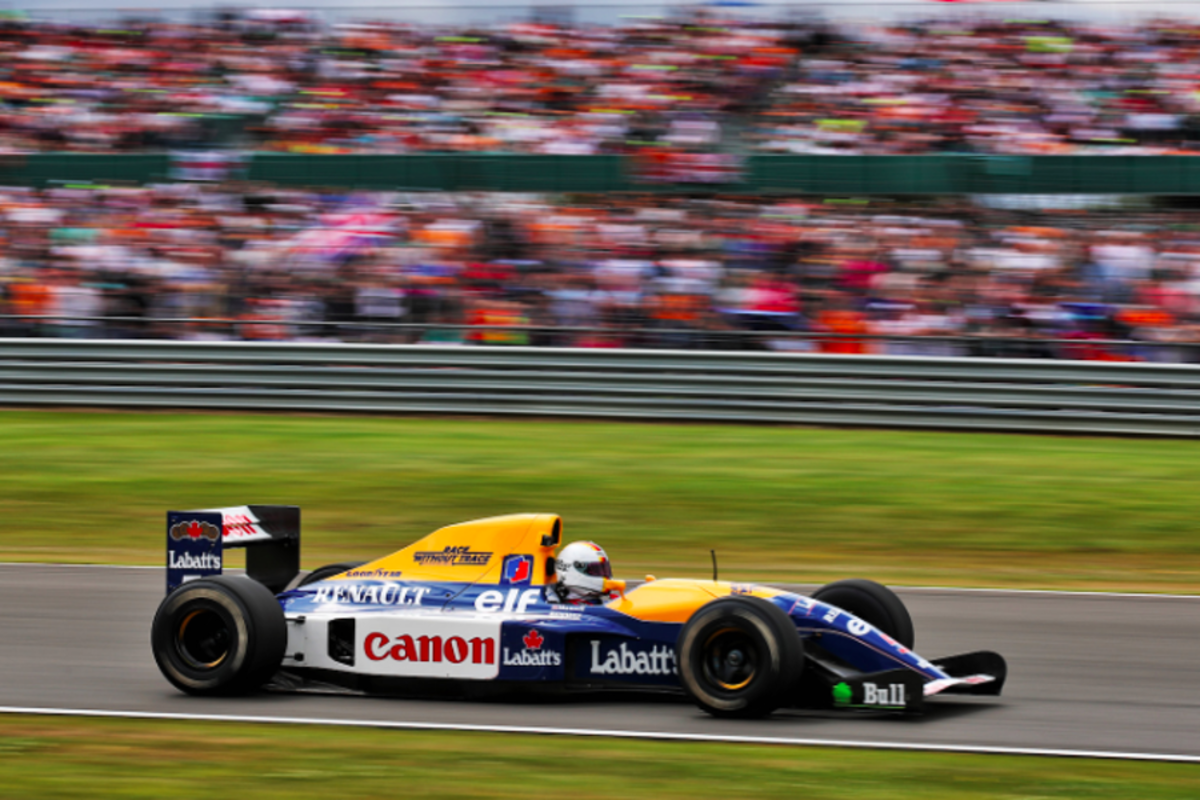 Sebastian Vettel has revealed he "felt like a five-year-old" driving Nigel Mansell's Williams FW14B ahead of the British Grand Prix.
The German bought the car in 2020 but drove the 'red five' for the first time ahead of last Sunday's race at Silverstone, completing two laps on his birthday.
Nigel Mansell, who won the 1992 world championship with the car, was at the start-finish line to greet four-time champion Vettel at the end of his demonstration.
"It was very special. To have him there, awaiting me at the end, it was very special," said Aston Martin driver Vettel.
"I felt like a five-year-old again because the sound, everything, just brought me back to 30 years ago and I think also doing it the way we did it, with carbon-neutral fuels, and trying to showcase that the emotions can be great but we can do it in a more responsible way was very important to me.
"So when I came up with the idea that 30 years ago Nigel won the grand prix [at Silverstone], I got the car from that time, that very car, but I didn't want to do it in just waste resources and thought of a better way of doing it.
"I am very proud that we got together and I got the chance and it was even on my birthday."
Vettel calls for earlier introduction to synthetic fuels
A key point from Vettel's run was that he used carbon-neutral synthetic fuel in the 30-year-old car, with the original V10 engine able to scream as it once had in a more responsible, sustainable manner.
F1 plans to introduce 100 per cent carbon-neutral fuel in 2026 but asked for progress on synthetics, Vettel replied: "I am not taking decisions here, but I can obviously ask questions.
"The plan is to move in that direction, there's pros and cons also when you talk about synthetic fuels, how you do them and what's the source and so on, but we have no time to waste.
"There is no time to wait and obviously the introduction is planned for 2026. I understand that not everybody is easily agreeing on changing it sooner, but in the end, that's probably what would be the right call, to do it sooner.