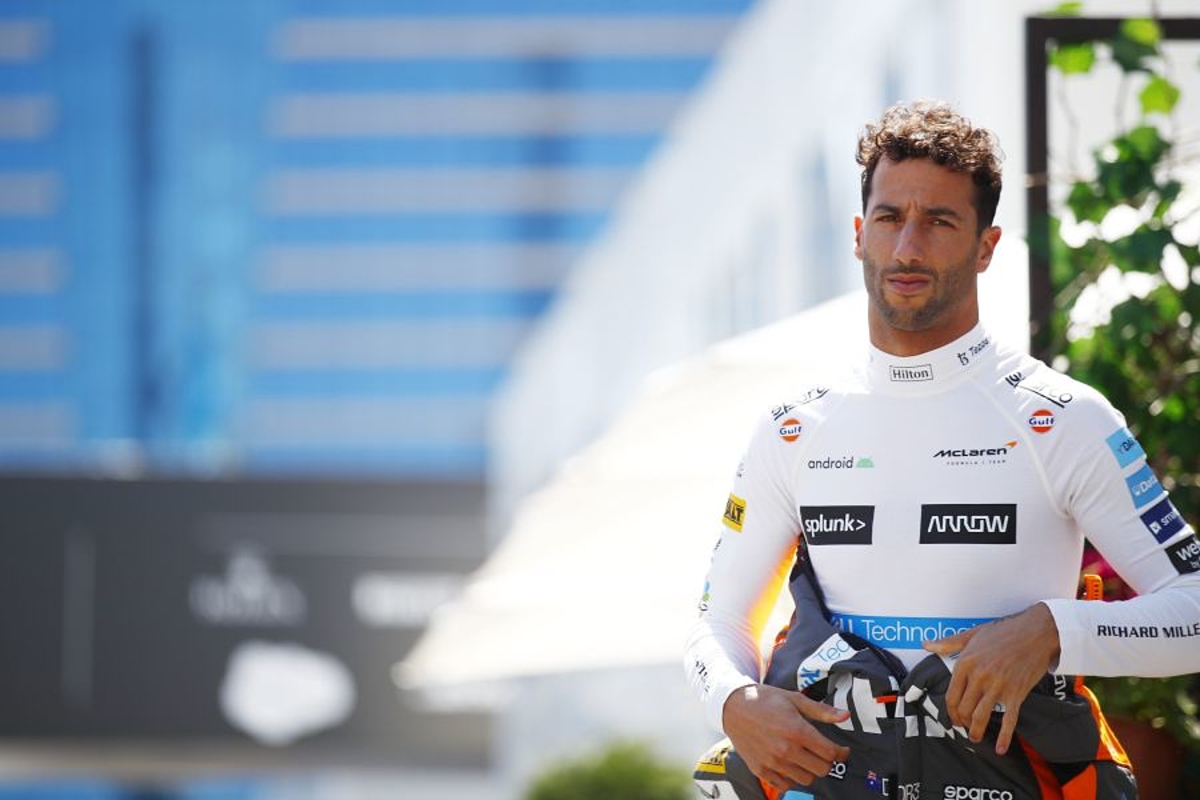 Daniel Ricciardo considered "desperate" George Russell move
Daniel Ricciardo considered "desperate" George Russell move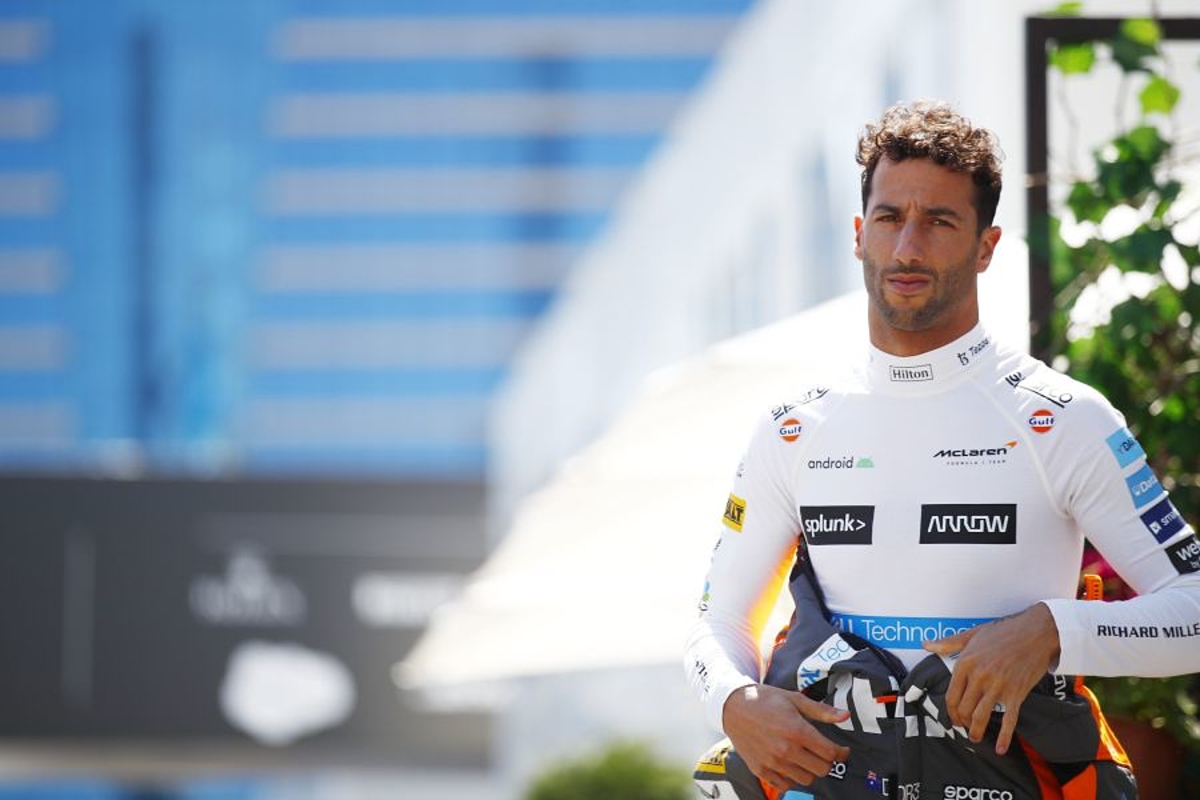 Daniel Ricciardo has revealed he came close to following in the footsteps of George Russell in qualifying for the Canadian Grand Prix only to ultimately dismiss the idea as "desperate".
Mercedes driver Russell caused a surprise on Saturday in opting to gamble with a switch to soft tyres on a drying Circuit Gilles Villeneuve despite the fact there were significant wet patches through the corners.
Russell felt he could replicate his performance in last year's Russian Grand Prix, only to pay the price on this occasion as he slid off at turn two and nudged a barrier with his rear wing.
Asked if he had been tempted to make a similar switch, McLaren driver Ricciardo, who starts ninth, said: "Obviously, it was a thought.
"I knew already after Q2 that I could see the dry line appearing, so as soon as I got back to the garage I said 'It's going to be close here. Let's be ready in case somebody goes on it'.
"There were certainly corners where the dry would have been better, but as you saw with George, some places were just too wet.
"That is the thing. You're obviously tempted to use the tyre in the dry parts and you will go quicker than an inter, but there is also the reality of surviving on some of these other parts of the track.
"I knew we weren't that quick in the first part of Q3 and I was tempted to take a risk, but also, you have to be calculated and it still felt it was a little bit too desperate for that."
Norris frustrated after Mercedes PU let down
Team-mate Lando Norris, meanwhile, has conceded to frustration after a power unit problem robbed him of an opportunity to mix it at the front of the grid.
Norris will start 14th after his team was unable to fix a problem with his Mercedes PU between the first and second qualifying sessions.
Wet conditions presented a chance for drivers to grab a high grid slot, as Fernando Alonso achieved with his first front-row start for 10 years, and with Kevin Magnussen and Mick Schumacher equalling Haas' best performance with fifth and sixth.
Norris, though, was denied his chance. He said: "To be out with a technical problem is always frustrating, especially when it is in conditions like that.
"We don't know where we would have been - it could have been good, it could have been bad, but at the same time, just having the opportunity to be in it until the end is always the main thing and we weren't.
"We feel like we lost out a little bit. Maybe there wasn't a lot of pace in the car.
"Whether it would have been just eighth, ninth, 10th, around where Daniel was, we probably couldn't have achieved a lot more but at least to be out there and driving is always the main thing."