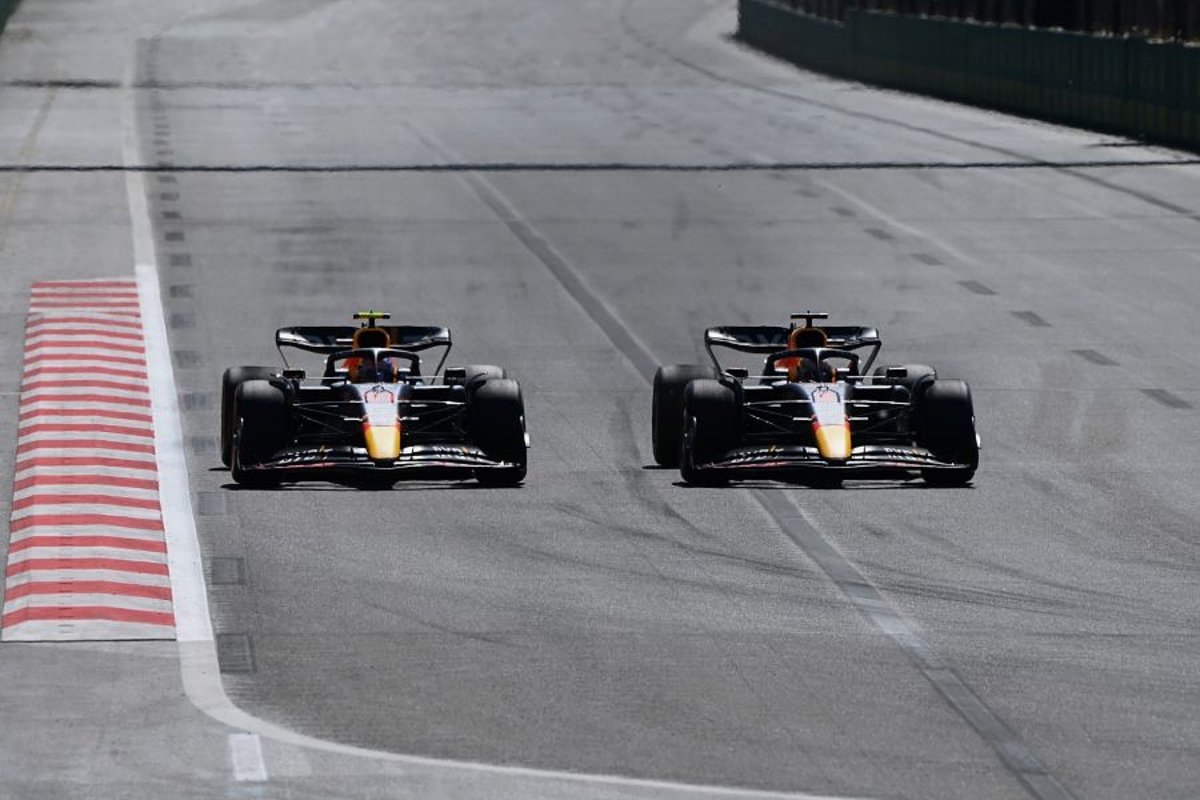 Sergio Perez delivers verdict on 'no fighting with Max Verstappen' message
Sergio Perez delivers verdict on 'no fighting with Max Verstappen' message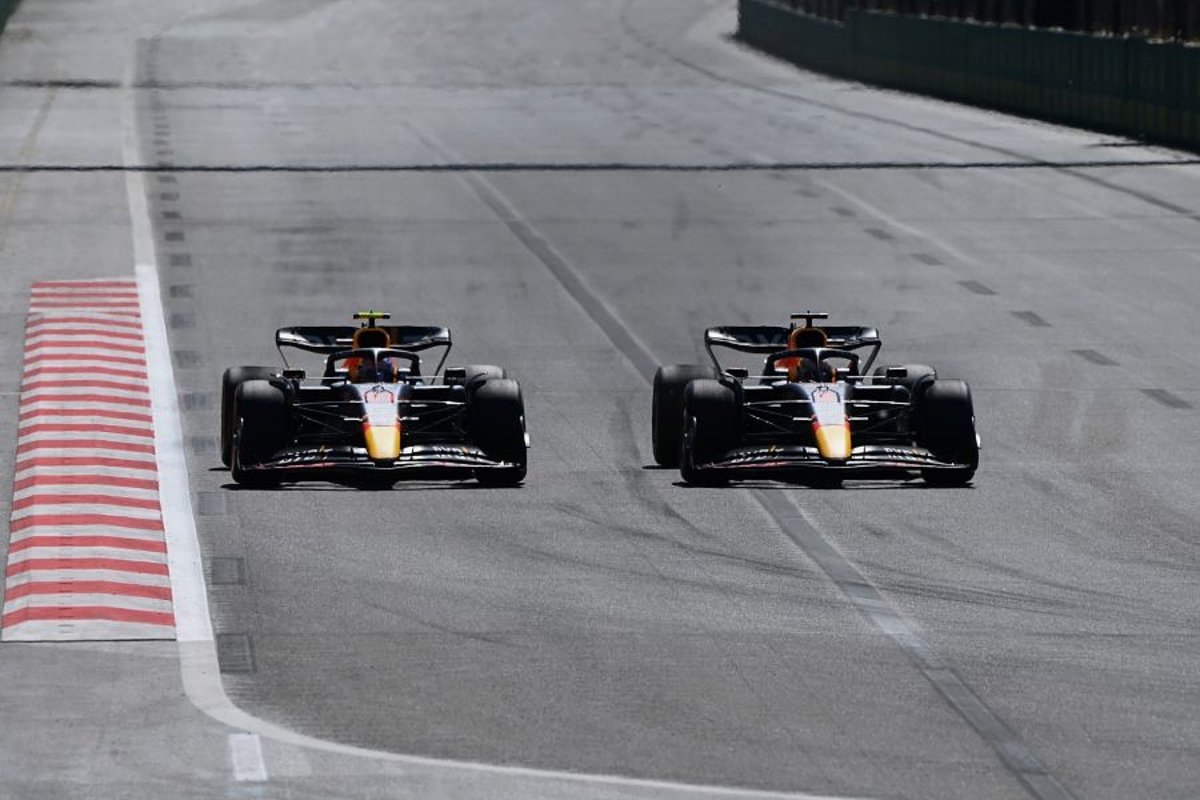 Sergio Perez has conceded to feeling perplexed at the loss of pace that allowed Max Verstappen to sweep by and take a commanding Azerbaijan Grand Prix victory.
Fresh from his Monaco Grand Prix win, in-form Perez had been the stronger of the two Red Bull drivers going into the race at the Baku City Circuit, with the Mexican out-qualifying Verstappen to line up on the front row alongside Ferrari's Charles Leclerc.
At the start, Perez was quicker off the line and took a lead he held on to until lap 15.
As Verstappen closed in, Perez was told "no fighting" over the team radio, which had a hint of team orders, although the latter has conceded to having no qualms with the call.
"It was clear Max was a bit faster so he deserved the win," said Perez. "I've no issues with that, as simple as that.
"It was the right call made by the team. You know, in this place, anything can happen, so at the end of the day, we managed to do a one-two so that's a great team result."
Red Bull 'not perfect' despite perfect result
With Perez taking the point for the fastest lap, Red Bull secured another maximum 44-point haul this season yet the 32-year-old felt the race itself was far from perfect.
Perez believes he should have pitted during the early virtual safety car period called after Carlos Sainz had parked at the run-off at turn four following a hydraulics failure on his Ferrari.
Then there were the issues surrounding his pace that allowed Verstappen an easy pass and commanding victory by almost 21 seconds, while there was also a problem at his pit stop as he was stationary for nearly six seconds.
Asked as to what transpired for him during the race, Perez replied: "A few bits. First of all the communication wasn't tidy today with the team.
"We should have boxed under the virtual safety car and our race would have looked very different.
"But then my pace dropped a lot after the virtual safety car. I don't know what really happened, probably the rear tyres cooled down a bit and that compromised the race.
"Then we had a bad stop, then I was told to keep a certain pace once the Ferraris retired so it was a matter of bringing it home.
"Days like today we have to learn from them because we were not perfect, which is something we need to understand as a team and move on.
"Hopefully in Canada, we are able to improve our race pace a lot."