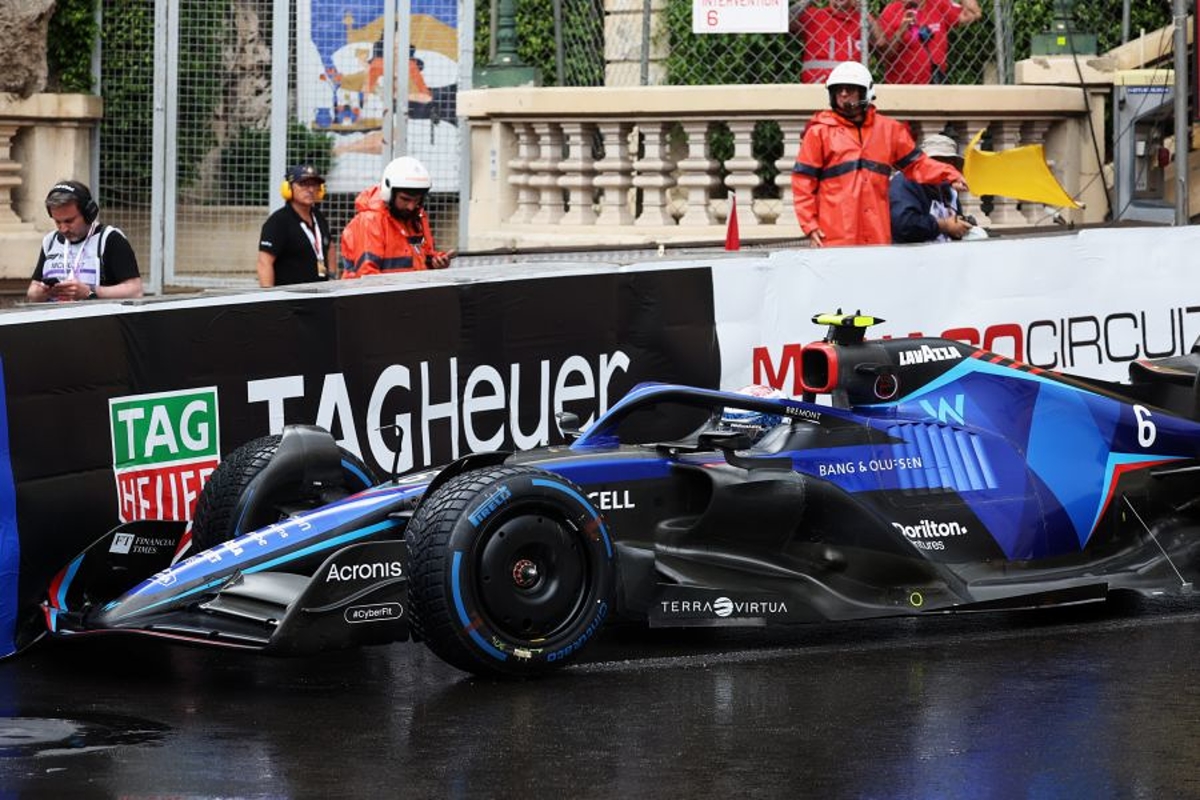 Latifi baffled by bizarre safety car crash
Latifi baffled by bizarre safety car crash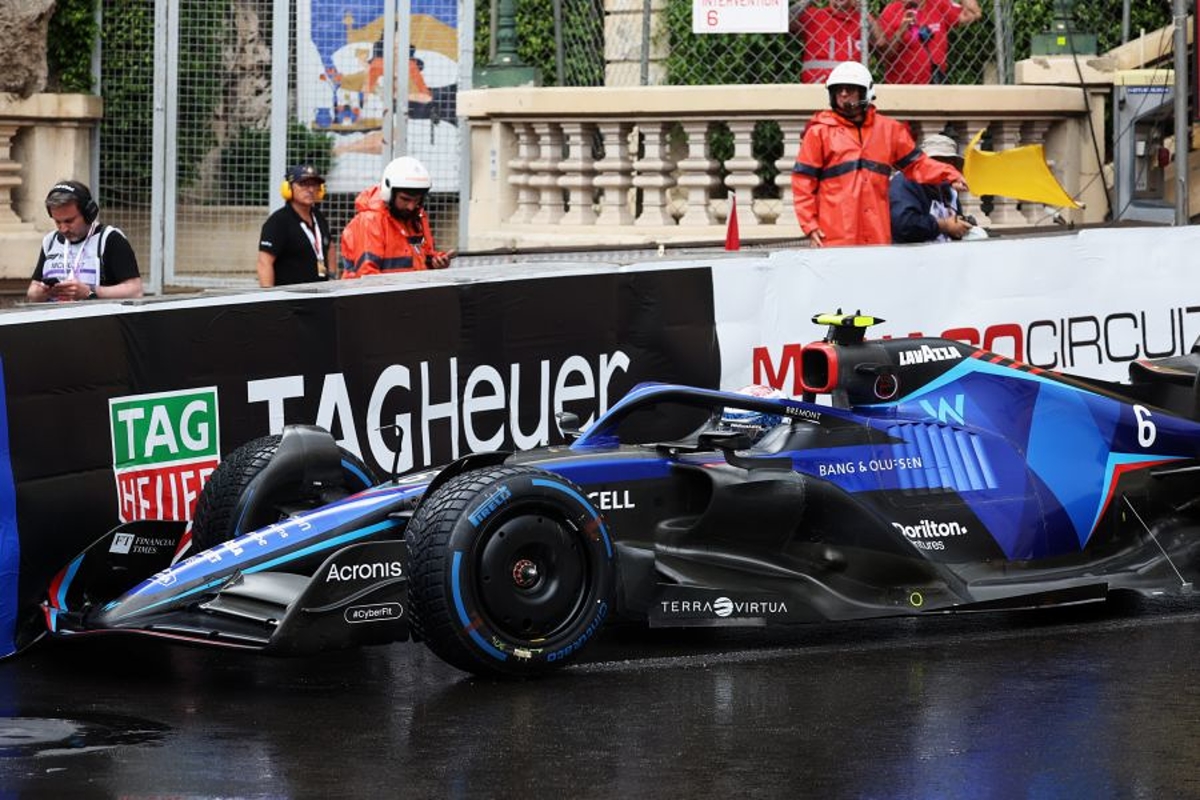 Nicholas Latifi was left baffled by a sudden thrust of drive that caused his "strange" crash behind the safety car at the Monaco Grand Prix.
The race was red-flagged after only one formation lap and one official lap behind the safety car due to heavy rainfall, with the race resuming just under an hour later.
But when the safety car led the field back out onto the circuit, Latifi bizarrely went straight on at the hairpin when travelling at low speed, costing the Williams driver a trip back to the pits for a new front wing.
The incident marked another uncomfortable moment for Latifi after a difficult start to the season riddled with incidents.
"The throttle didn't get stuck but it was like the throttle got stuck," explained Latifi. "I got drive all of a sudden once I started to turn. It was very, very strange.
"Something went wrong there, I know I didn't do anything wrong there.
"You are pretty much stopped in that corner anyway so that was obviously unfortunate because of the damage and then just being off-sequence before the start of the race."
Latifi a "passenger" with issue
Whilst this incident was not of Latifi's doing, his race was effectively over before it had started given the delta to the back of the main pack following his pit stop.
But asked if he was confident the issue would not repeat during the grand prix proper, which was switched to a timed-limited event after a further red-flag period for Mick Schumacher's crash, Latifi replied: "I know it wasn't the throttle pedal itself.
"But there was something that gave drive to the engine so whatever that was, I started to get some pushing from the engine.
"I wasn't worried the pedal was going to do that again because it wasn't the pedal in the first place.
"But it was very strange and surprising at the same time and I was kind of already going so slow there, I was just a passenger at that point -'the car is driving forward and I am not on the gas so I don't know what is happening here'."