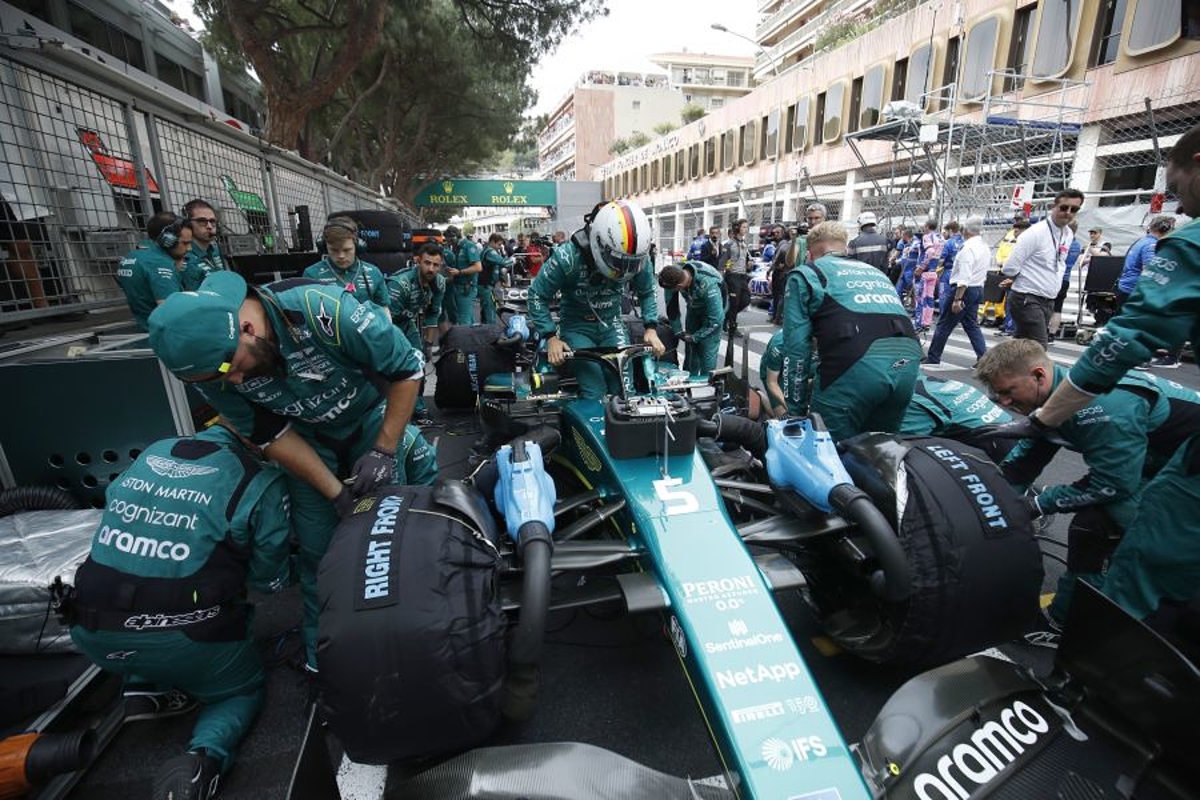 Vettel bemoans "useless" Pirelli wet tyres
Vettel bemoans "useless" Pirelli wet tyres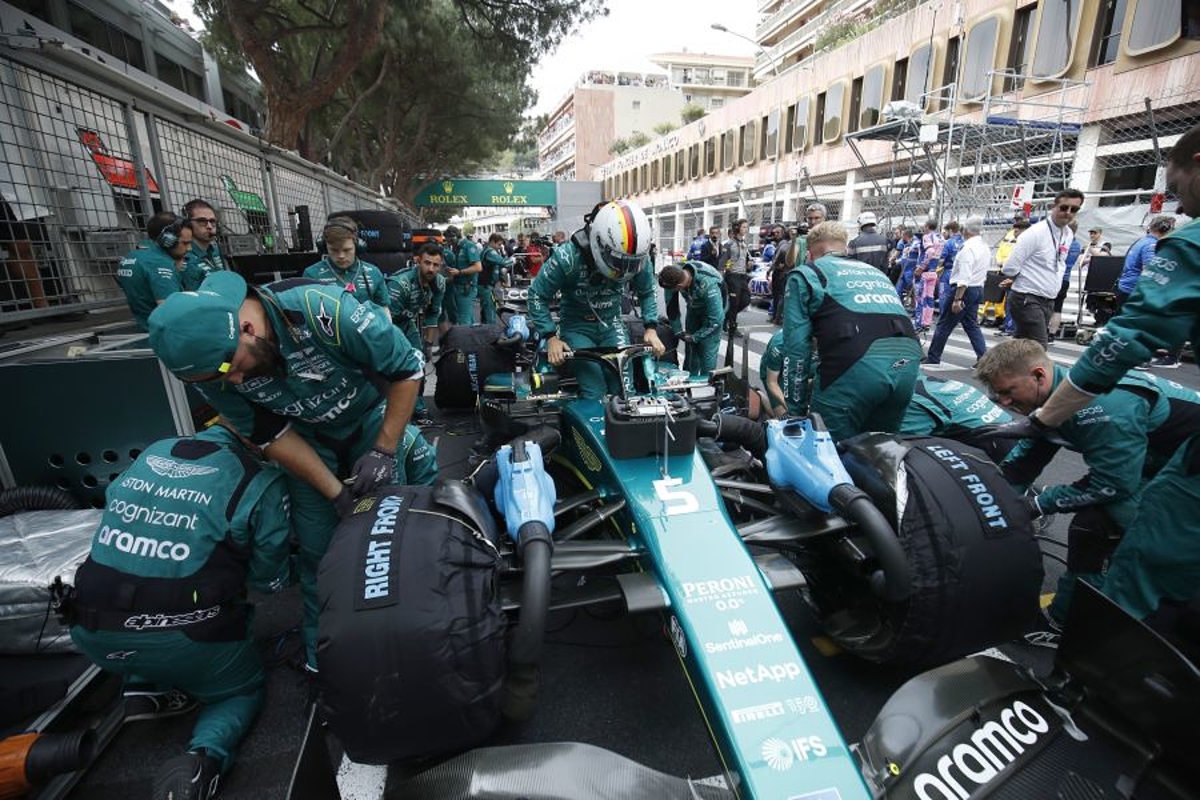 Aston Martin driver Sebastian Vettel has slated Pirelli's extreme wet tyres as "basically useless" after drivers struggled with grip at the Monaco Grand Prix.
The race was initially delayed due to the FIA race control being cautious over a developing weather system that eventually formed during the first lap behind the safety car, forcing a red flag stoppage.
When green flag running eventually got underway 65 minutes later than was originally scheduled, all drivers ran the extreme wet tyres other than Pierre Gasly, Lance Stroll and Nicholas Latifi who all pitted as the safety car was withdrawn.
Gasly was soon the fastest driver on track and passed Guanyu Zhou and Daniel Ricciardo, prompting Vettel into an early stop of his own.
"With hindsight, it would have been probably been better to stay on the extremes," conceded Vettel.
"But the extreme is so slow, it is the wrong tyre. It is way too hard for this track but it is also too hard for tracks like Imola so it is just a poor tyre."
Asked whether it was right to delay the start of the race, Vettel added: "I don't know why... it is difficult.
"Obviously, race direction is still new, they don't have much experience.
"Our tyres, the wet tyres are basically useless. Nice to look at but as soon as you can you go to the intermediate because it is a softer compound and it is a better tyre. The extreme wet doesn't switch on."
Vettel dismisses FIA overreaction
The decision to delay the race was taken a day after red flags were thrown for a minor brush of the wall by Yuki Tsunoda in qualifying.
A statement from the FIA explained that the initial start was delayed due to there being no wet weather running up to that point of the weekend and asked if there was an overreaction from the governing body, four-time champion Vettel replied: "No, I don't think so.
"I think it is not easy always but I think it was a no brainer with so much water to put the red flag out.
"I remember days with these conditions you could have raced but not on these tyres."
Additional reporting by Ian Parkes