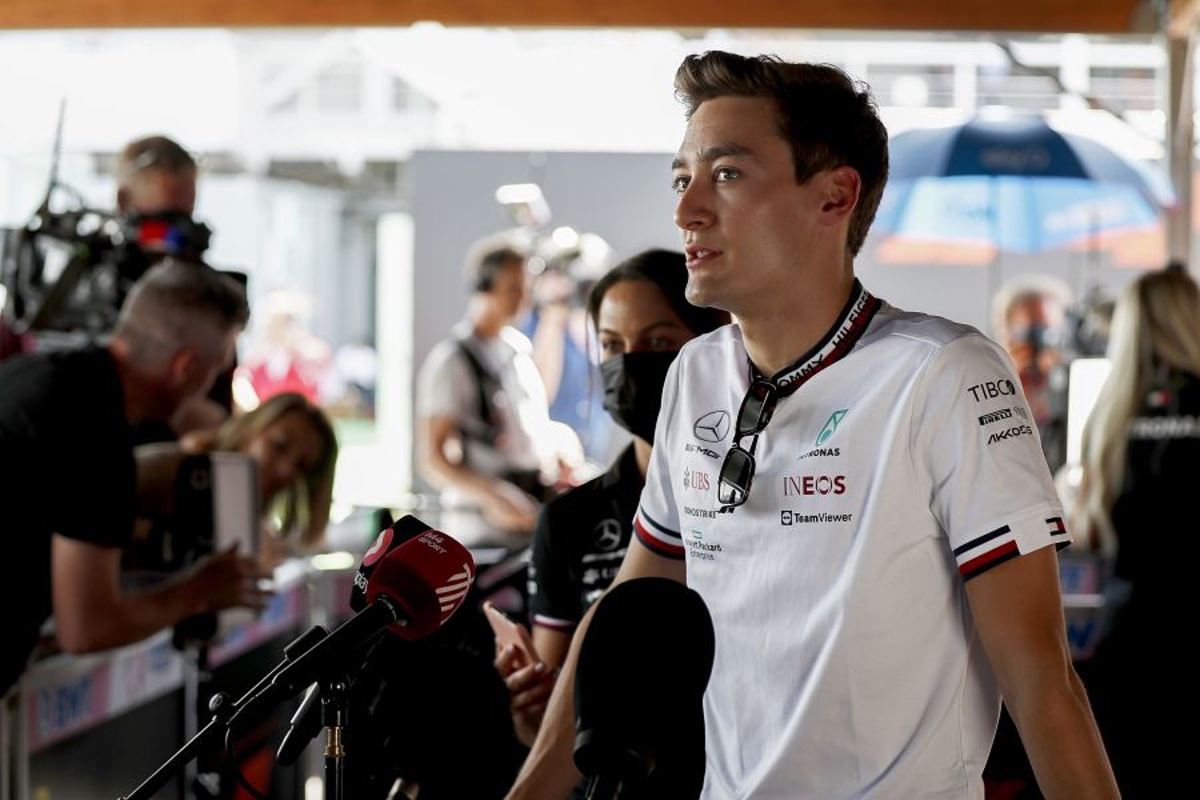 Russell doing "wheelies" around Monaco in super-stiff Mercedes
Russell doing "wheelies" around Monaco in super-stiff Mercedes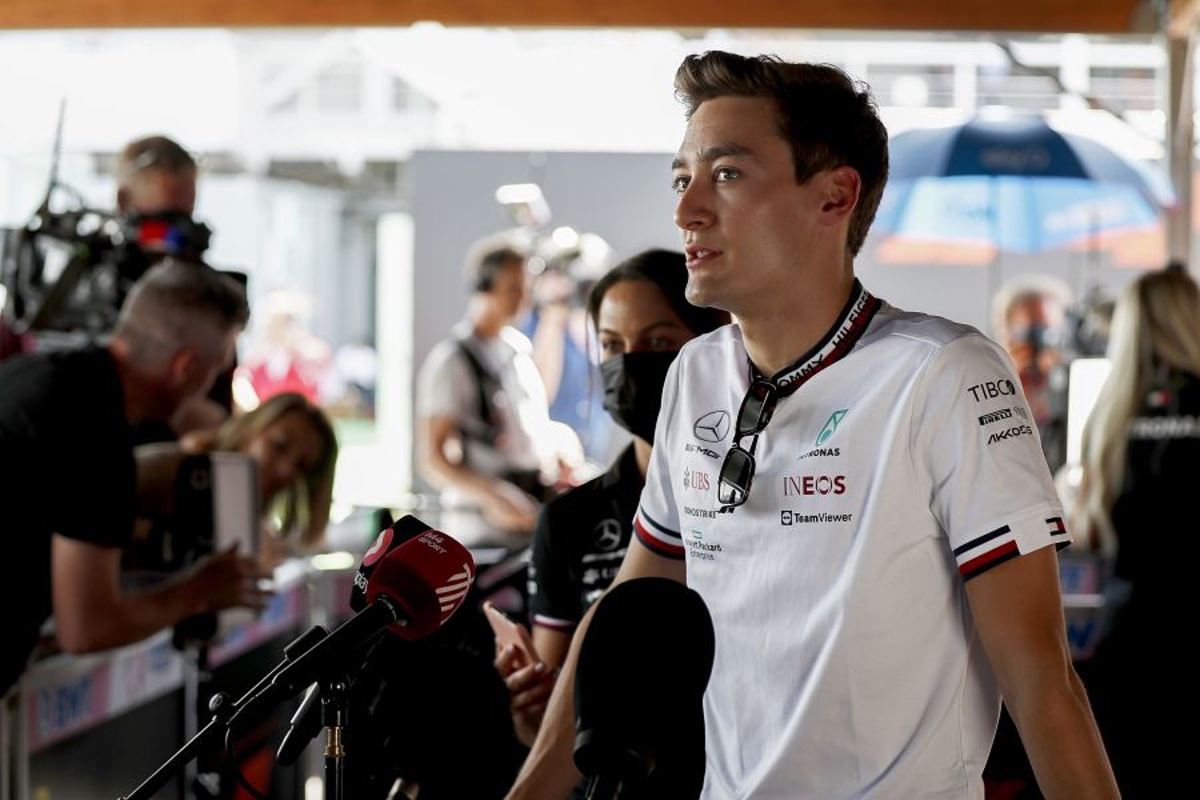 George Russell has conceded to doing "wheelies" around Monaco in his Mercedes due to his W13 running so stiff across the principality circuit's bumps.
Mercedes emerged from the Spanish Grand Prix weekend believing it had cured the porpoising that has so badly affected its cars this season.
Across the Friday practice sessions ahead of the Monaco Grand Prix, the cars ran into a different issue related to the level of stiffness with the suspension.
That is required to ensure the cars run as low to the track surface as possible in order to generate downforce from the ground-effect technology.
Across a Monaco track that uses public roads, team principal Toto Wolff described the cars as "undriveable" after the first session.
Explaining what he experienced, Russell said: "You've got to give it [the car] a bit more respect than you would do ordinarily because it is just constantly smashing against the floor.
"We've experienced a lot of that this year but this year is a very different philosophy and reasoning for the bouncing.
"There are sections where both the tyres are off the ground because of...turn five you've the front-right up in the air, and it's so stiff even the front-left is popping up off the ground as well.
"It's almost like doing a wheelie, with no front wheels on the ground. It's tricky.
"I don't know what more we can do with the car. We're doing everything we can to try and make it a bit easier for us to give us a bit more confidence."
Russell wants Norris behind him
Russell finished the sessions behind a Ferrari one-two spearheaded by an on-song Charles Leclerc, with Red Bull pair Sergio Perez and Max Verstappen third and fourth quickest, followed by McLaren's Lando Norris.
Russell is simply hoping to at least outshine his fellow Briton and be the best of the rest across the weekend despite a "really tricky" car.
"The stiffness of these cars are very, very stiff, and around a bumpy street circuit, it is not easy to put on the limit," added Russell. "That's one of the biggest difficulties.
"But we've seen Ferrari flourish again. We've seen how good they've been over kerbs, we saw it at Imola, that they were just smashing over them with relative ease, and it's obviously playing into their hands at the moment.
"We've got a lot of work to do overnight. I'm not too sure we can really close that gap. But nevertheless it's always good fun to drive around here.
"I don't feel too bad after today. I could be feeling better. It was a relatively good day but we are not where we want to be. It's P6, with a McLaren in front of us.
"We want to be best of the rest. That's a fair result this weekend, behind Ferrari and Red Bull but we need to make sure we don't have cheeky little Lando popping it in there, too."