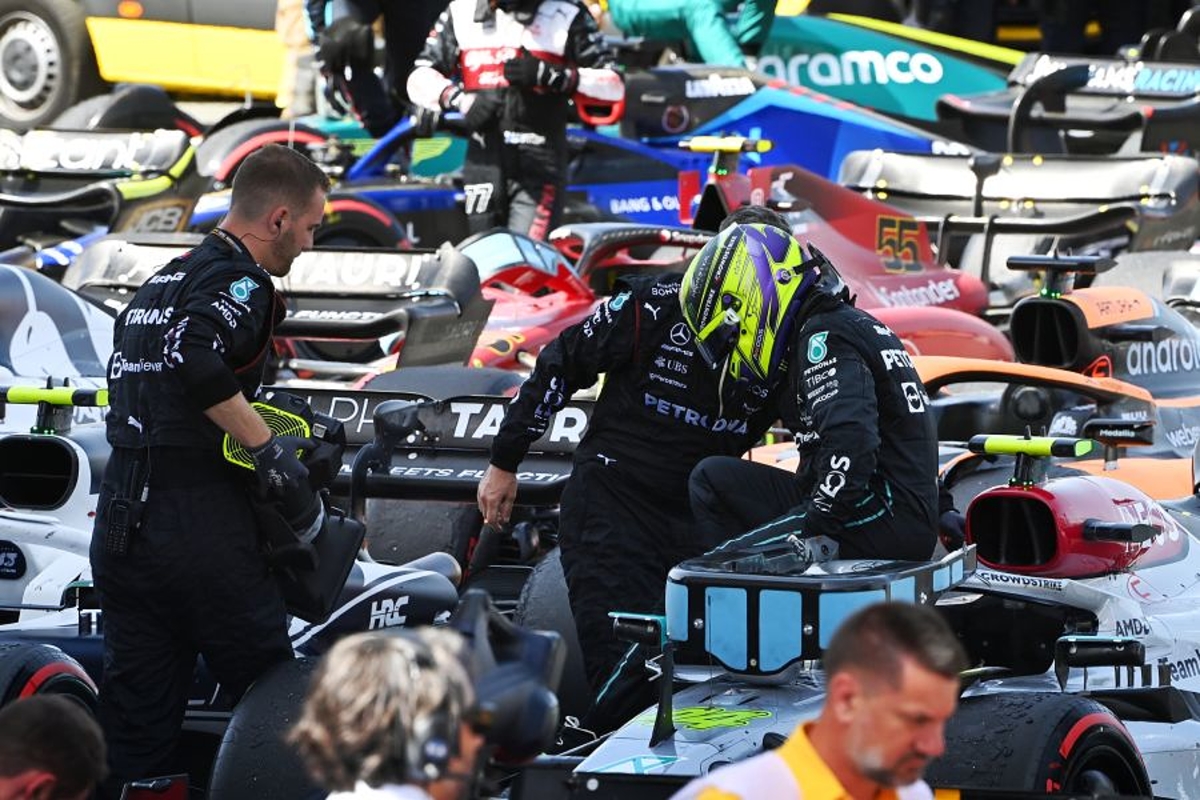 Mercedes denies Hamilton violation
Mercedes denies Hamilton violation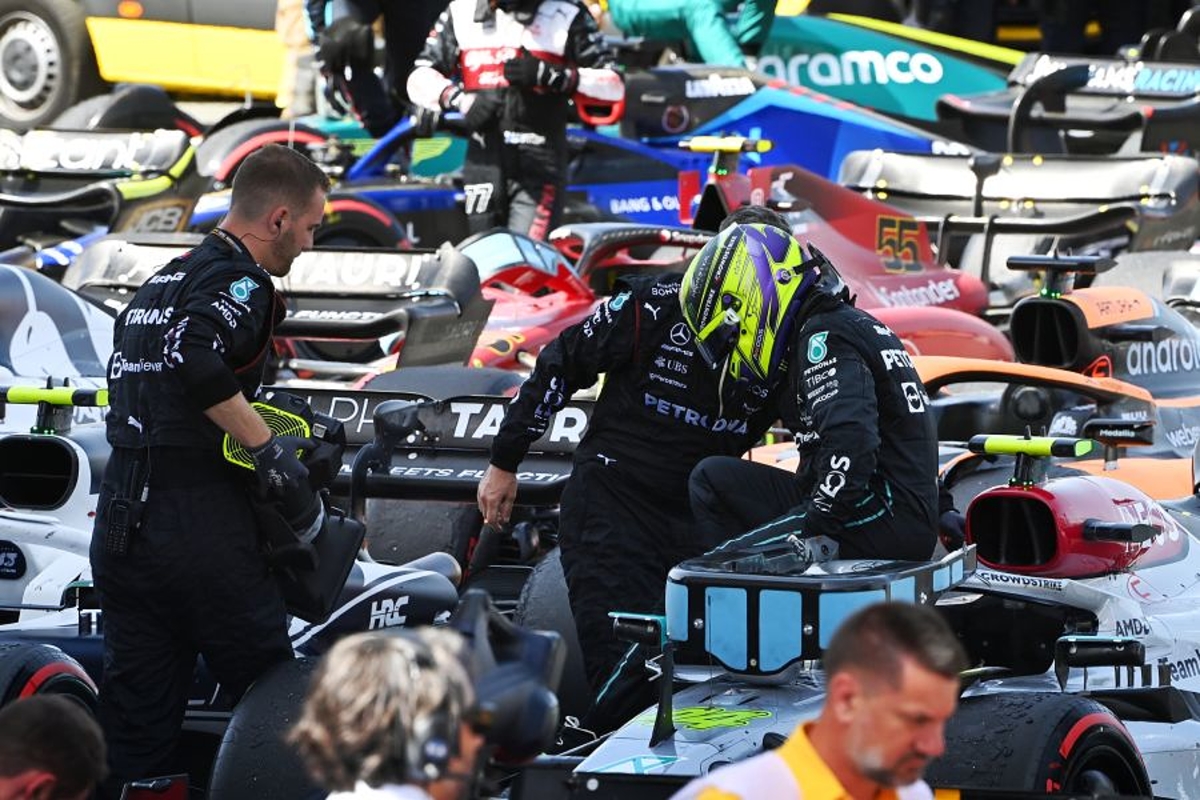 Mercedes has denied Lewis Hamilton illegally touched Sergio Perez's rear wing in parc fermé after the Spanish Grand Prix.
Images began to circulate on social media on Tuesday morning [May 24] seemingly showing Hamilton touching the Red Bull's rear wing, in direct violation of Article 2.5.1 of the FIA's International Sporting Code, which reads: "Inside the parc ferme, only the officials assigned may enter. No operation, checking, tuning or repair is allowed unless authorised by the same officials or by the applicable regulations."
The intrigue comes following Max Verstappen's €50,000 fine for doing the same to Hamilton's Mercedes at last season's Brazilian Grand Prix.
The image was taken well after the conclusion of the podium ceremony at the Circuit de Barcelona-Catalunya whilst the seven-time champion was returning to the paddock from a routine doping test.
A video had then surfaced depicting the full series of events and whilst the angle makes it difficult to come to a definitive ruling, Hamilton looks to take every precaution to move past Perez's RB18 without making contact and seems to succeed in doing so.
In response to the social media intrigue, a Mercedes spokesperson said: "He walked back to the paddock from his anti-doping test at the medical centre and did not touch any cars."
The video of the incident can be found here.