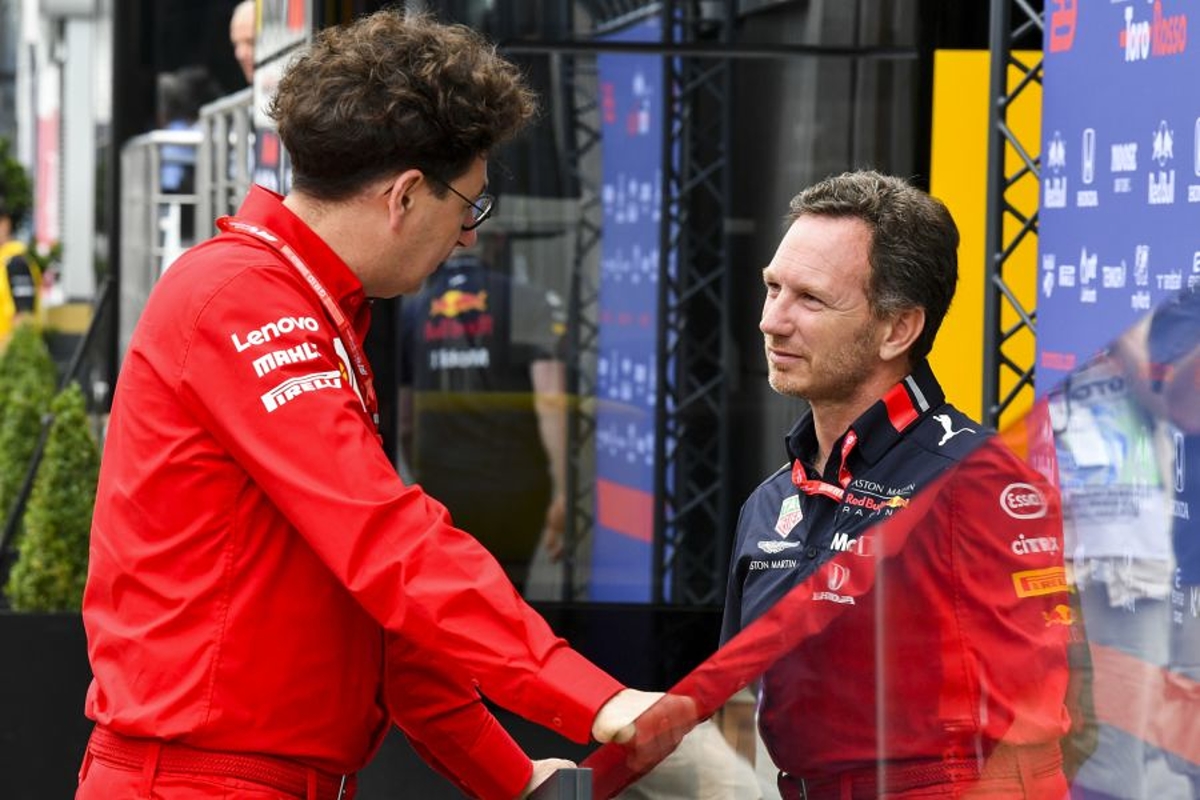 Ferrari explain Leclerc strategy after Horner confusion
Ferrari explain Leclerc strategy after Horner confusion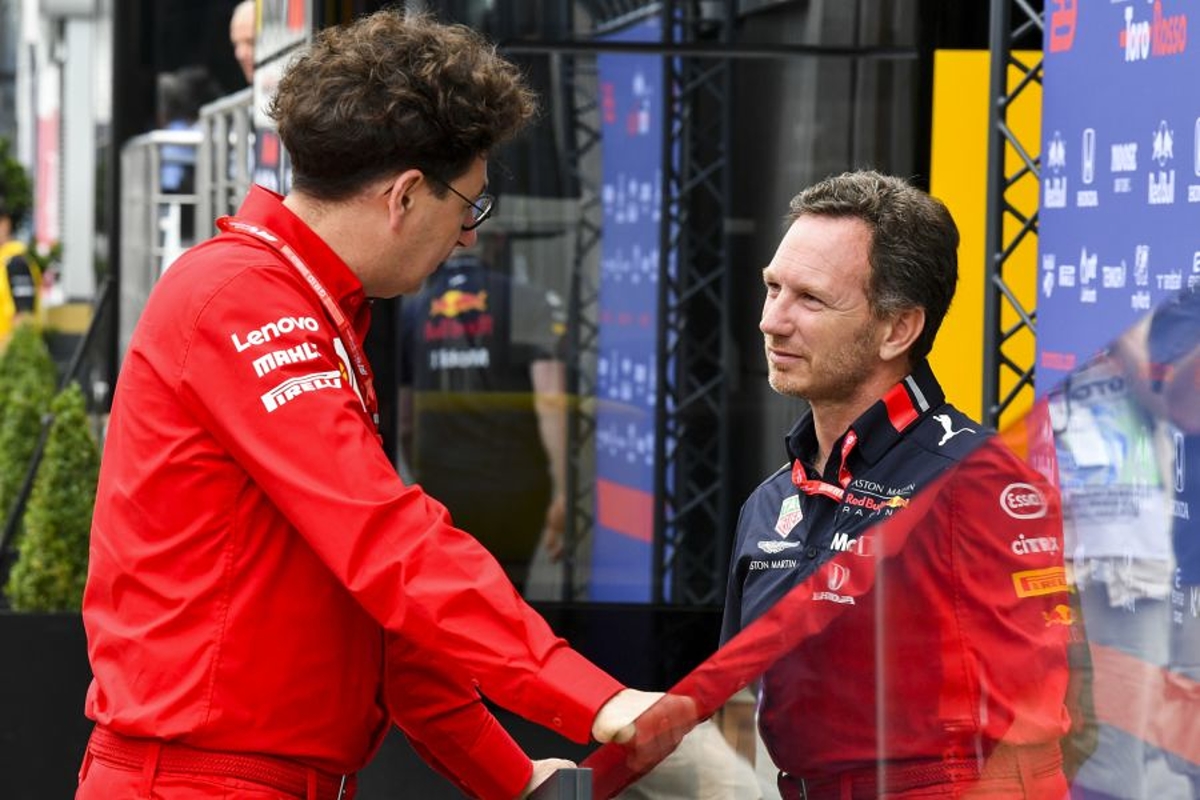 Ferrari team principal Mattia Binotto has explained why the team opted against pitting for fresh tyres during the late safety car period at the Miami Grand Prix.
Red Bull's Max Verstappen seemingly had the race under control entering the closing stages with a healthy lead over Charles Leclerc before the safety car was deployed following an incident between Lando Norris and Pierre Gasly.
Verstappen had passed the pit-commit line meaning he couldn't dive into the pits but behind, both Ferraris also drove past despite having the chance to fit fresh rubber - much to the surprise of Red Bull team principal Christian Horner.
Despite Leclerc's best efforts after the restart, the reigning champion held onto his third win of the season.
Carlos Sainz also faced relentless pressure from the second Red Bull of Sergio Perez after the Mexican did choose to pit for a fresh set of mediums, though a power unit issue stopped a move from taking place despite the grip advantage.
Explaining why the team kept both drivers on the used hard tyres, Binotto said: "The reason is that we believed that in terms of warm-up, a used tyre would be stronger than a new one and we would have suffered more issues with a new hard that was the one we had available in the garage.
"So we decided simply to stay out because we believed that was the best chance for us to have a good warm-up and then try to attack on the first laps which is what happened.
"I think that the first opportunity for Charles was from the first lap after the safety car. He did not achieve the overtake but certainly, it was close at that stage."
Why Ferrari didn't start on the hard tyre
Not for the first time this year, Pirelli's choice of hard compound tyre was seemingly the best race tyre for the Ferrari F1-75 with both making advances compared to Red Bull after the switch from mediums.
Asked why the team didn't start on the compound, Ferrari sporting and strategy director Iñaki Rueda replied: "The choice of tyres for the start was one of the things we thought about overnight from Saturday to Sunday.
"Starting on hards or mediums were the main two alternatives. Starting on the medium was the obvious choice because you do a medium-hard one-stop and you have the freedom to stop as early as you want or actually go longer as the medium was a resilient tyre.
"The reverse strategy, starting on a hard, was attractive for people starting out of position but having two cars in pole position and P2, we actually set off to maximise the pace on the first stint.
"That is why we discarded starting on the hard."