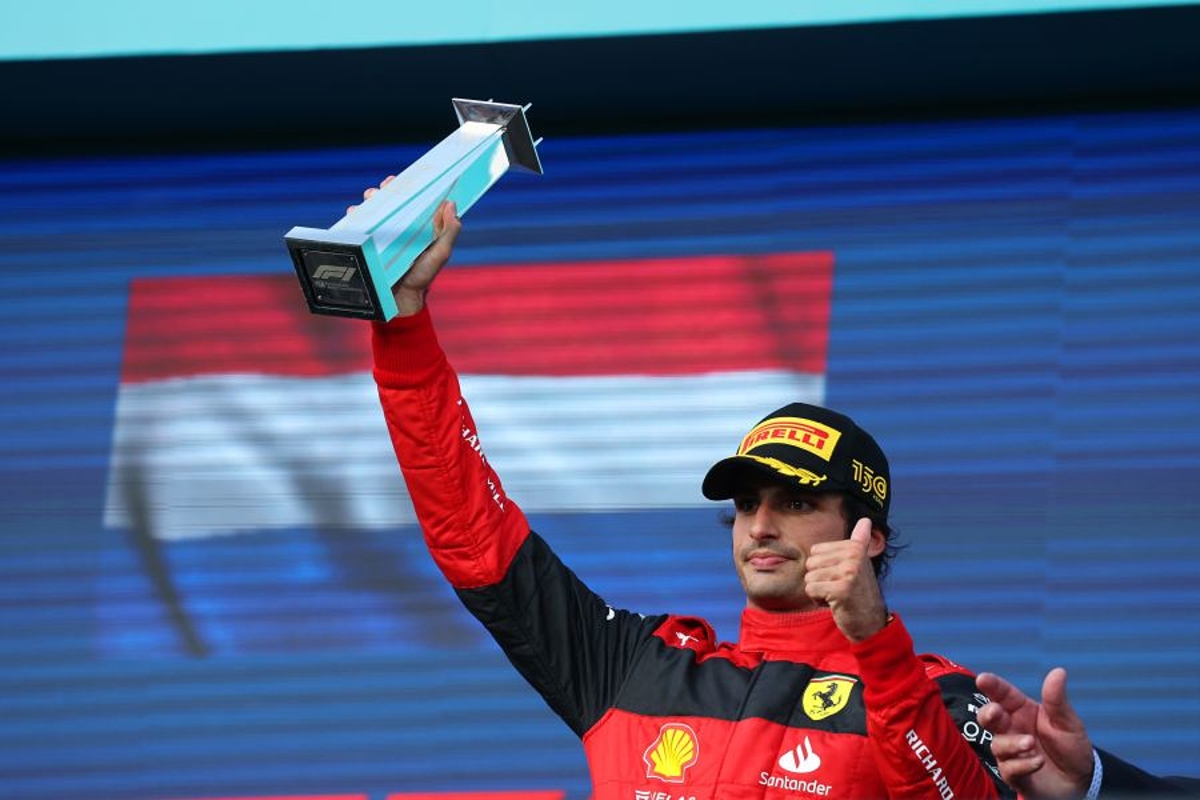 Sainz reveals neck suffering after Miami crash
Sainz reveals neck suffering after Miami crash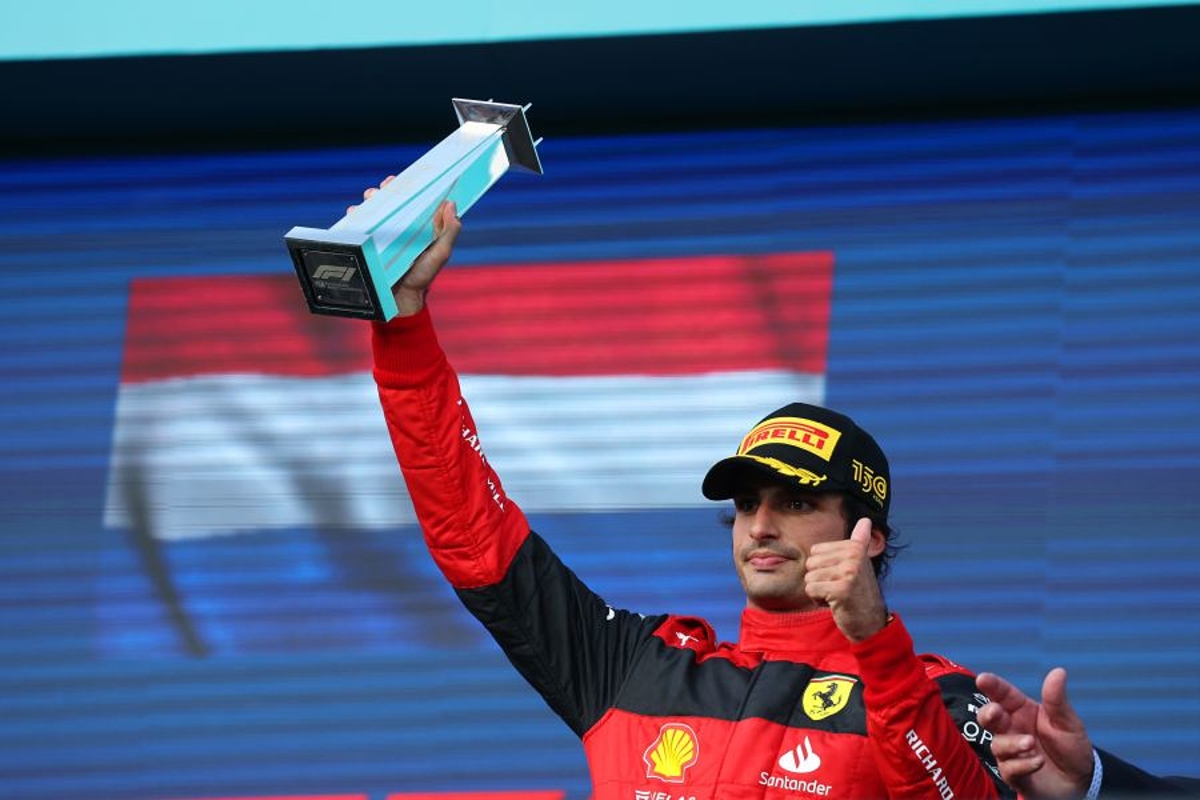 Carlos Sainz has conceded he was suffering from pain in his neck during the Miami Grand Prix after crashing in Friday practice.
The Ferrari driver put two retirements in a row behind him to finish third at the Miami International Autodrome after holding off a late charge from Sergio Perez.
Sainz crashed heavily into a concrete wall at the exit of turn 13 during second practice and said after the incident he had a sore neck from the impact.
But after a gruelling 57-lap race in the sweltering heat and asked how he felt after the race, Sainz explained: "I have been better.
"Obviously, after the crash on Friday, I still had a bit of neck pain going into the race but I had to manage it and I got through it.
"Especially, with Checo [Perez] on the medium tyre at the end, he was very difficult to keep behind but we managed to get the podium which is a decent result."
Sainz retirements take a toll
Sainz's crash on Friday was into an unprotected piece of concrete wall meaning there was no cushioning to limit the force of the impact despite being at a relatively slow speed through the circuit's technical end to the middle sector.
This lack of protection drew ire from Alpine driver Esteban Ocon who claimed the FIA had not listened to calls from the drivers, including Sainz, to position a Tecpro barrier along the wall.
Given the accident followed a second lap retirement in Australia and a first lap exit in Imola, Sainz added: "But I will not use it as an excuse. It is just a matter of maybe also lacking the last two races to get the neck and the body used to these Formula 1 cars.
"Obviously, I have been without a month without doing a full race distance and probably that combined with the crash on Friday just made me not be able to push 100 per cent until the safety car more or less."
Daily poll