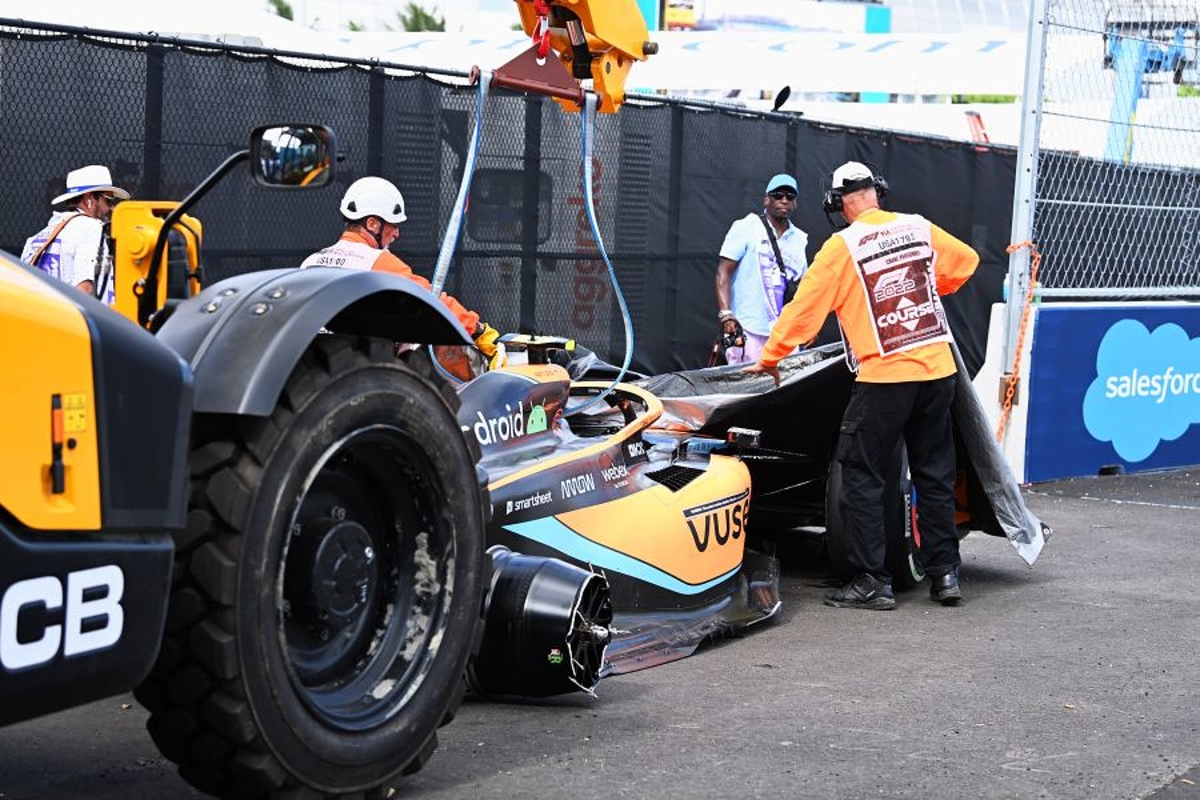 Norris blames stricken Gasly for "unlucky" Miami crash
Norris blames stricken Gasly for "unlucky" Miami crash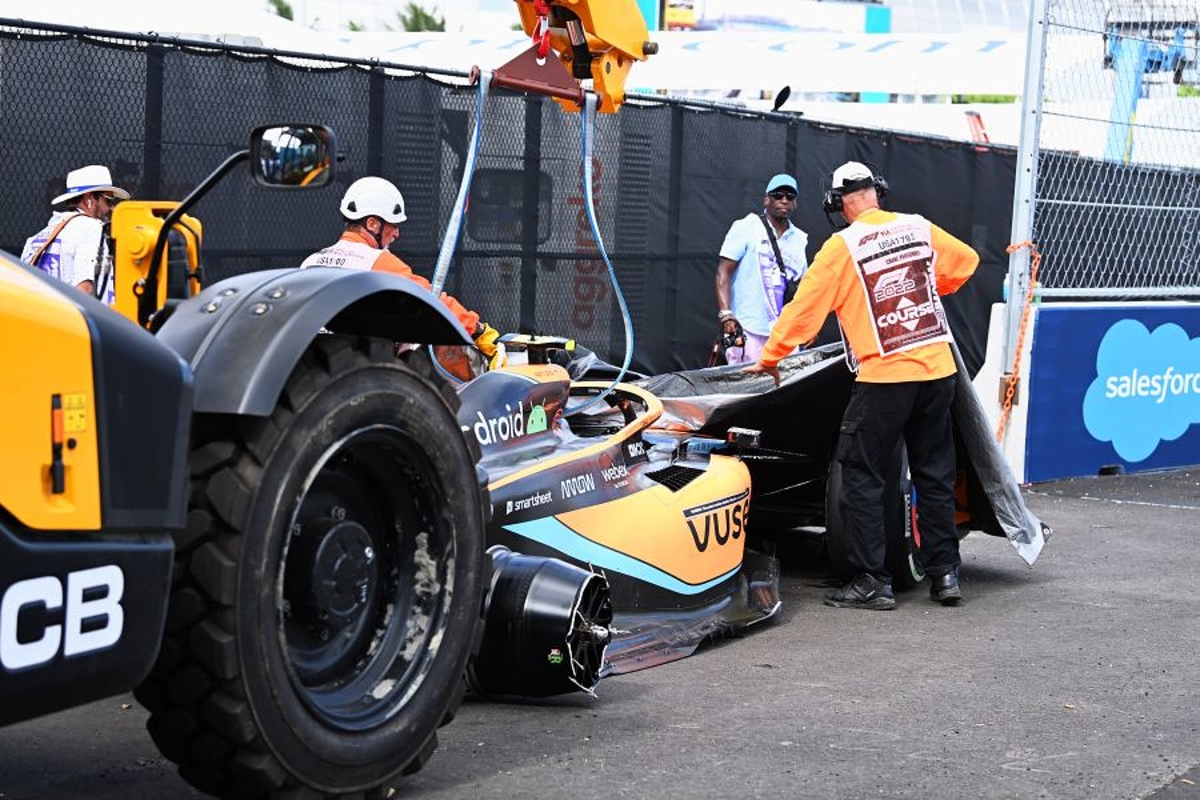 Lando Norris has blamed Pierre Gasly for the crash that ended his Miami Grand Prix and suggested the AlphaTauri driver "should be getting out of the way a lot more than he did".
Gasly had been struggling with damage after contact with Alpine's Fernando Alonso on the previous lap and ran wide in turns five, six and seven.
With something clearly amiss with his AT03, the Frenchman slowly rejoined the track after turn eight but made contact with Norris' right-rear tyre, sending the McLaren into a triple spin and triggering the only safety car of the race.
Giving his view on the incident, Norris explained: "He obviously went off the track, he had a lot of damage and so on. In my opinion, he just drifted across to the left quite a bit.
"The track was kind of kinking to the right and he wasn't turning to the right so if he was going to box, because I heard someone say he was going to pit or something, then he should be getting out of my way a lot more than he did.
"It is tough because if he was struggling to control the car, that is life, I am unlucky, it happens in racing sometimes. But if it wasn't that bad, he shouldn't have been drifting to the track as he did.
"It looked like he was looking in his right mirror and wasn't looking where I was."
Norris - "Eighth the best" McLaren could have achieved
After scoring a podium in Imola where McLaren's pace appeared to be on the up, the team struggled to continue that form in Miami with Ricciardo eventually finishing 13th.
Norris was in the running for points before the Gasly incident but after being told the AlphaTauri was struggling with damage, Norris replied: "Then it was just unlucky.
"Just on the onboard, it kinks right and he is sort of coming straight across it. If it is because of the damage... I don't know what I should do, drive right next to the wall and hope for the best.
"Just unlucky I guess but luckily, it was not like we lost out on a lot of points. Maybe eighth would have been the best we could have done. The Alfa Romeos and Mercedes were faster.
"Luckily we didn't lose out on too much but a few points would have been better than none."
Additional reporting by Ian Parkes
Daily poll