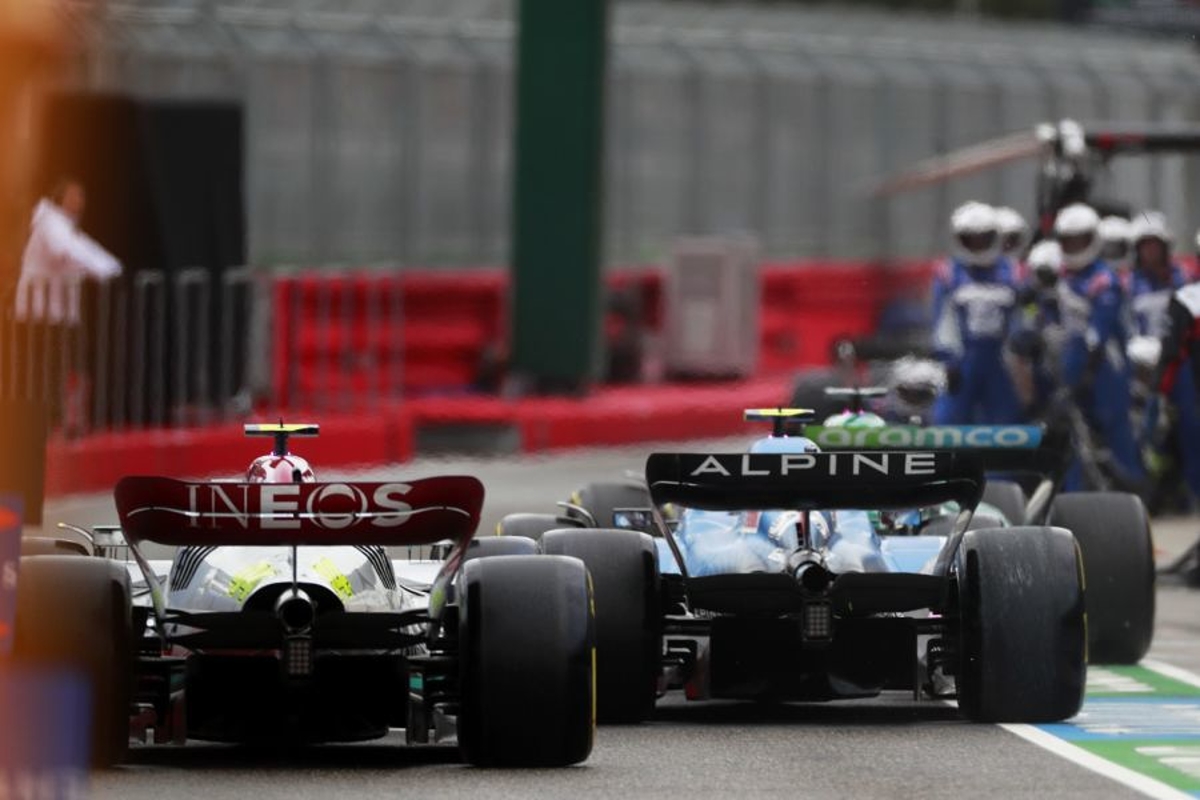 Hamilton pit-lane near-miss cause revealed
Hamilton pit-lane near-miss cause revealed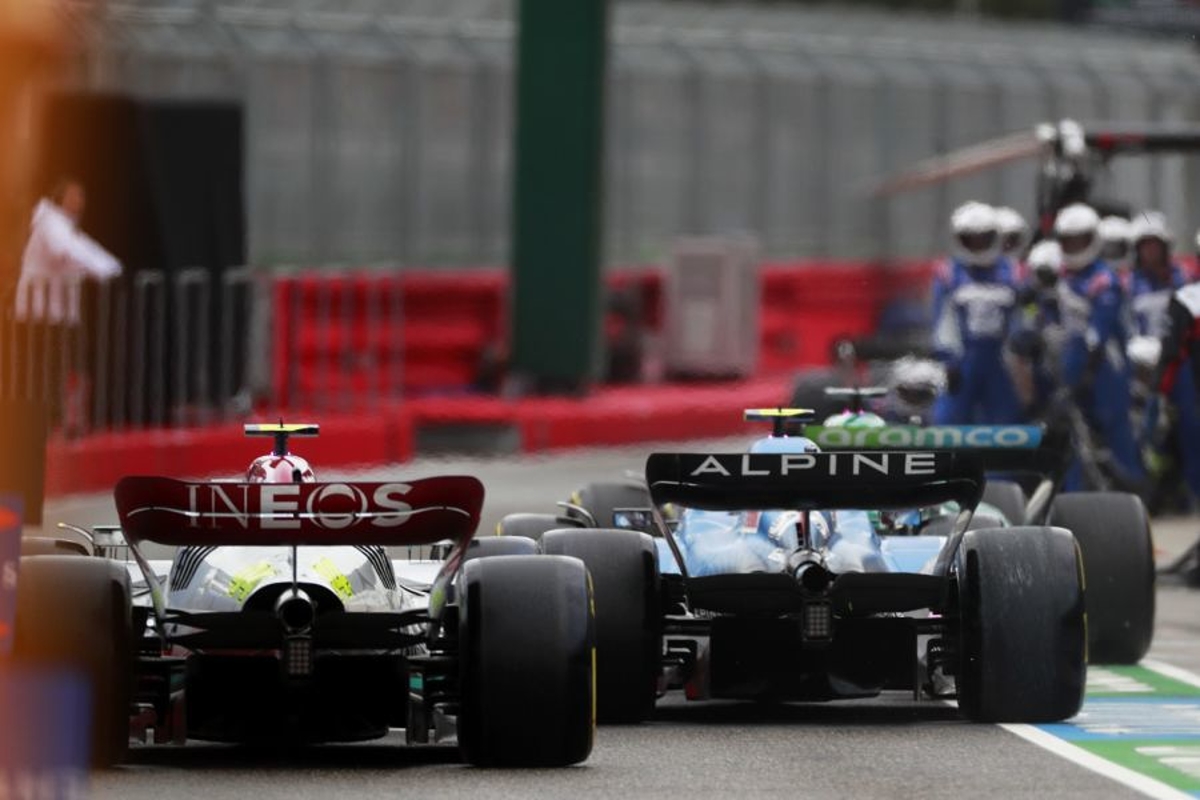 Esteban Ocon has revealed the cause of his unsafe release at the Emilia Romagna Grand Prix that saw him make contact with Lewis Hamilton in the pit lane.
The Alpine and Mercedes drivers were part of a swarm of cars to frantically dive into the pits for slick tyres as the track dried following rain before the race at Imola.
Hamilton, in the first pit garage with last year's constructors' champions, had already completed his stop and was making his way down the pit lane when Ocon was released by his Alpine mechanics.
In a clear-cut case of an unsafe release, the FIA race stewards handed the Frenchman a five-second penalty that resulted in his 11th-place finish turning into P14.
Recounting his race, Ocon explained: "We were lacking a bit of pace towards the end, a bit too much tyre degradation and I was trying to put more pressure on Lance [Stroll].
"But in the end, it looks worse because of that penalty."
Explaining how an AlphaTauri air hose affected his release, Ocon added: "It was the tube of the team in front that made me go to the left, otherwise, I think there would have been space for Lewis on the left.
"So not an easy situation but we had to take risks to try and get back up."
Ocon had qualified only 19th after a gearbox issue cut short his running on Friday but was able to fight back across the sprint and the grand prix.
"In two days, we did catch back up eight positions," he said. "It is not enough but not that bad."
Ocon reveals Miami upgrades
Ocon's weekend was just one half of a miserable outing for Alpine after Fernando Alonso's promising run was again cut short by an issue.
Devoid of luck this year, the Spaniard was collected by Mick Schumacher as part of the first corner meleé triggered by Carlos Sainz and Daniel Ricciardo's coming together.
The hole punctured in the sidepod of Alonso's A522 eventually was torn wide open by the airflow around the car at high speed, ending his race in the early stages.
"For the team, it is a frustrating weekend in general," conceded Ocon. "I think we have to reset on my side.
"There will be some new parts on the car and I look forward to seeing what that gives us performance-wise."