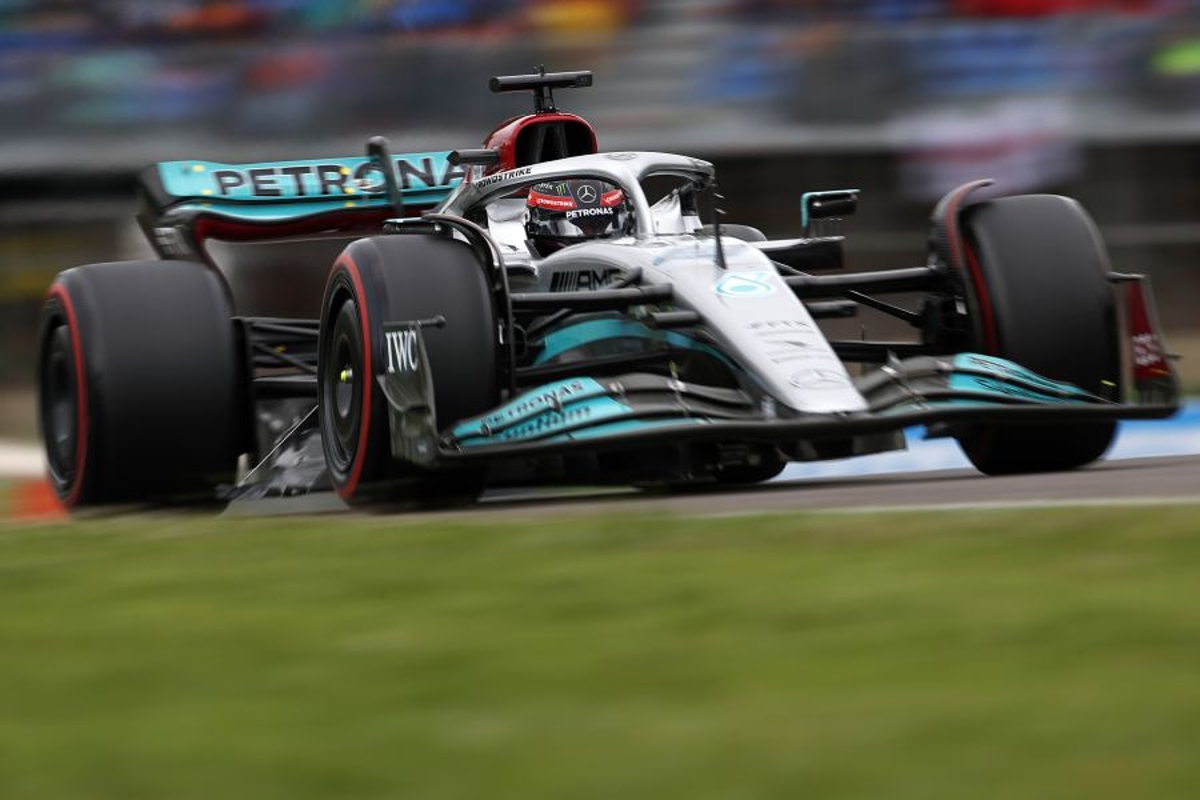 Russell causes practice surprise as Mercedes finally show pace
Russell causes practice surprise as Mercedes finally show pace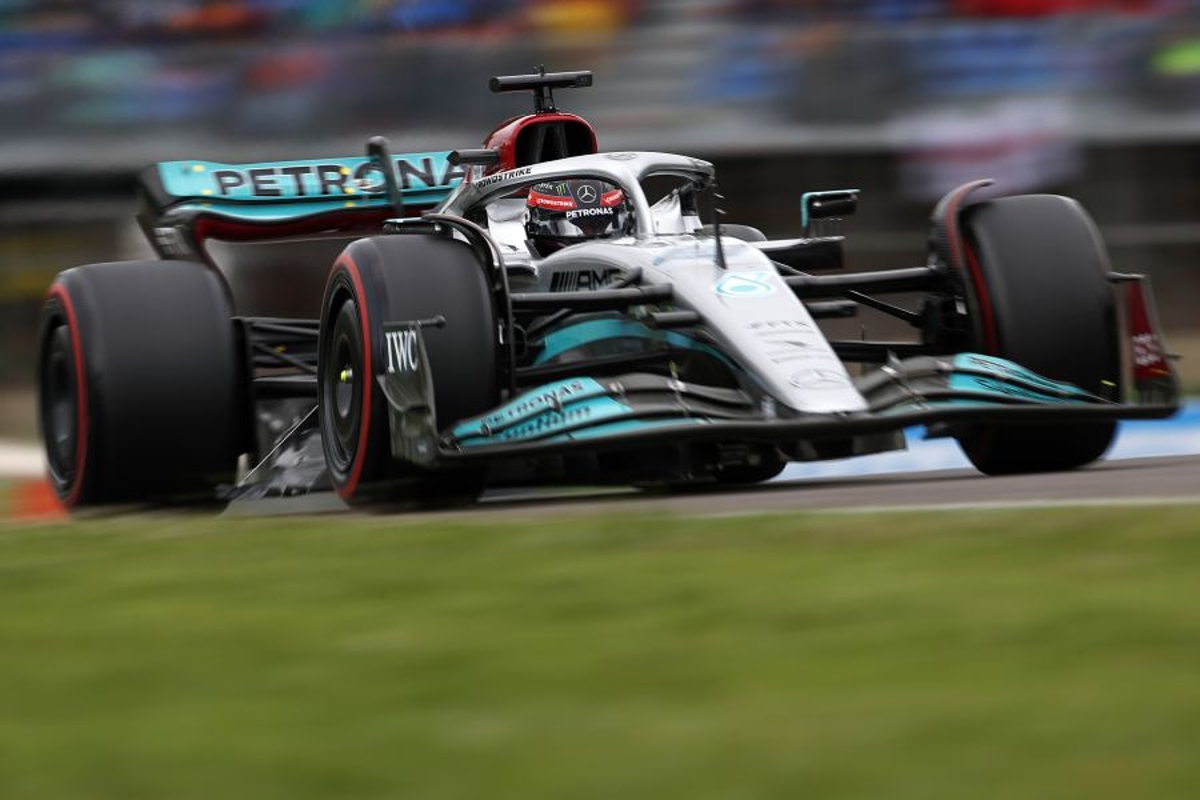 George Russell and Mercedes upset the formbook in the second practice session for the Emilia Romagna Grand Prix as the team finally showed a turn of pace.
The W13 has been a notoriously difficult car to handle so far this season given the high level of porpoising experienced by both Russell and seven-time F1 champion team-mate Lewis Hamilton.
In the first practice session and in qualifying on Friday at Imola, both Russell and Hamilton were severely lagging behind the frontrunners.
Circumstances also conspired against the duo in qualifying as they start Saturday's sprint race 11th and 13th, the first time Mercedes has failed to get a car into the top-10 shoot-out for the first time in 10 years.
But in FP2, Russell was quickest, setting a time of one minute 19.457secs, half-a-second quicker than fourth-placed Hamilton, with Red Bull's Sergio Perez and title leader Charles Leclerc in his Ferrari sandwiched in between.
Unlike ahead of last year's Saturday sprint races when question marks were raised as to the purpose of second practice given it took place between qualifying and the 100km event, on this occasion, there was a distinct purpose.
First practice and qualifying on Friday had predominantly been run in the wet bar a window in the latter in between the first two of five red-flag periods when the soft tyres were used.
But even then, it was on a drying track and in low temperatures, leaving the teams with little data to work with to assess the range of dry compounds.
Under blue skies and warmer temperatures, it meant this particular hour proved vital to understanding Pirelli's rubber on this track ahead of the sprint race and the grand prix.
At least Mercedes will feel a degree of relief at the car's level of speed, even if Russell and Hamilton face a fight to get into top eight to score points.
Perez was less than a tenth-of-a-second adrft of Russell, with second-on-the-grid Leclerc three-tenths behind the Briton.
As for polesitter Max Verstappen, the reigning champion was seventh quickest in his Red Bull, just over nine-tenths-of-a-second down, with Alpine's Fernando Alonso and the second Ferrari of Carlos Sainz ahead of him.
AlphaTauri duo Yuki Tsunoda and Pierre Gasly, who suffered a disastrous qualifying on home soil given their Faenza base is only 10 minutes away, were eighth and ninth on the timesheet, with Alfa Romeo's Zhou Guanyu a second back in 10th.
For McLaren, the session proved to be a nightmare, with Daniel Ricciardo unable to set a time due to a technical issue, as was also the case with Alfa Romeo's Valtteri Bottas.
As for Ricciardo's team-mate Lando Norris, he sustained a brake problem early on and only managed a handful of laps, with his best time almost 4.5s back.
Emilia Romagna Grand Prix second practice results
1. George Russell [Mercedes] 1:19.457
2. Sergio Perez [Red Bull] +0.081
3. Charles Leclerc [Ferrari] +0.283
4. Lewis Hamilton [Mercedes] +0.535
5. Fernando Alonso [Alpine] +0.717
6. Carlos Sainz [Ferrari] +0.801
7. Max Verstappen [Red Bul] +0.914
8. Yuki Tsunoda [AlphaTauri] +0.924
9. Pierre Gasly [AlphaTauri] + 0.982
10. Zhou Guanyu [Alfa Romeo] +1.041
11. Alex Albon [Williams] +1.134 12. Kevin Magnussen [Haas] +1.283 13. Mick Schumacher [Haas] +1.520 14. Lance Stroll [Aston Martin] +1.692 15. Sebastian Vettel [Aston Martin] +1.698 16. Esteban Ocon [Alpine] +1.722 17. Nicholas Latifi [Williams] +1.806 18. Lando Norris [McLaren] +4.364 19. Daniel Ricciardo [McLaren] no time 20. Valtteri Bottas [Alfa Romeo] no time