Seven F1 titles. 103 grand prix victories. 103 pole positions.
They are remarkable statistics that serve as a fitting tribute to a driver who has proven over the years he is one of the greatest of all time.
As to whether he is THE greatest, that is a topic that will always lend itself to a great debate.
But surely such statistics cannot end there, not on the sour note that continues to hang over the acrimonious end to last season, even if Max Verstappen is a worthy champion.
The Red Bull driver clinched his maiden title on the back of a campaign that saw him finish in the top two in 18 of 22 races, a phenomenal return as he went toe to toe with Hamilton throughout.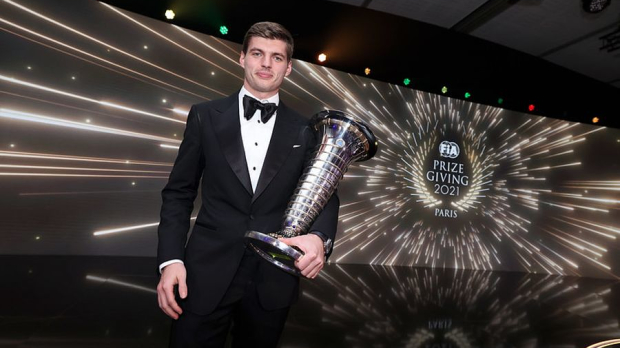 The silence that has emanated from Hamilton since the events of the season-ending Abu Dhabi Grand Prix has been deafening.
The 37-year-old departed the Yas Marina Circuit with questions reverberating around his head regarding the integrity of a sport he has graced with distinction since his debut in 2007.
"Manipulated" was the word used by Hamilton as he sat frustratingly behind a safety car that had been summoned following a crash into a wall by Williams driver Nicholas Latifi with a handful of laps remaining.
Hamilton had dominated the race from start to finish, bar a lap-one lunge from Verstappen into the sharp left-hand corner at the end of the long back straight.
The decision taken then by FIA race director Michael Masi was a controversial one as Verstappen appeared to have taken the lead, particularly in keeping his car within the white lines of the track in completing his move.
But in forcing Hamilton to run wide, cut the turn and retain his lead, there was no changing of positions, following which Hamilton and Mercedes comfortably controlled the race from the front.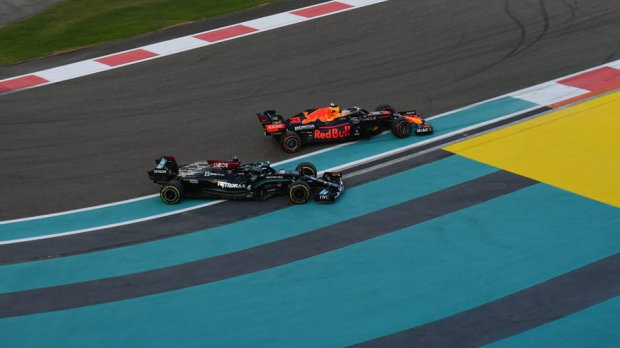 It left Red Bull team principal Christian Horner suggesting when interviewed live with around 10 laps remaining that "a miracle" was required for Verstappen to overhaul Hamilton.
That 'miracle' duly arrived in the form of Latifi's accident which led to the Canadian revealing weeks later he had been the subject of sickening abuse, even death threats, on social media.
Masi's decisions that followed are now part of F1 folklore and additionally part of an inquiry by the FIA whose findings will hopefully be revealed in early February ahead of being sanctioned by the World Motor Sport Council just two days prior to the season-opening race in Bahrain on March 20.
There has been debate as to whether Masi will retain his position, or potentially be assisted as the job appears to have become too broad for one person to handle.
The late Charlie Whiting always had Herbie Blasch watching his back and serving as a vital buffer between himself and the teams.
If last season was anything to go by, and the badgering received by Masi during grands prix from the pitwall, then should the Australian remain in his post he will undoubtedly require a similar shield.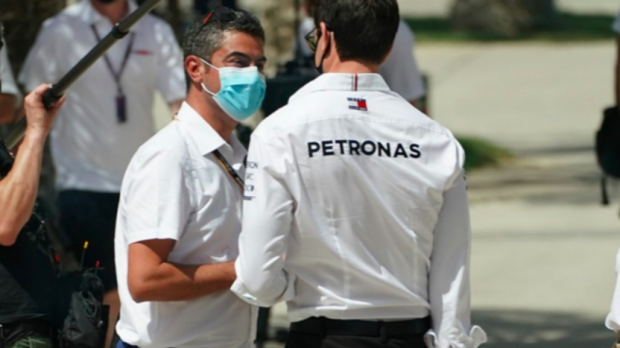 But what of a "disillusioned" Hamilton, described as such by Mercedes team principal Toto Wolff a few days following the race and after a decision had been taken not to pursue an appeal, despite their strong legal argument?
Wolff used the word again regarding his driver in a recent interview, weeks after the dust had settled but clearly underlining the depth of feeling being felt by Hamilton in a bid to understand the wrongdoing he believed had been committed.
The seven-time champion has shunned all social media, posting nothing since Saturday qualifying in Abu Dhabi, going so far as to unfollow all those he had been following on Instagram.
His loyal 26.8million followers on that platform now await any post from their hero with bated breath, confirmation either way of his future intentions or an indication as to his mindset.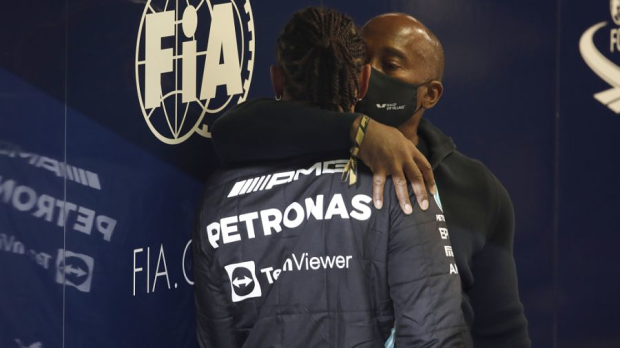 Will he ultimately turn his back on F1? He cannot end his career this way, it would not be a fitting way to depart.
Whatever Hamilton has been going through, whatever the verdict of the FIA inquiry - if that is part of his thinking - he has to dig deep inside himself and realise it would be a mistake to not fight on.
As Wolff remarked at one stage recently, "It would be an indictment for the whole of Formula 1 if the best driver decides to quit because of outrageous decisions."
Yes, he may be feeling aggrieved, frustrated, let down by the powers that be, and if he walked away, yes, there would be a void but only for a short while.
The sport, as ever, would move on. Hamilton's exit would be news for a number of weeks in the build-up to the new season but then the action would resume and that would again take precedence.
On track is where Hamilton needs to be, doing his damnedest to claim that eighth title he feels was snatched from his grasp by a perceived injustice that is now history, that will never be overturned.
Hamilton should get back out there, doing what he does best.
If he feels there is a need, then he should show Masi, the FIA and all the detractors who, even given the career he's had, have long questioned, doubted and criticised him, that performing on track speaks louder and carries more weight than quitting on the back of apparent maltreatment.
He may rightly believe he has nothing left to prove, but to leave now would likely be a decision he would come to regret in time when he knows he still has so much more to give.