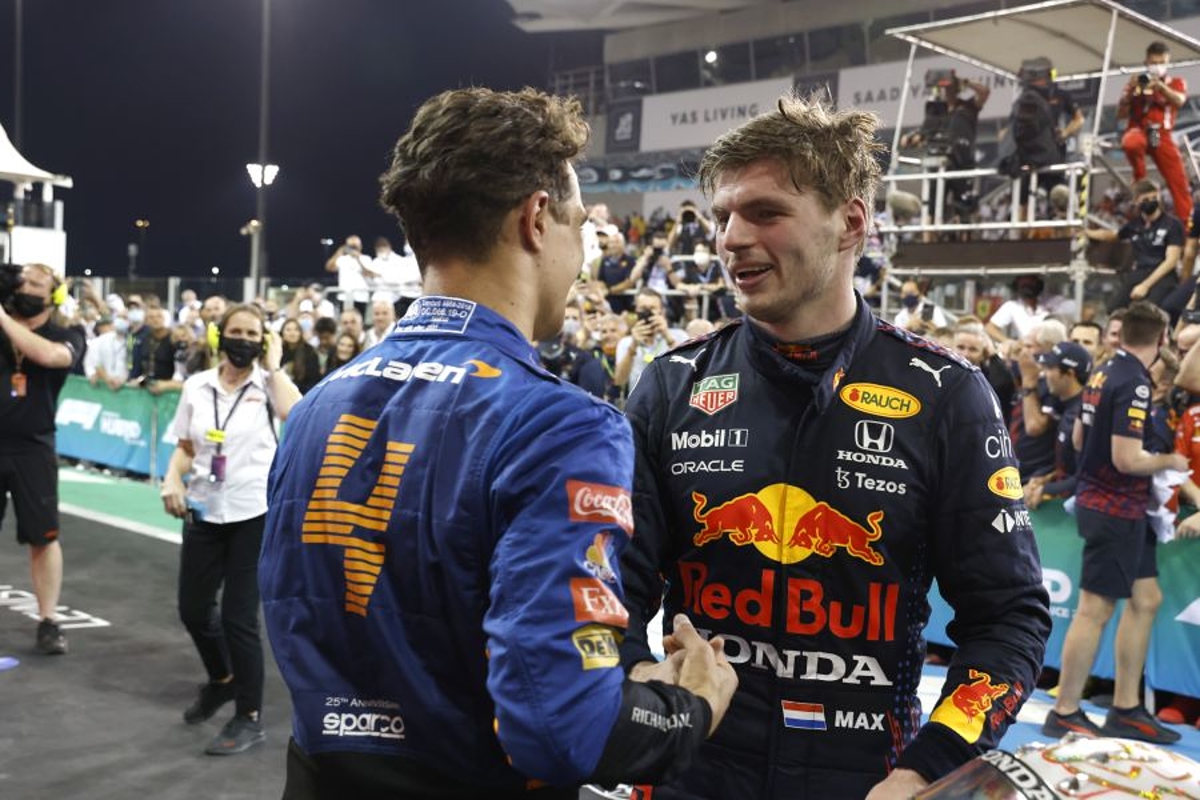 Norris 'unsure' over FIA call in Verstappen-Hamilton showdown
Norris 'unsure' over FIA call in Verstappen-Hamilton showdown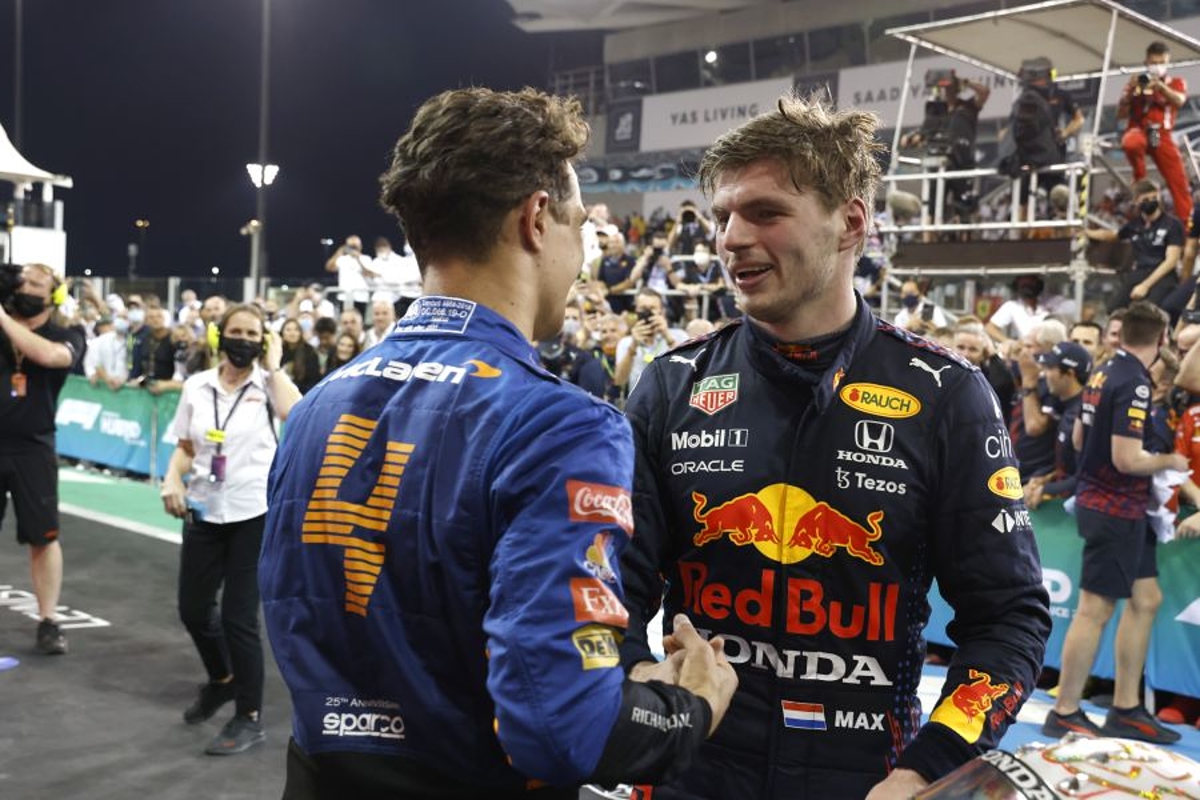 Lando Norris said he "wasn't so sure" about the actions of the FIA which shaped the outcome of the F1 driver's championship between Max Verstappen and Lewis Hamilton in Abu Dhabi.
The 2021 title was decided in controversial fashion following the deployment of a safety car when Nicholas Latifi collided with the barrier with five laps remaining.
FIA race director Michael Masi allowed lapped cars to move past the safety car, meaning Verstappen was directly behind Hamilton going into the final lap.
Verstappen duly took advantage, moving past Hamilton to win the race and the championship, much to Hamilton and Mercedes' huge frustration.
Speaking to Sky Sports F1 immediately after the race, Norris, who was in one of the cars that was allowed to pass the safety car, seemed unsure of the route the FIA took to conclude the race.
He said: "I'm not too sure what was said from the FIA, at first we weren't allowed to overtake as the backmarkers.
"So if that influenced [the] decisions to Mercedes and to Lewis then that's the reason they didn't to the pit stop, but then they suddenly changed their minds and they were allowed to let us past... yeah.
"Then, I'm not so sure. I'll just say congrats to both drivers but in terms of the decision, to win like that I'm not so sure."