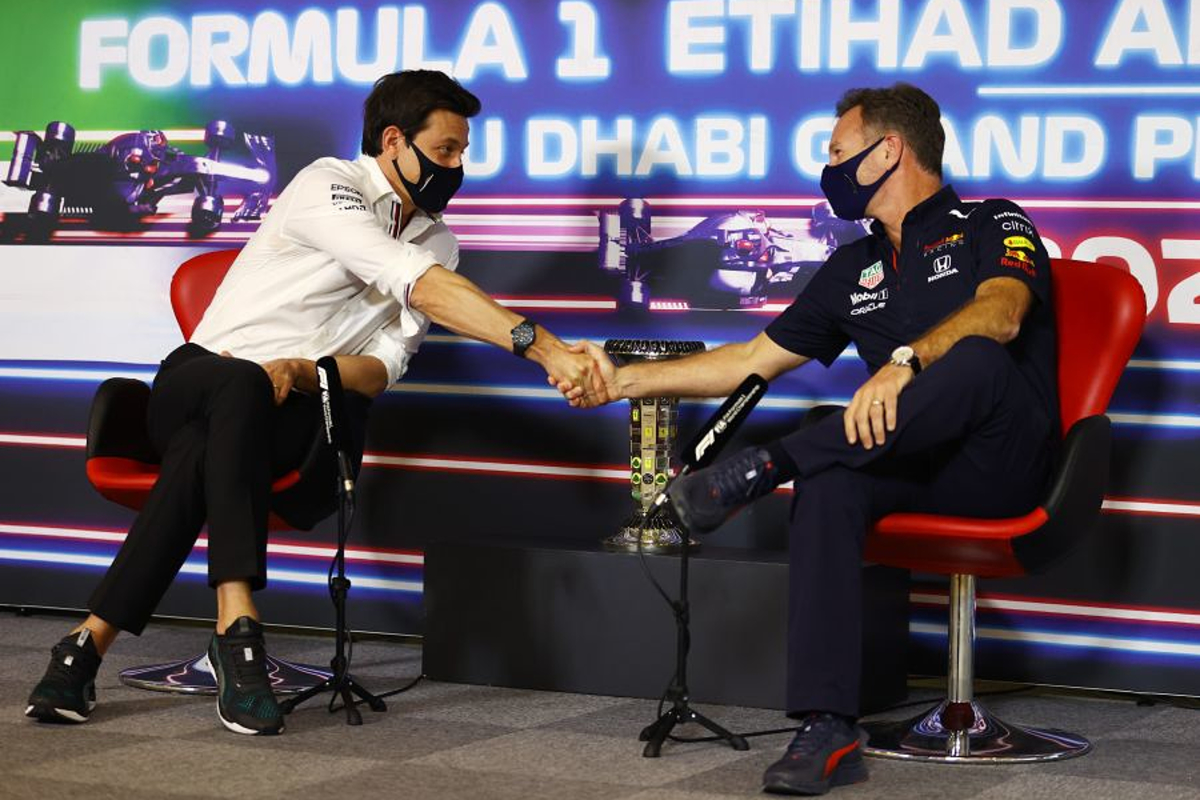 Wolff and Horner shake hands ahead of climax to explosive season
Wolff and Horner shake hands ahead of climax to explosive season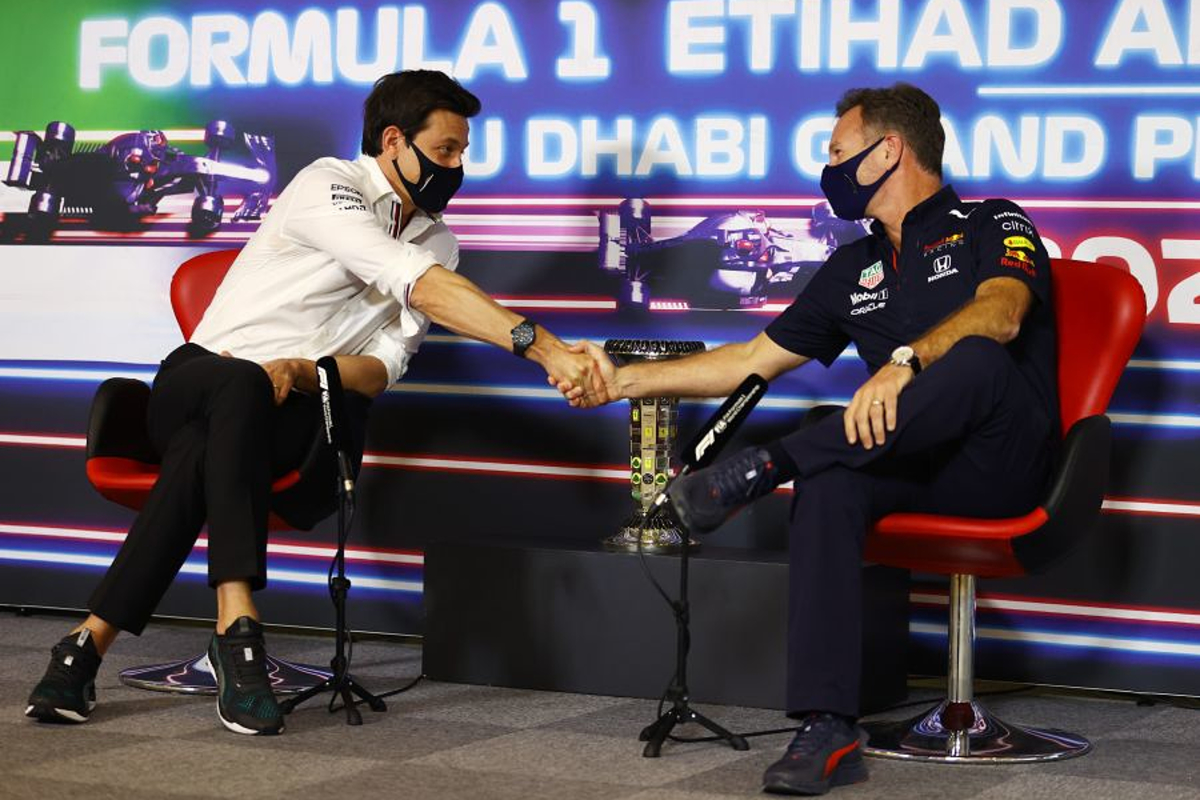 Toto Wolff and Christian Horner have reconciled with a sporting handshake ahead of the finale to an enthralling and explosive F1 season at the Abu Dhabi Grand Prix.
Max Verstappen and Lewis Hamilton enter the final race weekend of the season level on points and are only separated by the Red Bull driver's greater number of wins across the campaign.
The year has seen a bitter rivalry between the teams evolve, not least between team principals Wolff and Horner, who have jabbed each other with insults ranging from being a "windbag" to a "pantomime dame".
Across the season, the political warfare has extended to the legality of components on cars and the attitude towards stewarding in the sport, with further disagreements over numerous incidents, notably when the protagonists clashed at Silverstone.
Sat alongside each other in the FIA press conference, the pair were asked what they had to say to each other now they had reached the end of the campaign.
Turning to offer Horner a handshake, Wolff said: "Good luck, may the best man and the best team win."
Accepting the gesture, Horner replied: "Exactly. exactly that.
"It has been an intense competition, it has been tense between the two of us, it will be intense next year and the year after. But we have got two great teams.
"We are separated by about 15 miles back in the UK and I think the commitment that has gone in has been phenomenal. I can't speak for Toto's team but I know our team has been outstanding this year, through the whole pandemic, through all the challenges, the triple-headers, everything thrown at us, it has been outstanding.
"If they'd slow down a bit, it would certainly help."