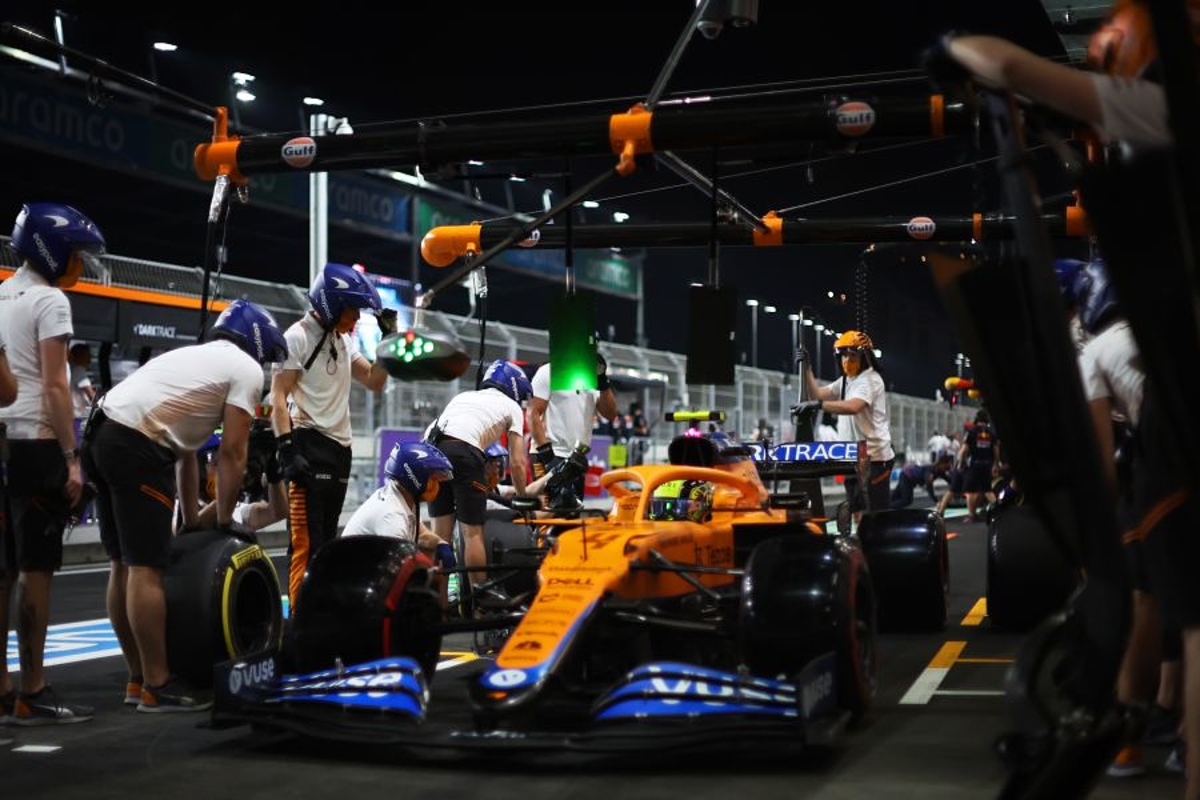 Norris hoping Saudi Arabian Grand Prix avoids 'I told you so' drama
Norris hoping Saudi Arabian Grand Prix avoids 'I told you so' drama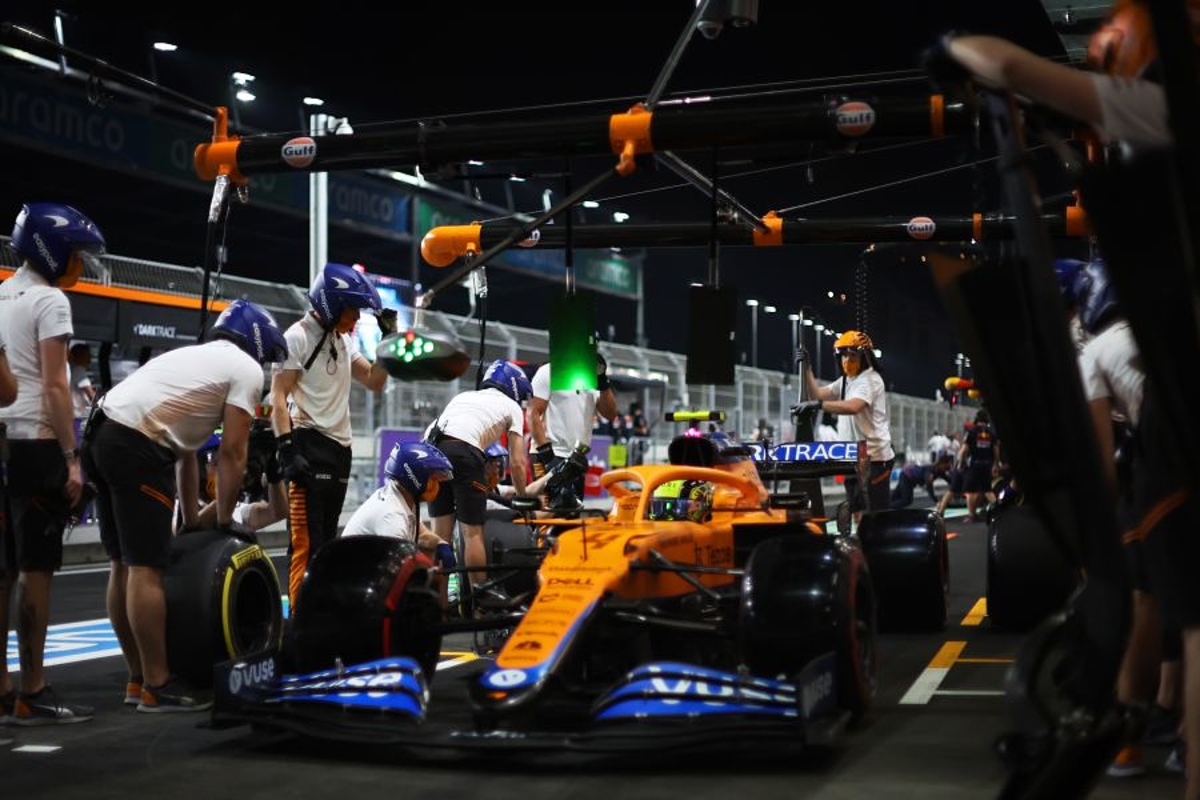 Lando Norris is hoping the Saudi Arabian Grand Prix avoids people lining up to say 'I told you so' over whether the Jeddah Corniche Circuit is safe for F1.
So far, F1 has escaped serious drama at a track Lewis Hamilton feels has 'walls of champions everywhere' given the 27-turn, 6.1km layout street venue is lined with concrete barriers.
It is the speed of the circuit that has caught the eye, with Hamilton's average for his pole lap on Saturday set at 157.818mph, the fastest in F1 since 1990 beyond Monza.
Although Ferrari's Charles Leclerc crashed into a Tecpro barrier in Friday practice and Red Bull's Max Verstappen clipped a wall when on course for pole on Saturday, dangers are lurking for the race.
Assessing whether the track is safe enough for F1, McLaren driver Norris said: "The prep laps are very fast here. Cool-down laps are a little bit more dangerous.
"I don't know. You'd say yes, but something can suddenly happen and then everyone is going to be like 'I told you so' in a way. It's tricky.
"If there is going to be a crash here, realistically it is probably going to be quite a big crash, especially if it is in the faster section of sector one or in the two chicanes where Charles crashed.
"I don't know where the line is between having a street circuit and not much run-off and then having a normal circuit. Something can happen and you can all be wrong or I can be wrong."
Norris starts the race from seventh, with team-mate Daniel Ricciardo 11th after the Australian missed out on a place in the top-10 shoot-out by 0.052s to Alfa Romeo's Antonio Giovinazzi.
Ricciardo feels that other than the section where Nikita Mazepin almost ran into the back of Lewis Hamilton in final practice, which he has described as "a bit sketchy", the approach to driving the track needs to simply be a sensible one.
"We obviously rely on the teams to give us the feedback but I think for us as well, we know that through those blind corners we should just carry a bit more speed and make sure we're out of the way," remarked Ricciardo.
"A lot of the time it is up to us as well just to be sensible. We know what corners are a bit dangerous so [we know to] make sure we're not a hazard in those.
"Towards the end of the lap, the track is wide enough that slow cars can move well off line, so even if some of the corners are blind, most of us have been sensible to stay offline if we are slow.
"I can't say I've felt in danger this weekend. Of course, it is higher intensity being a street circuit but I haven't had any concerns."