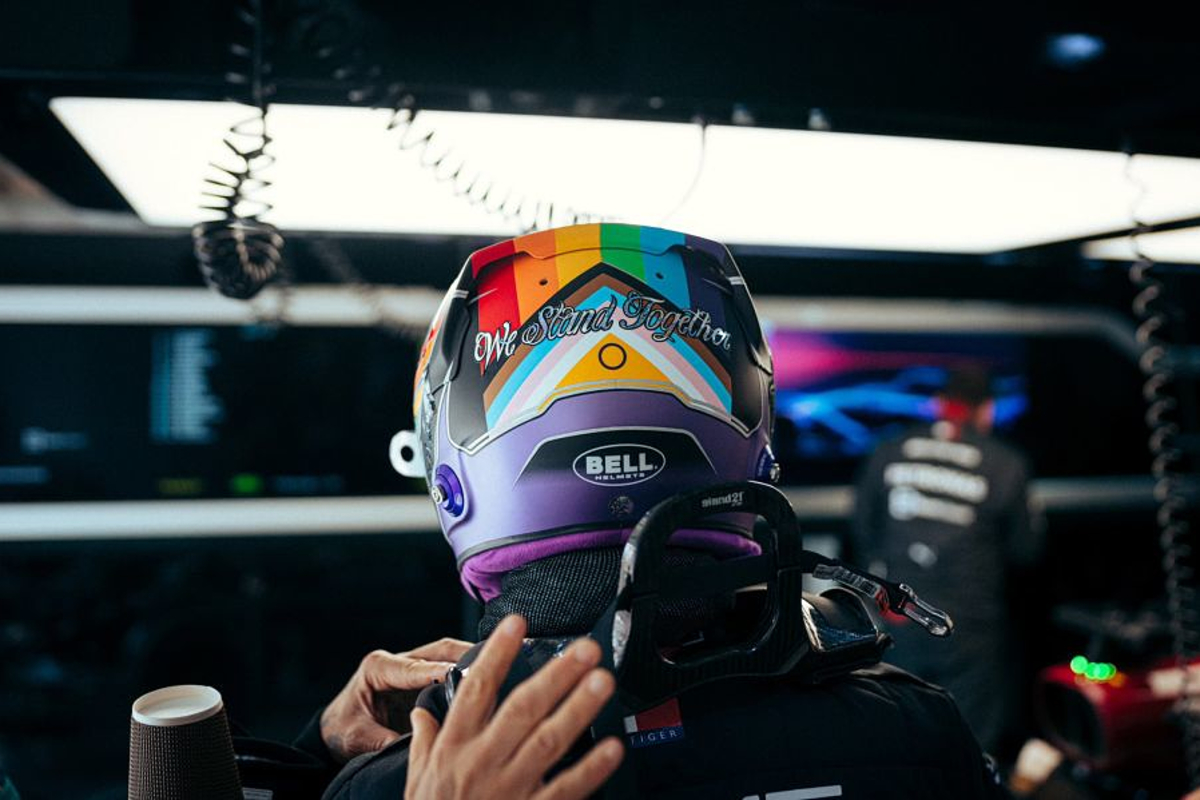 Hamilton to continue to run LGBTQ+ helmet in Saudi Arabia
Hamilton to continue to run LGBTQ+ helmet in Saudi Arabia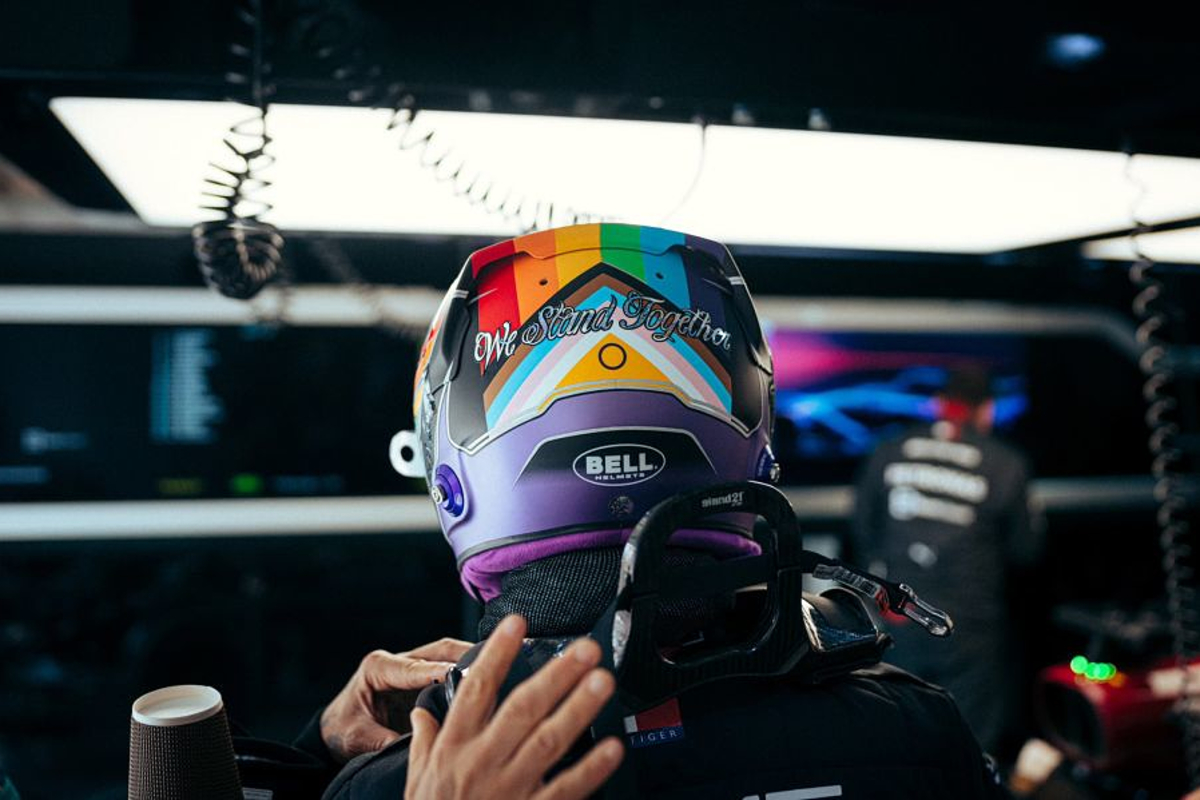 Lewis Hamilton will again run his rainbow helmet in support of the LGBTQ+ community in Saudi Arabia after unveiling the striking design in Qatar.
The seven-time F1 champion has been an advocate for change in recent years, using his platform to promote awareness and highlight civil rights on key issues in today's society.
In Qatar, where homosexuality is illegal, Hamilton opted to change his helmet to one showing solidarity with the gay community, with his now traditional motto of 'Still We Rise' replaced with the words 'We Stand Together'.
For Saudi Arabia, where Sharia law is in effect, it is understood - though not reported - that same-sex sexual conduct is punishable by death or flogging.
Ahead of the conclusion to the season with races in Saudi Arabia and Abu Dhabi, the Mercedes driver said: "I'll be using the same helmet through probably the last two races after this, or at least next week also.
"I am not aware of anyone commenting on it or any negative feedback. On the back, it says 'We Stand Together' and 'Love Is Love'. It's important for me to represent that community."
Assessing the situation in Qatar, and calling on people to contact him, Hamilton added: "As I know there are several situations which aren't perfect and need to be highlighted.
"I hope that someone reaches out. I would love to know what is happening and what they're doing to help support that community more, the LGBTQ+ community. I wait to hear."