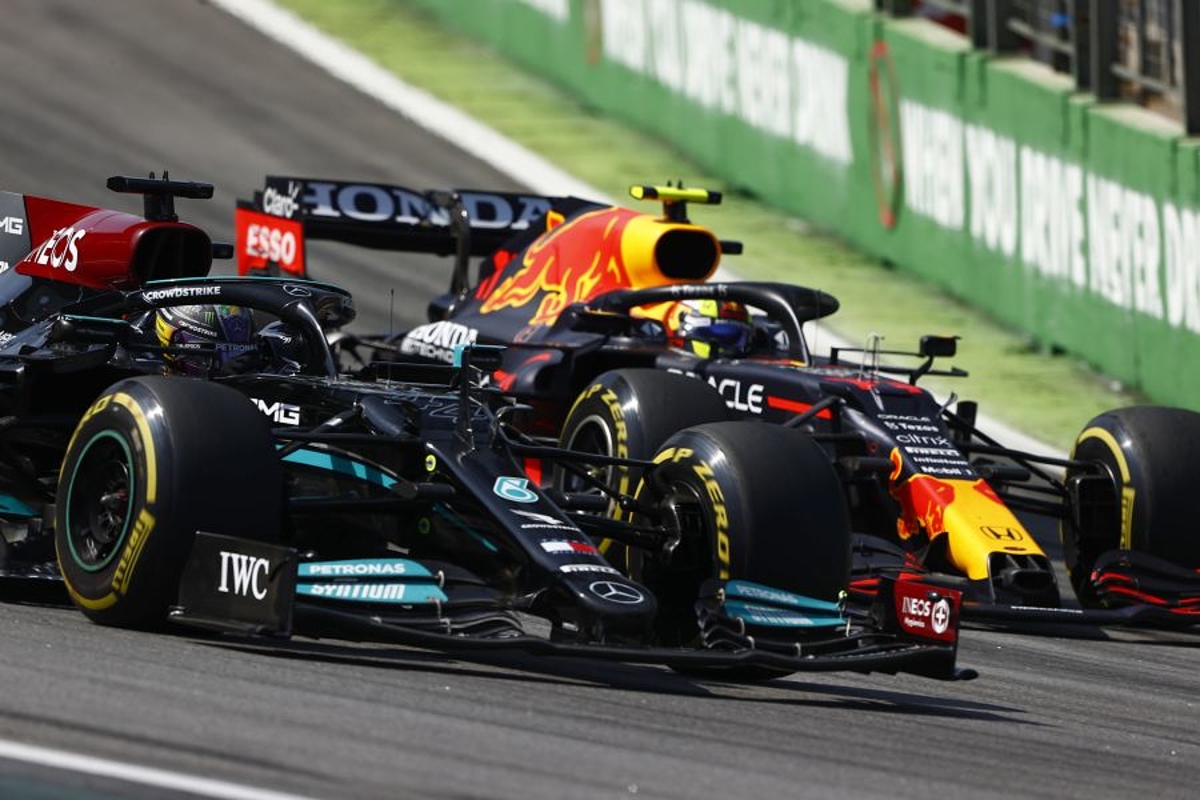 Hamilton "on another planet" with São Paulo speed - Perez
Hamilton "on another planet" with São Paulo speed - Perez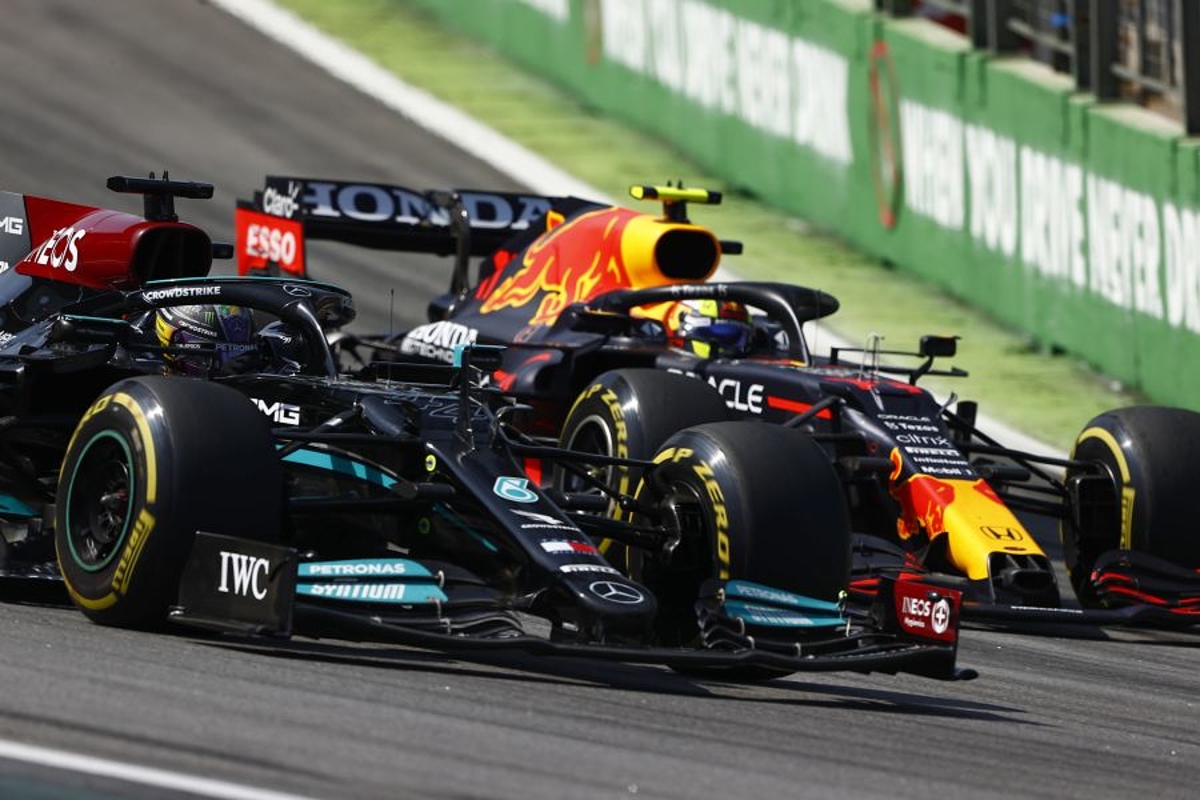 Sergio Perez has described Lewis Hamilton as being "on another planet" after his astonishing win in the São Paulo Grand Prix.
Hamilton recovered from a net 25-place grid penalty across the combined 91 laps of the sprint and grand prix upon F1's return to Brazil after an enforced break last year.
The straight-line pace advantage enjoyed by Mercedes and Hamilton was incredible, with the seven-time champion assisted by a new ICE fitted to his W12 that incurred five places of his penalty.
In the sprint, Hamilton used the weapon, particularly potent with DRS, to climb from P20 to P5, before monstering the field from P10 on Sunday to win by a comfortable margin of over 10 seconds.
During Hamilton's charge, Perez was at least able to put up a fight and even get back past the Briton early on but in the end, the Mexican was powerless to resist.
"It was really important to try to keep him there otherwise he was going to put the pressure onto Max straight away," said Perez of his early fight with Hamilton.
"I mean, it was impressive the straight-line speed that they have. Most of the time I looked in my mirrors and he was so far away but then I looked at the end of the straight and he was right next to me.
"So it was a bit crazy but he was just on another planet."
Perez podium streak at an end
After enduring a tough start to life at Red Bull, Perez has been on a hot run of form of late by taking three consecutive podiums prior to the São Paulo GP.
The record, a personal best for the Mexican, came to an end in Brazil after a brief virtual safety car period allowed Valtteri Bottas to pit and jump him.
"We were extremely unlucky," reflected Perez. "There was nothing we could have done differently.
"With the virtual safety car there, we just got very unlucky and unfortunately, that helped Mercedes and Bottas to do the undercut on us."
Lapping fourth and with no chance of retaking Bottas, Perez stopped late on to secure the fastest lap point away from Mercedes to limit the damage in the constructors' championship with the margin now at 11 points.
He assessed: "That's a good point. I think we did the best we possibly could but it's a bit of a shame. We should have finished ahead of Bottas."