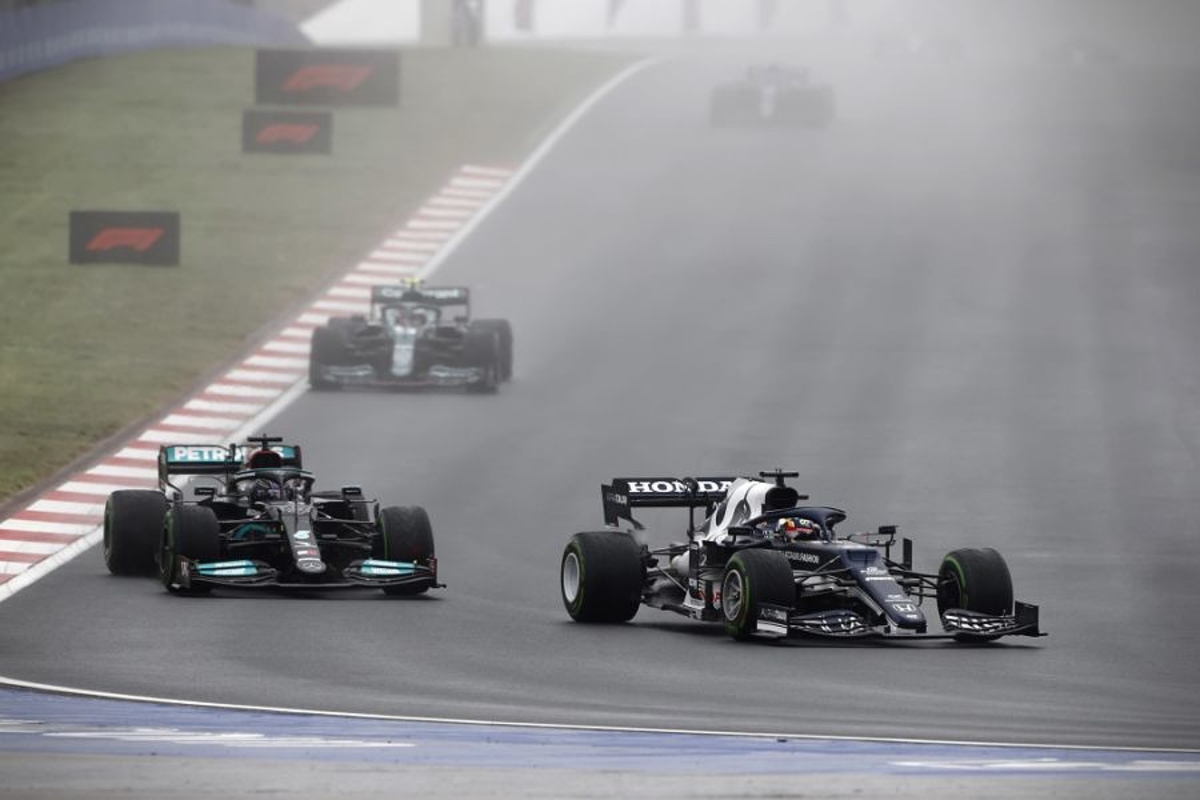 Hamilton cautious of drivers 'not fighting for the same prize'
Hamilton cautious of drivers 'not fighting for the same prize'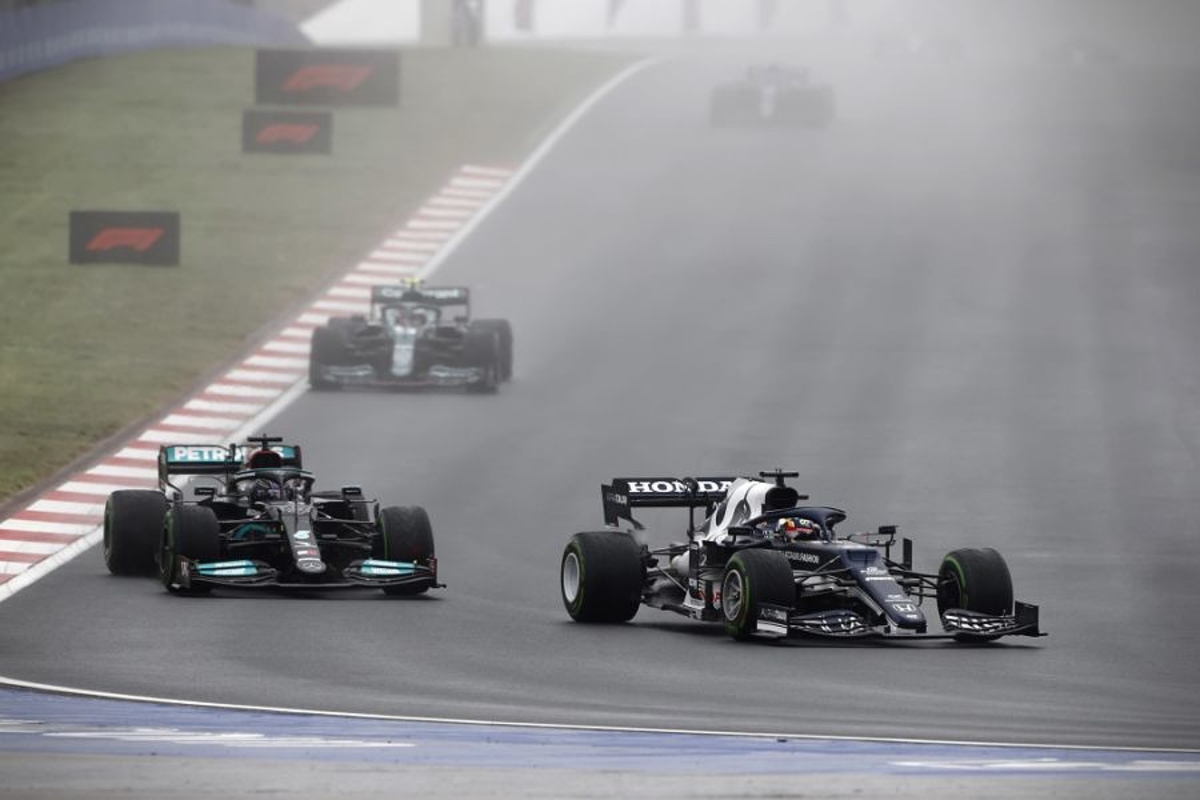 Lewis Hamilton has conceded to taking extra caution when attempting to pass his F1 rivals who are "not fighting for the same thing".
After receiving a 10-place grid penalty for taking a fourth engine at the Turkish Grand Prix, Hamilton spent the majority of the race fighting his way through.
In particular, in the early stages around the damp Istanbul Park track, Hamilton found himself battling with rookie AlphaTauri driver Yuki Tsunoda and appeared to struggle to find a way past the Japanese driver.
Later in the race, Hamilton also went wheel to wheel with Red Bull's Sergio Perez who fought fiercely after the seven-time F1 champion had appeared to have made a move stick.
Recognising what is on the line for himself compared to other drivers, Hamilton said: "With everyone that I come across it's trying to find a balance."
Referring to Tsunoda, in particular, Hamilton added: "There was a point that I just couldn't get close enough with him [Tsunoda] at one stage and then obviously I did.
"But [I am] having to give everyone a lot of space, a lot of room, just because they're not fighting for the same thing that I'm fighting for.
"So I try to be respectful, give a lot of space and so far, I've kept out of trouble."
Hamilton describes Istanbul Park as "a very, very unusual circuit"
When F1 returned to Turkey in 2020, the freshly laid Tarmac offered minimal grip as even dry conditions provided levels similar to a wet surface.
With the circuit water blasted ahead of this year's event to improve grip, lap times improved by 10 seconds.
Once it was wet, though, it failed to dry sufficiently and resulted in drivers running on intermediate tyres that more resembled slicks by the end of a stint.
"We were having a debate at the beginning of the race," said Hamilton. "Some members of the team thought it would dry in 10 laps.
"I thought it might be by lap 30 but I remember getting to lap 30 and it was still very slippery and very greasy so I don't know why but it's a very, very unusual circuit.
"But the track grip was really good all weekend in general."