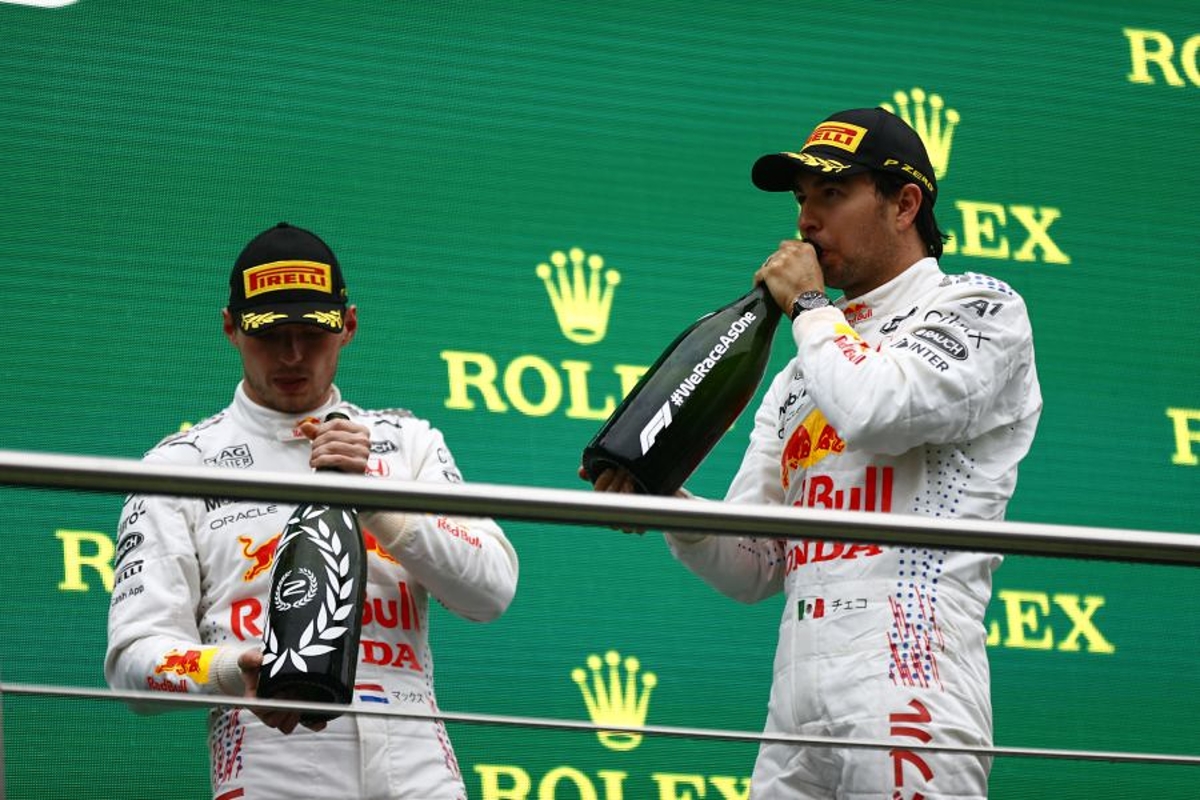 Perez podium a "great shot of confidence" for Red Bull title tussle - Horner
Perez podium a "great shot of confidence" for Red Bull title tussle - Horner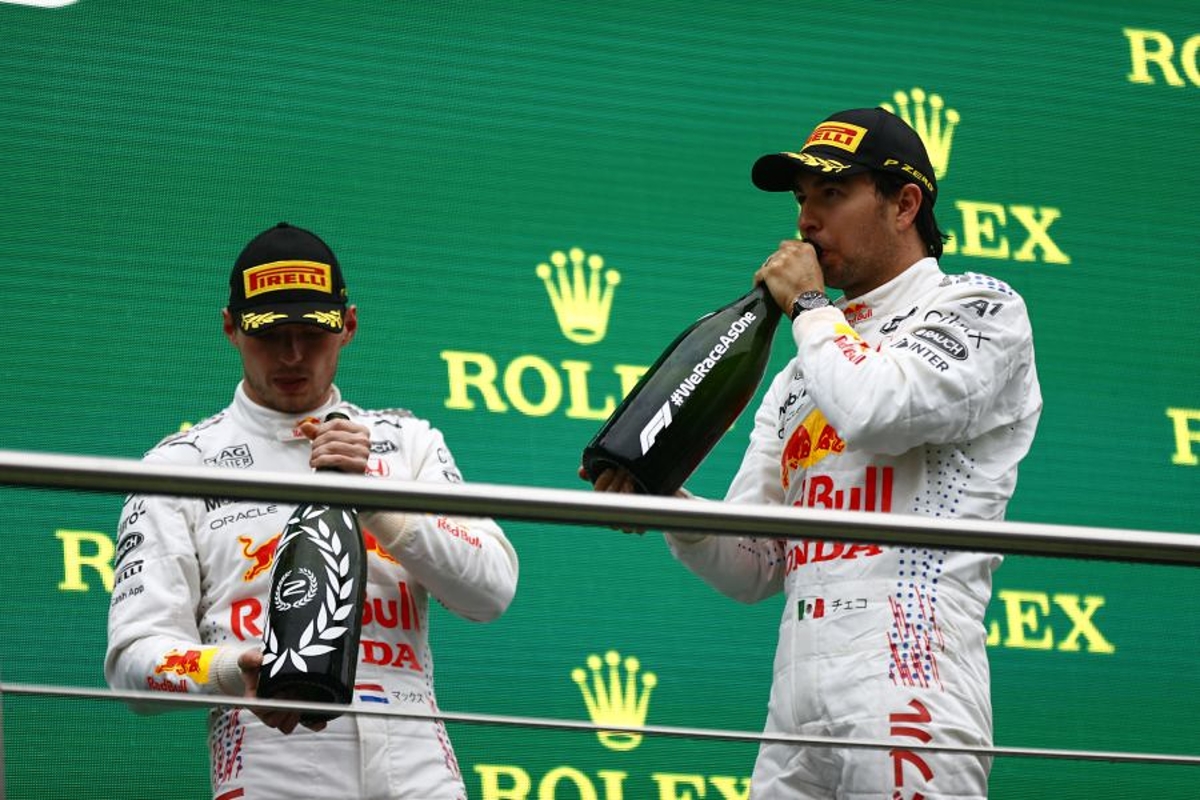 Red Bull team principal Christian Horner has labelled Sergio Perez's podium at the Turkish Grand Prix as a "great shot of confidence" for the Mexican driver.
Perez has shown indifferent form all season long, with struggles in qualifying often offset by strong race performances.
When a full weekend has been put together, positive results have followed, such as a win in Azerbaijan - even if inherited by team-mate Max Verstappen's late tyre failure - and a podium in France.
Yet Perez had failed to return to the podium until last weekend's Turkish Grand Prix where he put up a superb defence in wheel-to-wheel combat with Lewis Hamilton on his way to third.
With Hamilton and Verstappen virtually neck and neck in the championship battle, the constructors' title will almost certainly come down to either Perez or Valtteri Bottas' points haul, with Horner valuing the significance of his driver's performance in Turkey.
Asked if he had managed to bribe Perez with Tequila, Horner joked: "Well, I don't know if there was any tequila with the Red Bull in the drinks bottle but his defence with Lewis was exactly what we would expect and he very much deserved to be on the podium.
"He had good pace in the race, managed the tyres well so very pleased with his performance.
"I think he has had a bit of bad luck in recent races. Monza, he should have been on the podium, he paid the penalty for track limits there.
"Sochi, he should have been on the podium again there and elected to stay out one extra lap and that was expensive.
"So it had been coming for a little while and this is a great shot of confidence for him as we are now approaching the very important part of the championship."