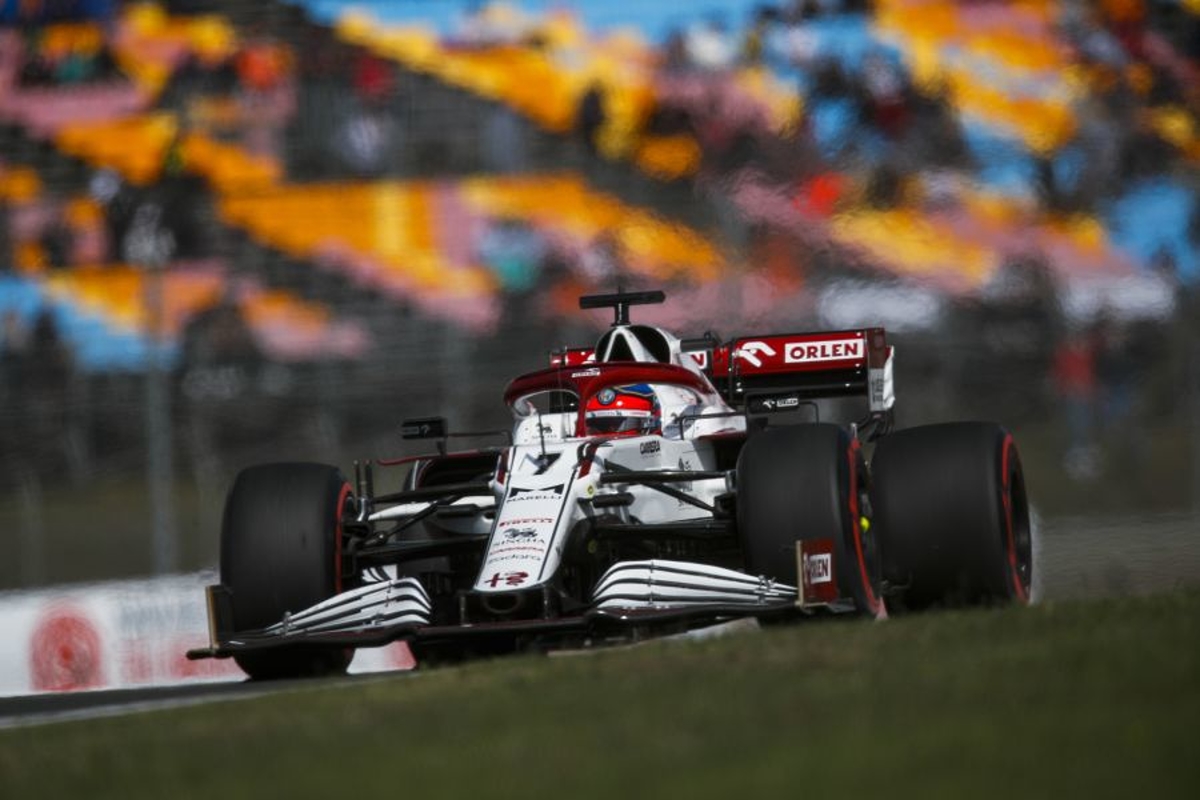 Raikkonen launches into expletive-fuelled tirade against Alfa Romeo after drinks leak
Raikkonen launches into expletive-fuelled tirade against Alfa Romeo after drinks leak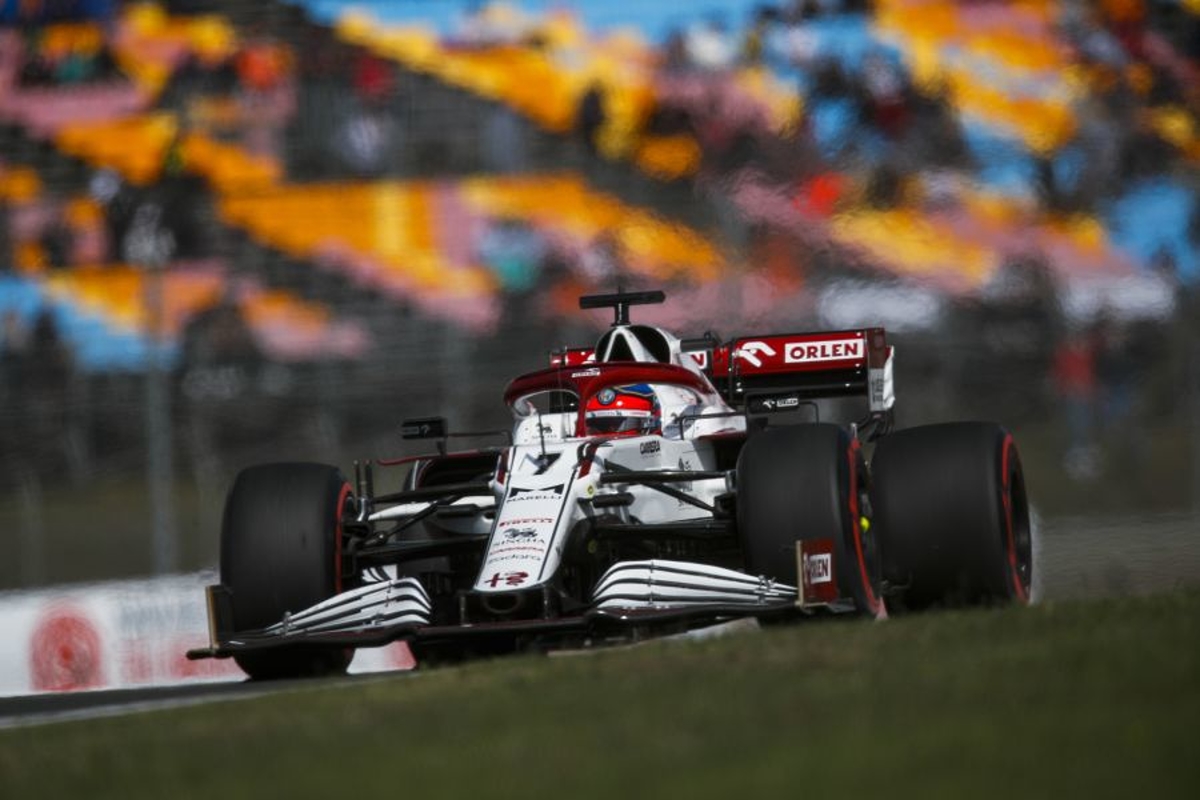 Kimi Raikkonen launched into an expletive-fuelled rant against his Alfa Romeo team after his drinks bottle failed during practice for the Turkish Grand Prix.
The Finn was confined to the garage whilst his mechanics investigated the issue which has cropped up on numerous occasions this season, including for the entire Monaco Grand Prix.
As Raikkonen was completing an in-lap, he called on the radio to explain the footwell area of his cockpit was wet due to a leak in the drinks system, sparking a furious exchange of words with race engineer Julien Simon-Chautemps.
"Yeah, I have water running in my f***ing boot because your drinking system is leaking like f***," fumed Raikkonen.
"We need to come in to fix this damn thing. My heel rest is so slippery that my legs are not safe. There must be a lot of water because when I am braking I can feel it. It is in my shoes.
"How is it so f***ing difficult to do simple things correct?"
When pointed out the pump was leaking, Raikkonen replied: "Yeah, because I disconnected it.
"It kept leaking in my f***ing helmet, so I disconnect it and now this is like almost like its own, I don't know what the f*** is happening with it.
"The most f***ing simple part in the whole car and we cannot f***ing fix it."
Raikkonen, who will retire from F1 at the end of the season 20 years on from completing his rookie campaign, found little solace on track as he struggled for pace.
The 2007 world champion finished the day 15th fastest, almost four-tenths of a second behind team-mate Antonio Giovinazzi.
Asked if he had found a good balance with the car, Raikkonen replied: "Not really.
"For sure, there is a lot of potential but it looks like with the soft tyres, it is difficult to get the lap time."