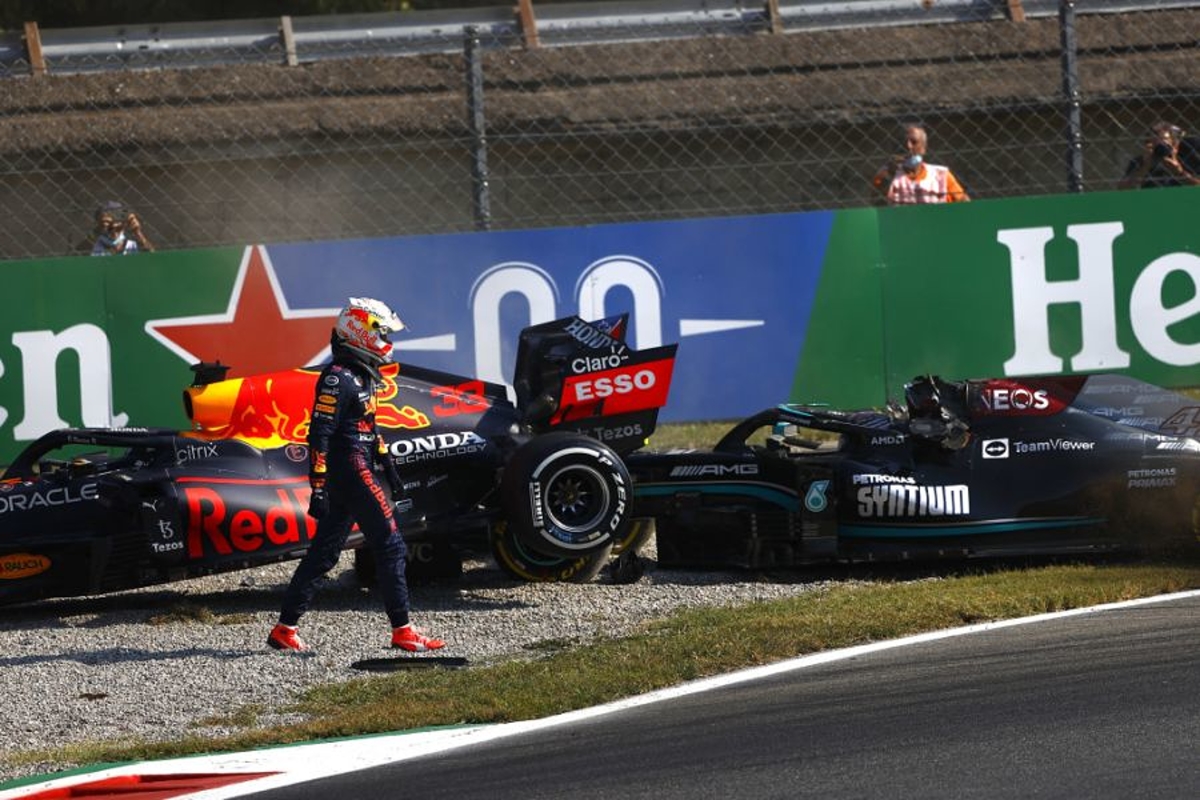 Horner bites back against Wolff's Verstappen "tactical foul" jibe after Hamilton clash
Horner bites back against Wolff's Verstappen "tactical foul" jibe after Hamilton clash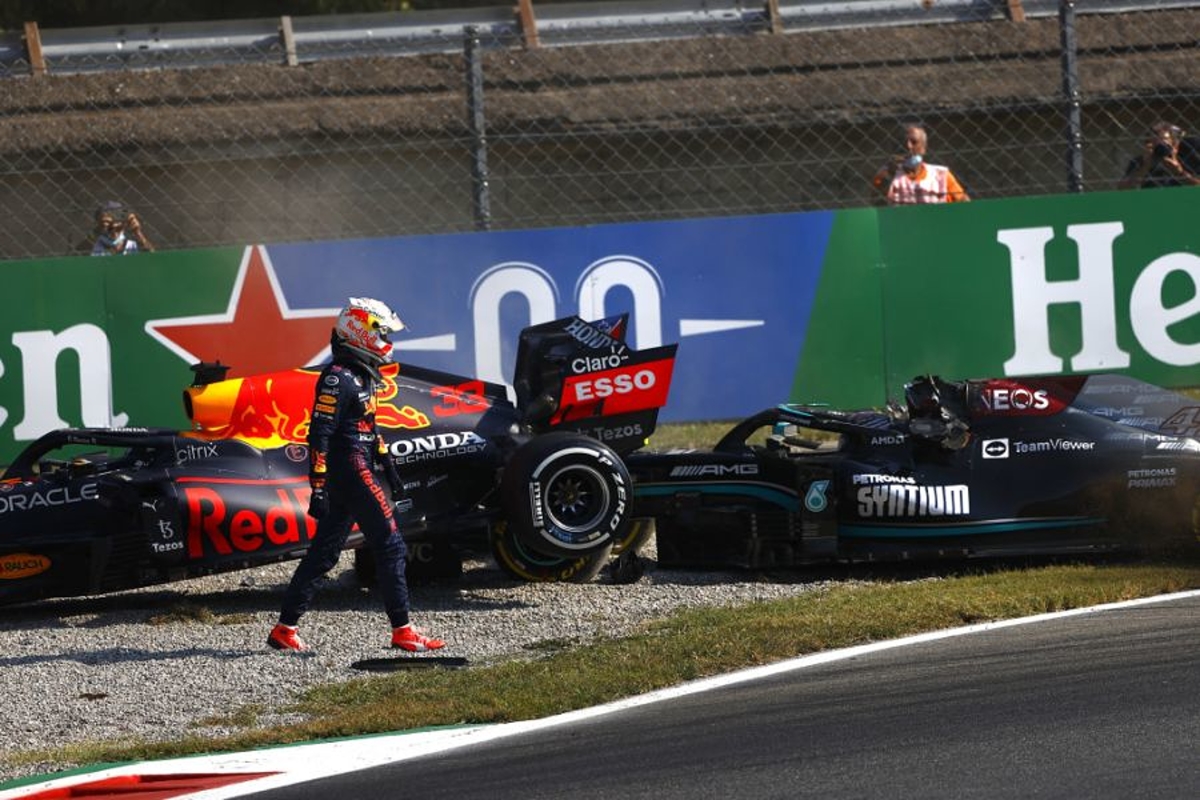 Christian Horner has declared himself "disappointed" with Toto Wolff's suggestion that Max Verstappen and Lewis Hamilton's crash at the Italian Grand Prix was a result of a "tactical foul" by the Dutch driver.
Verstappen looked to overtake Hamilton around the outside of the first chicane at Monza as the Mercedes emerged from the pits.
With the space squeezed into the second apex, the Red Bull hit the sausage kerb on the inside and launched over the top of his championship rival.
The image of the two cars sitting in the gravel will reverberate throughout the rest of the season, with Verstappen retaining a five-point lead in the drivers' standings as a consequence of the clash.
This margin comes despite leaving a circuit expected to be a Mercedes stronghold, leading Wolff to insinuate there was a degree of intent behind the collision.
Horner responded to those comments by talking to Sky Sports F1, and also addressed the life-saving impact of the halo on Hamilton's car.
"That is a very different incident to Silverstone," said Horner, pointing to the previous collision between the drivers. "[Verstappen] earned the right to a bit more space into turn two. Contacts happen.
"I am disappointed Toto would say it is a professional foul. I think it is a racing incident and thankfully no one was injured today.
"He [Verstappen] earned enough to be given a bit more space to work with on the outside.
"You can probably argue both sides. I think if you take a middle ground on it you would say it was a racing incident.
"I genuinely think, you could argue Max should have bailed more to the left, you could argue Lewis should have given him more space so to apportion blame to one side more than the other, in that incident, is very difficult to do."
Further explaining the incident, Horner continued: "We shouldn't have been in that position because we had a poor pit stop.
"Max had the momentum and he had enough space around the outside and Lewis gave him enough room through turn one and then I think Lewis closed him too much into turn two.
"The most important thing is the halo has done its job because it was an awkward accident with him coming down effectively on top of the Mercedes. Thankfully nobody was hurt."