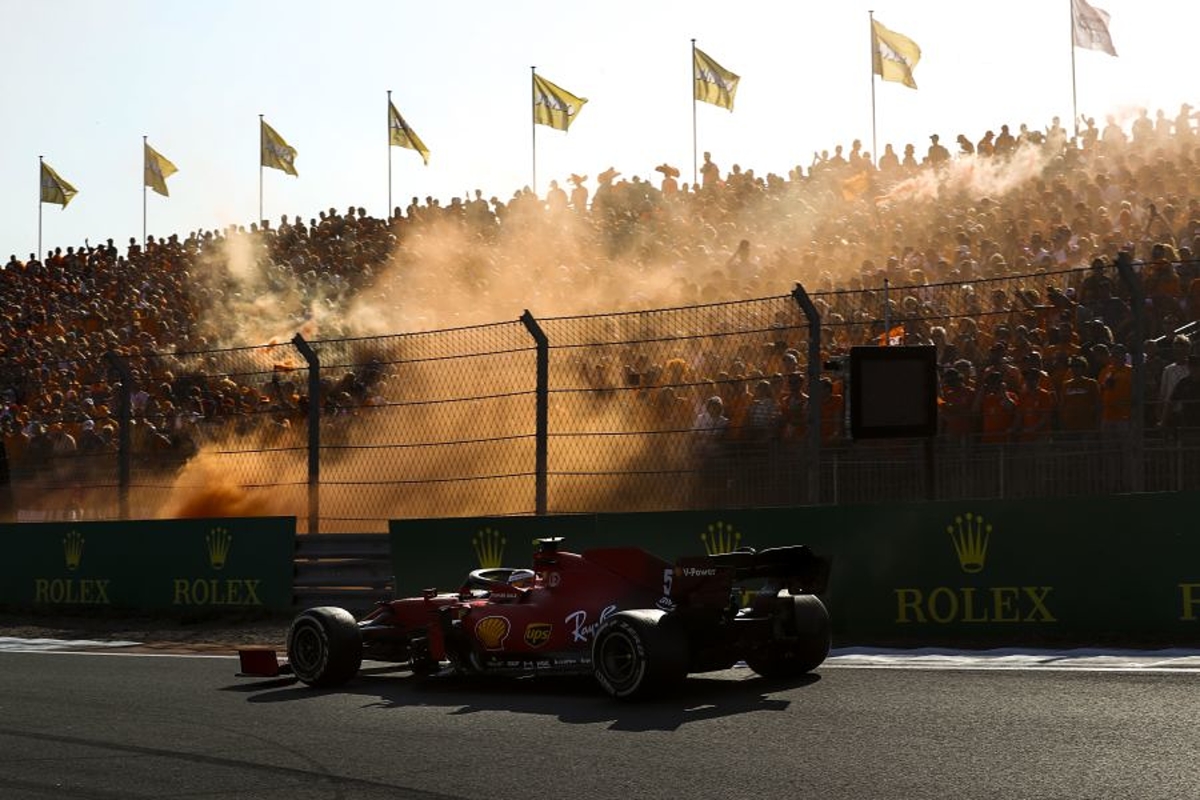 Ferrari hail Dutch GP return a "success" despite "uneventful" race
Ferrari hail Dutch GP return a "success" despite "uneventful" race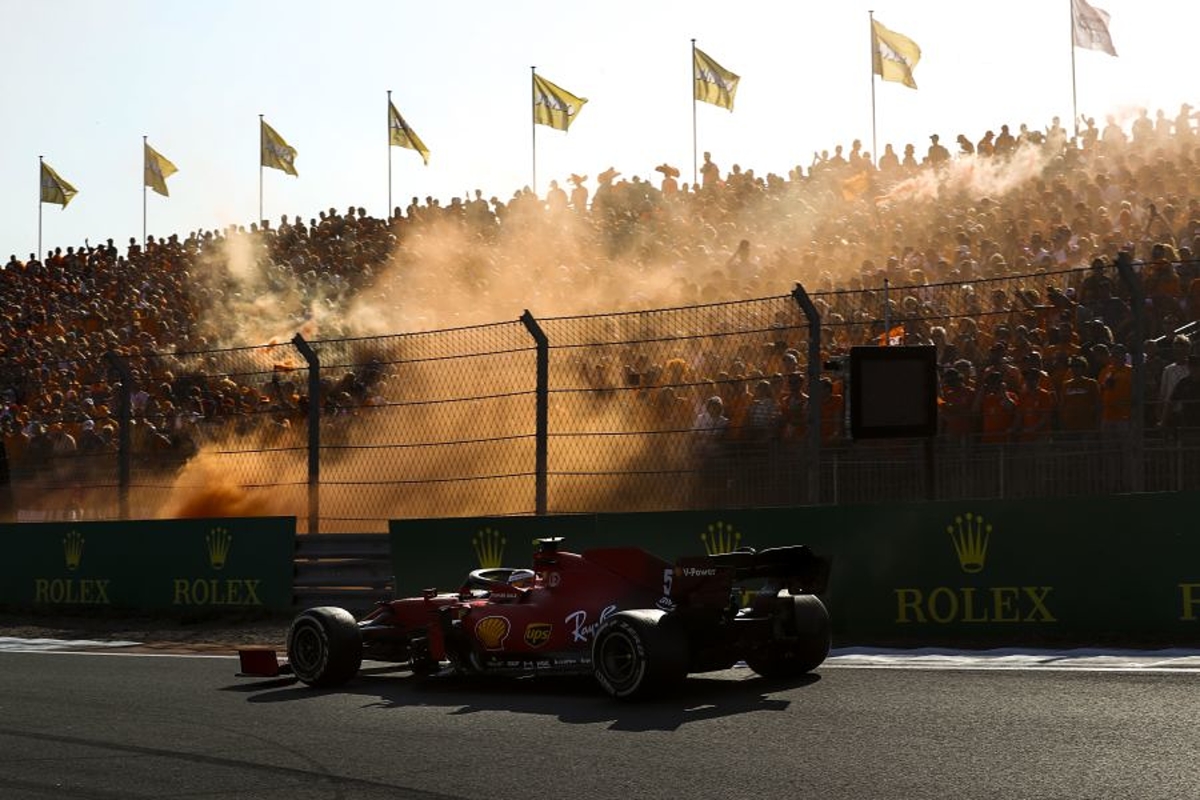 Dutch Grand Prix venue Zandvoort has been given the seal of approval from Ferrari despite the circuit delivering what Carlos Sainz has described as an "uneventful" race upon its return after a 36-year absence.
For Sainz, team-mate Charles Leclerc and team principal Mattia Binotto, the event delivered as a spectacle, while the circuit itself proved captivating for all the drivers.
As predicted, however, due to the nature of the track and its lack of overtaking opportunities, the race failed to match the off-track extravaganza.
"I think the circuit has been a success in general terms," said Sainz.
"For us as drivers, we enjoyed a lot pushing the cars in qualifying and getting to the limit in them. There are a lot of circuits that could learn from the kind of run-off areas that we have here.
"A lot of circuits could also learn from the different style of corners that we have here, more old-school types of corners."
Reflecting on the shortage of overtaking, though, he added: "The track simply lacks a long straight and maybe a couple of corners that are a bit easier to follow the car in front, and then the racing would be much better but you cannot have everything.
"In Monaco, you cannot overtake and it is one of the best weekends of the season.
"For me, Zandvoort has its traits, it is one of the best qualifyings of the season but it is more of an uneventful race.
"It is a track I am willing to do again if it is always going to be this exciting with all of the fans and everything going on."
Dutch GP qualifying "incredible"
Due to the narrow, twisty layout, there were fears of a lack of on-track entertainment in the lead up to the weekend.
Qualifying, however, was expected to be spectacular and in this regard, Leclerc feels it did not disappoint.
"I love the track," said Leclerc. "It is incredible, especially in qualifying to be pushing with cars like this, with the banking and everything. It was very exciting.
"The ambience, the atmosphere was great and to see so many crazy fans in the grandstand was nice.
"Then for the race, it was not the best track to race on. The racing is probably not the easiest to do on a track like this."
Agreeing with the assessments of his two drivers, Binotto added: "There are circuits that are fantastic because of the crowd, others because of the race in a way that you may have more spectacle because of the overtaking.
"In the end, it is good to have a mix of everything. Each of them has their unique way of being so I would certainly be happy coming back to Zandvoort in the future."