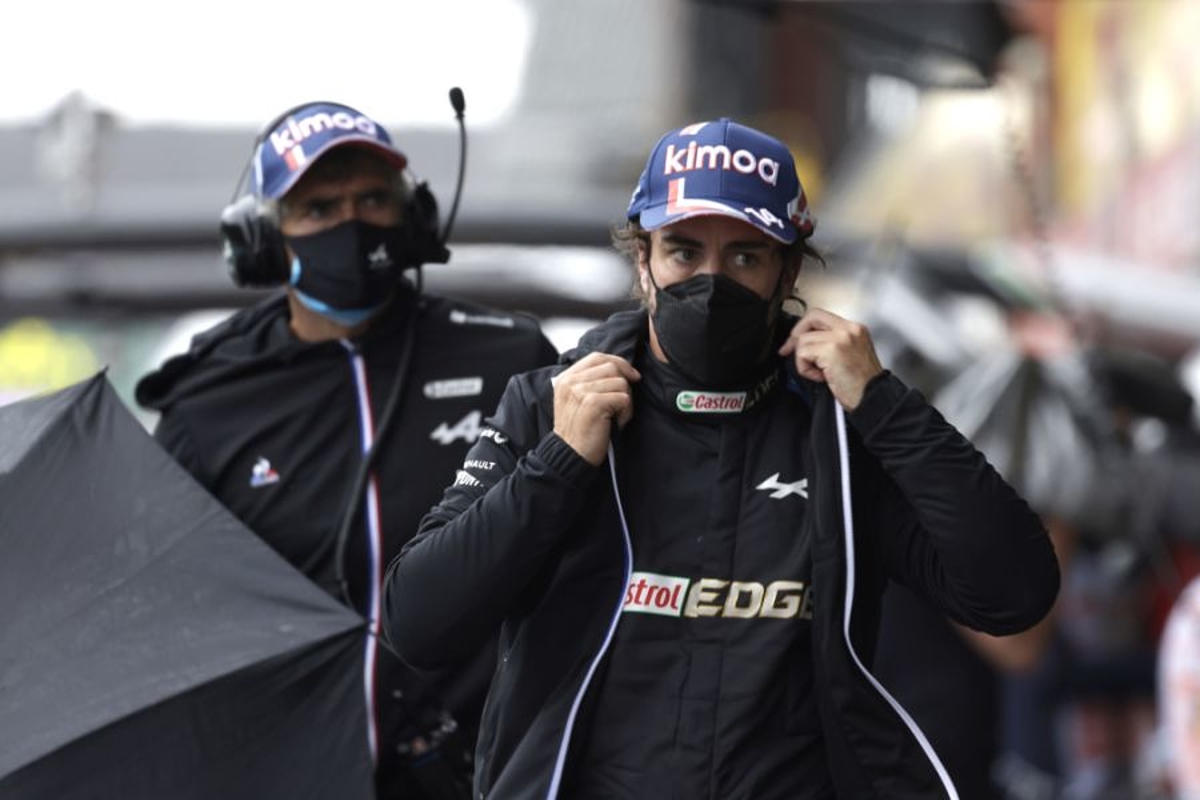 Alonso joins fellow F1 champions Hamilton and Vettel in Belgian GP condemnation
Alonso joins fellow F1 champions Hamilton and Vettel in Belgian GP condemnation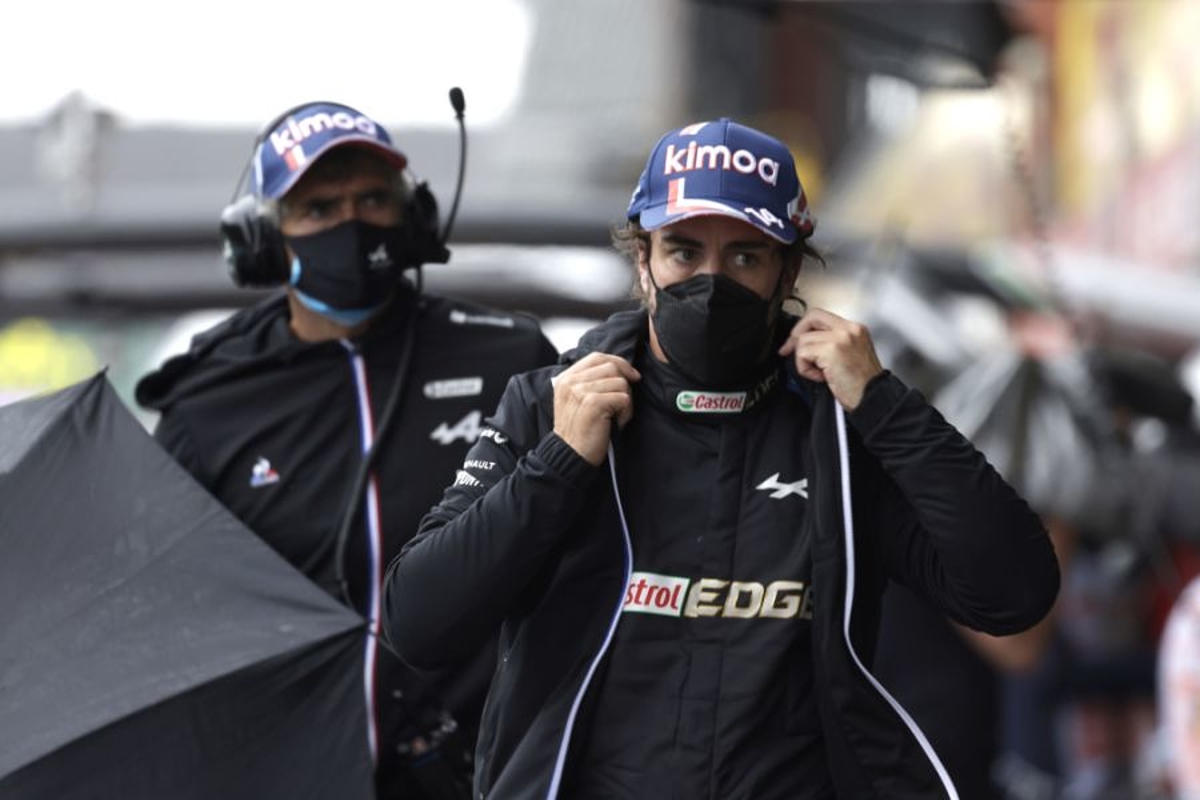 Fernando Alonso has added his voice to those of fellow champions Lewis Hamilton and Sebastian Vettel in questioning the handling of the Belgian Grand Prix washout by labelling the decision to distribute points as "shocking".
After Sergio Perez's pre-race off, Alonso was promoted to 11th but was denied an opportunity to progress into a points-paying position by the lack of green-flag racing.
The event was eventually called off nearly four hours after the scheduled start time, with half points awarded after two 'racing' laps were completed, albeit behind the safety car.
With Hamilton describing the events that unfolded "a farce" and Vettel slating the awarding of half points "a joke", Alpine driver Alonso said: "I agree with the decision [not to race].
"The only thing that I don't agree with is why they did two laps and give the points because we didn't race and we didn't have the chance to score points.
"I am P11. I didn't have any green-light laps to score a point and we didn't score so that is shocking but it is their decision.
"There was no way we could race, as we showed. It was only a red-flag situation or a behind-the-safety-car situation as we did.
"So how [can] you can give points for a non-race?"
Alonso "the first idiot"
Alonso's comments also echo those made by other prominent voices in the paddock, with McLaren Racing CEO Zak Brown and Alfa Romeo supporting the criticisms made by the drivers.
The two-time champion feels hat for the top-10 drivers ahead of him, Christmas arrived four months early.
"I'm P11," added Alonso. "I'm the first idiot in a way because I was not allowed to fight for points but they gave the points. "It makes no sense and for many people, it was an early Christmas because there were some gifts given."