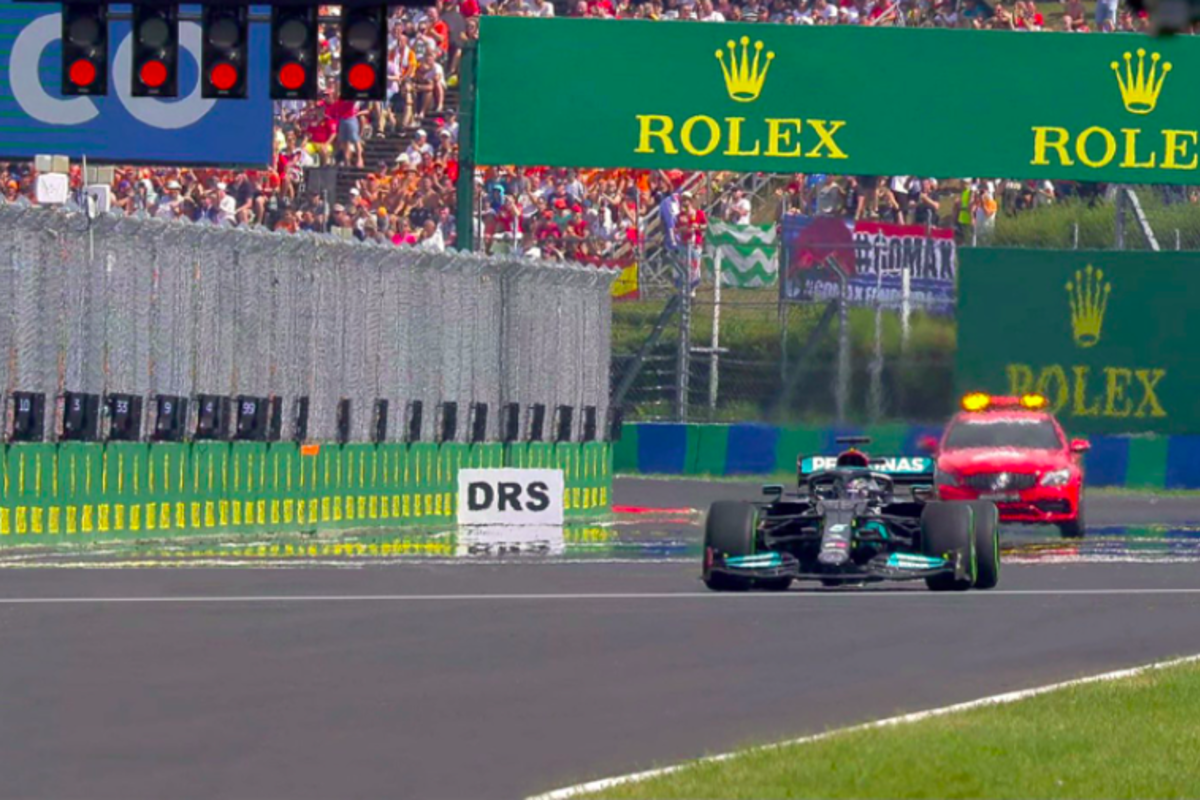 Mercedes clarify stance on Hamilton strategy mistake
Mercedes clarify stance on Hamilton strategy mistake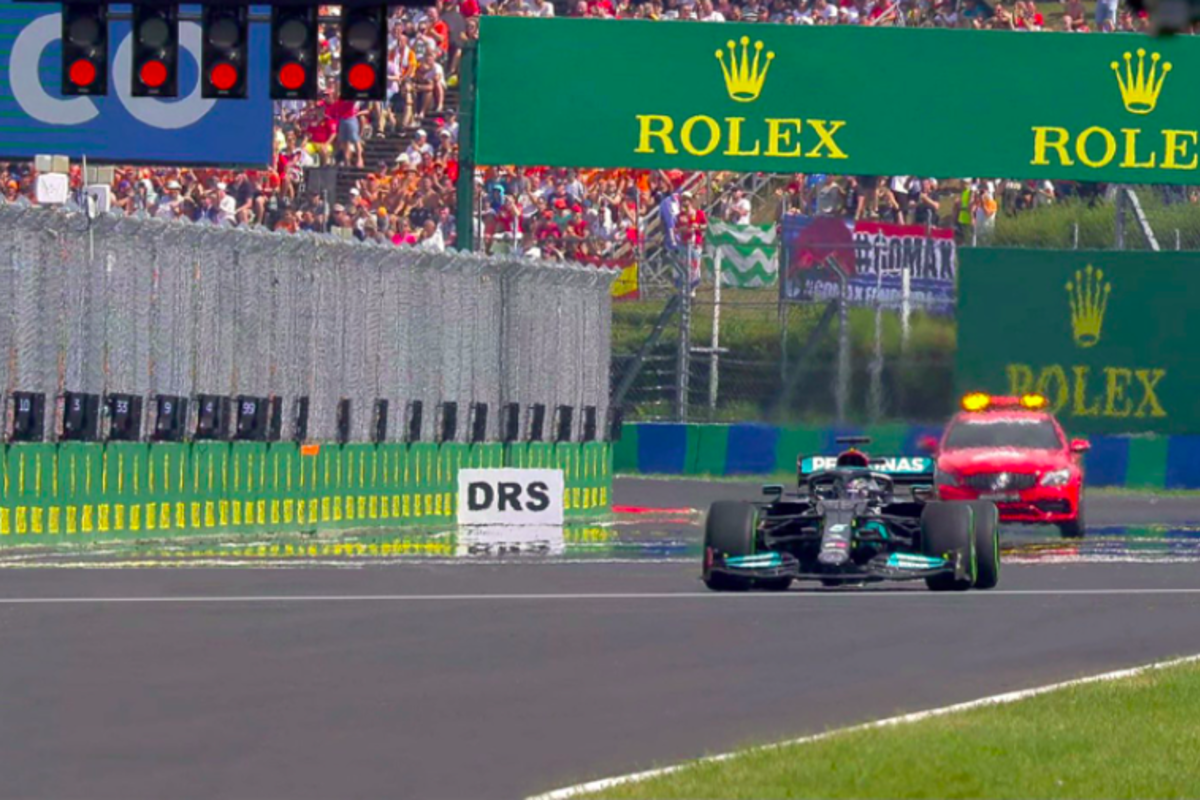 Mercedes trackside engineering director Andrew Shovlin has conceded the F1 team was wrong to leave intermediate tyres on Lewis Hamilton's W12 at the Hungarian Grand Prix restart.
After the lap-one incident caused by Hamilton's team-mate Valtteri Bottas left multiple cars stranded and debris scattered across the track, the seven-time champion looked on course for victory as rival Max Verstappen had also sustained heavy damage.
As the track dried during the subsequent red-flag period, the field left the pit lane ahead of the standing restart on intermediates, but every driver other than Hamilton then returned to the pits to fit slicks.
That left Hamilton the sole driver on the grid for the restart and ensured he would drop to the rear of the field when he eventually made his switch to the medium tyres.
Team principal Toto Wolff insisted remaining on inters for the start was "100 per cent" the right decision but Shovlin has now clarified the decision-making process.
"When we left the pit lane, at that point we were talking about do we go on slicks because we could see it was drying out and that is really the decision that we got wrong," said Shovlin.
"The mindset though, given the situation in the race there and with our competitors, was one of not making a mistake by slipping off or getting tangled in an accident so we decided to be cautious and go on the inter.
"It was very surprising to see the entire field on the inter and then it was more surprising to see the entire field peel off behind us.
"But when you are the first garage, you have got the disadvantage that as you come in and do your stop, you have then got a train of cars following you in who have all got pit boxes further down the pit lane and then you have got to try and find a gap you can launch into."
Mercedes "got it wrong together"
Referencing a pit-lane collision between Kimi Raikkonen and Nikita Mazepin amidst the commotion, Shovlin added: "You saw there were a few incidents where people were crashing in the pit lane.
"Looking at it and knowing there was no way Lewis could ever build a five-second gap on a formation lap because everyone is trying to bunch up and get in, we think we would have been in best case P6 on the road, worst case P10.
"But it would have still been messy or risky which is why we go back to the real mistake was we should have rolled out of the pit lane on drys, as should everyone because then you don't need to make the stop."
Wolff has previously explained the team mentality that accountability is important without singling any party out for criticism or blame and attributing this philosophy to the team's stunning run of title victories.
Shovlin confirmed this stance after Sunday's race, stating: "It was unfortunate and we had an easy opportunity to win the race which we failed to take.
"But we were all in agreement that we got it wrong together so no one is being blamed for it but it is one of those lessons you learn from and in this industry, you try not to make the same mistake twice."