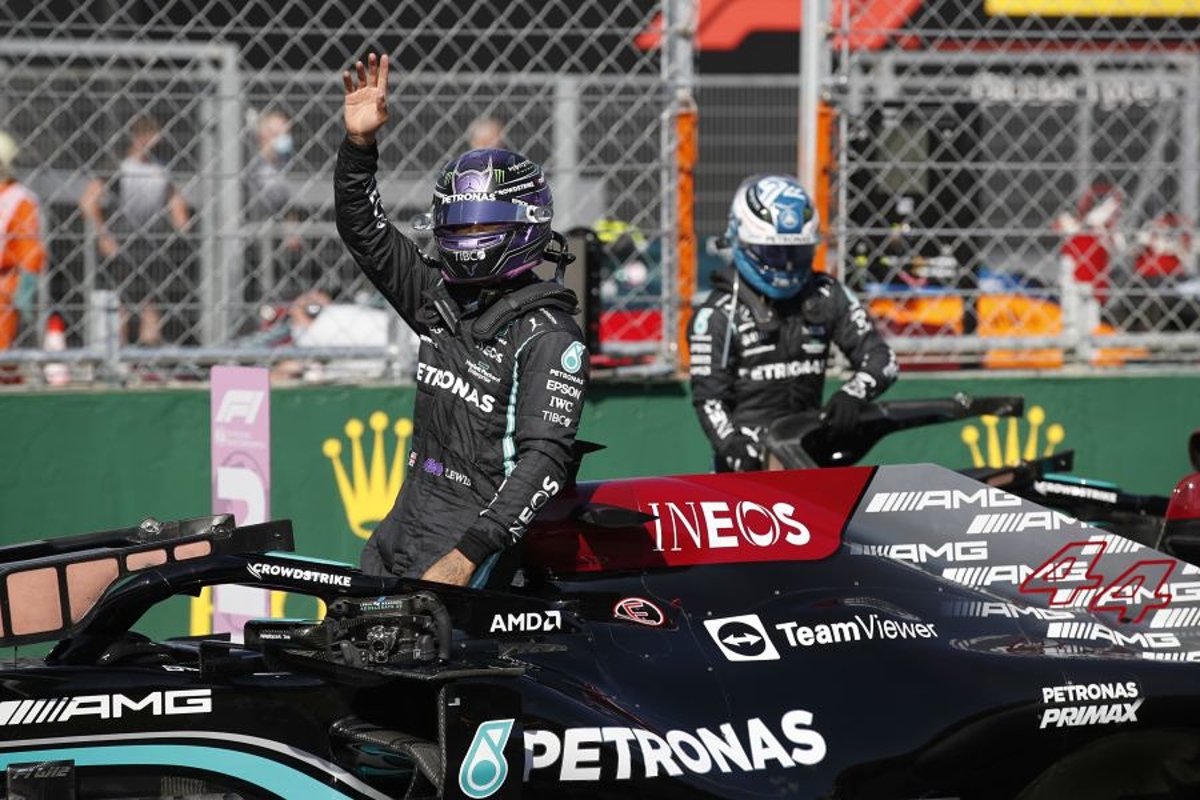 Hamilton counters critics of alleged gamesmanship tactics
Hamilton counters critics of alleged gamesmanship tactics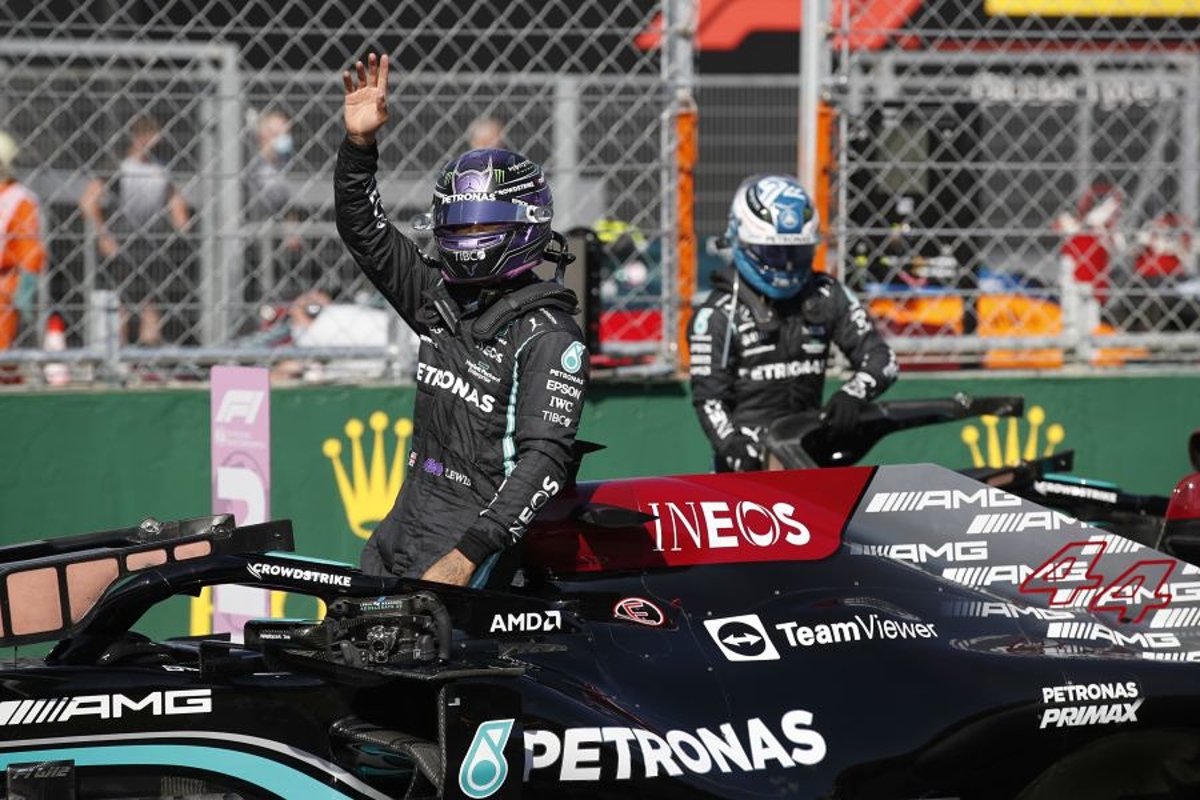 Lewis Hamilton has rounded on his critics who suggested his delaying tactics at the end of qualifying for the Hungarian Grand Prix were done on purpose.
Hamilton will start the race at the Hungaroring from the 101st pole position of his F1 career ahead of Mercedes team-mate Valtteri Bottas and title rival Max Verstappen.
But Hamilton again finds himself in the spotlight for a slow out lap ahead of his final run in Q3 that backed up Red Bull duo Verstappen and Sergio Perez behind him.
That was caused by the slow nature of the cars ahead of him, and with the seven-time champion eager to create a gap between himself and Bottas in front.
Red Bull team principal Christian Horner later accused Hamilton of "gamesmanship", although making clear the British driver had every right to play that card given his stellar first lap that ultimately secured pole.
Former F1 driver Romain Grosjean, however, took to Twitter and said: "If that was made on purpose, it's not pretty."
Asked about Horner and Grosjean's remarks, and whether his tactics were done on purpose, Hamilton replied: "It's so silly.
"Everyone was going slow. Did you not watch everyone else? I don't understand.
"Do you think I could have gone quicker and just been closer to Valtteri? Everyone was doing a slow out lap. It was no different really to any other lap.
"Of course, each time we're going out we're trying to prepare the tyres and keep them cooler because they get so hot throughout the lap.
"I wasn't playing any tactics. I don't need to play any tactics man. I know what I'm doing in the car. I'm fast enough. I don't need to add tactics.
"And for those that are making the comments, they clearly don't know anything about the job we are doing here, which is probably why they're not driving now."
Further explaining his actions, Hamilton added: "We were one of the last cars out. I knew whoever was ahead of Valtteri would all bunch up towards the end of the lap so I tried to make as big a gap as possible.
"Even with that at the end of the lap we had to back off and wait for everyone to get going.
"I was just trying to make sure I had the best gap ahead of me, but ultimately, none of us probably had the best tyre prep for that lap because everyone was going slow."