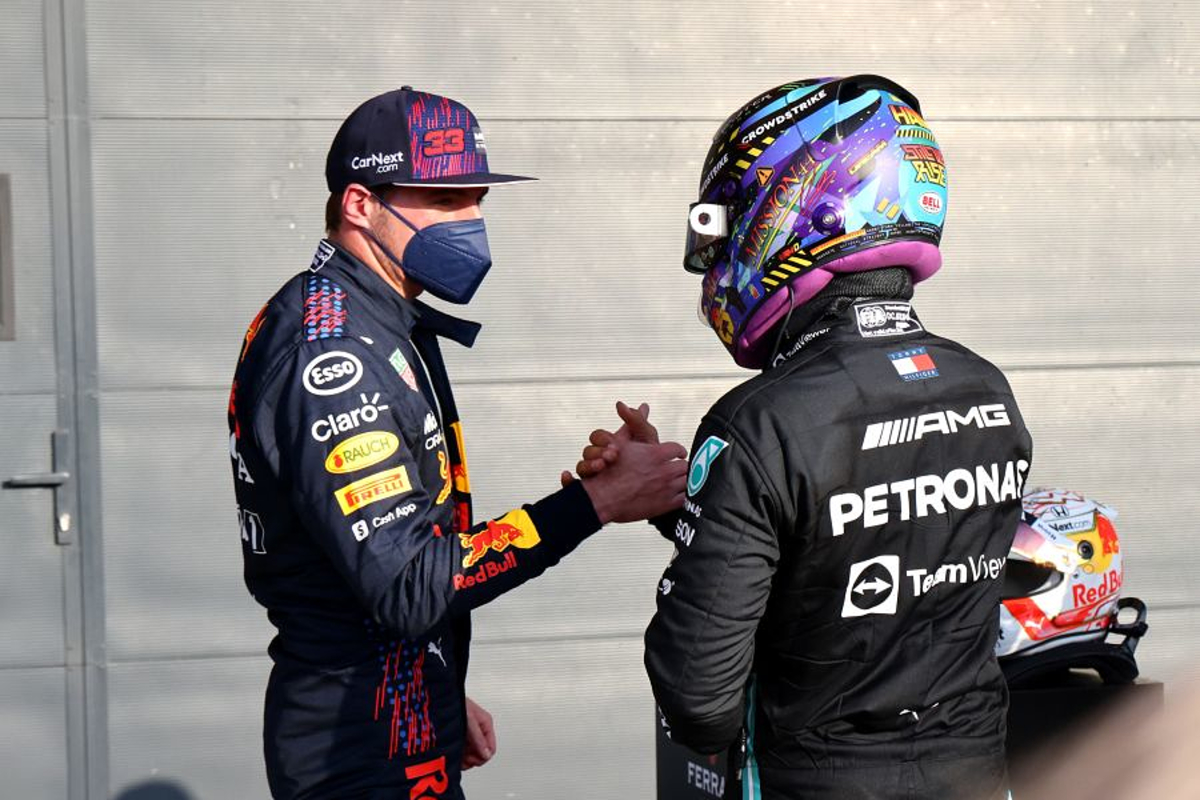 Hamilton suggests Verstappen respect "not reciprocated"
Hamilton suggests Verstappen respect "not reciprocated"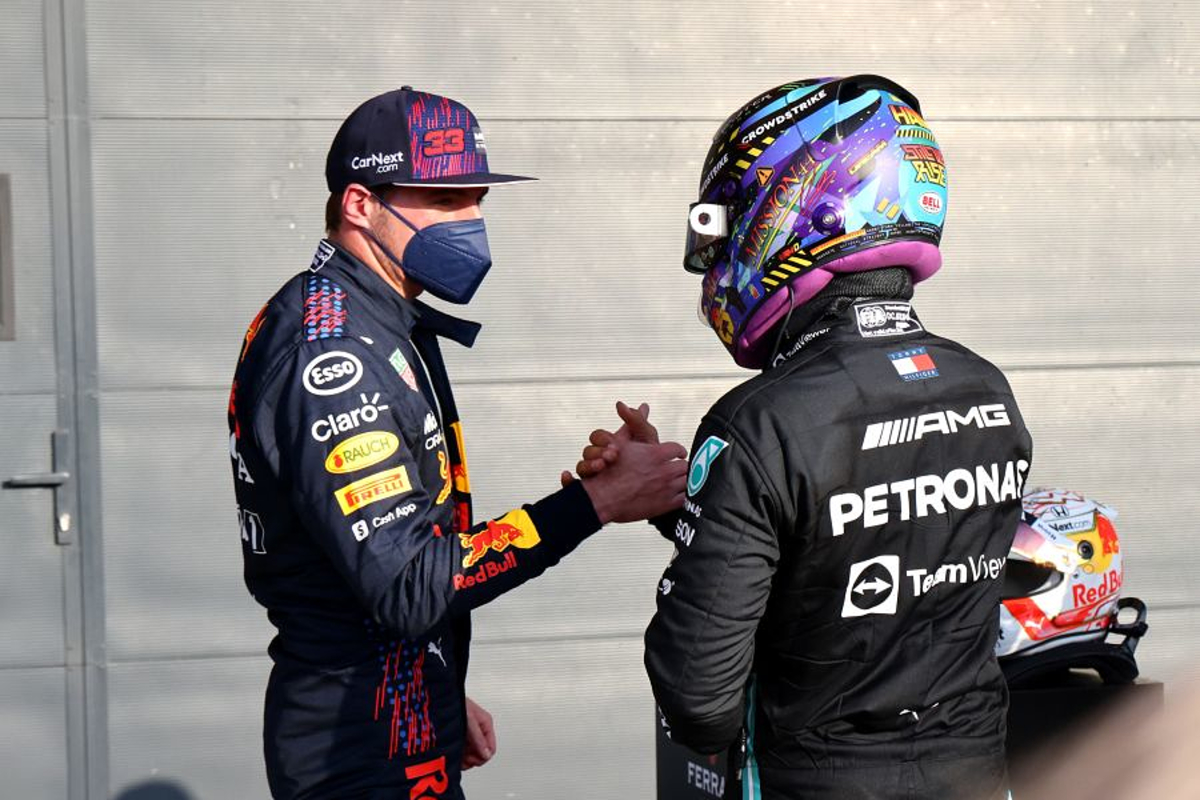 Lewis Hamilton has suggested respect towards F1 title rival Max Verstappen is not being "reciprocated" after the Red Bull driver's latest tirade against Mercedes.
The rivalry between the pair rose to a head at Silverstone last time out when they collided on the first lap.
Although hit by a 10-second penalty, Hamilton fought back to secure the victory with Verstappen infuriated by the "disrespectful and unsportsmanlike" celebrations of Mercedes as he sat in hospital after the 51g impact.
Despite revealing the he and the seven-time champion had spoken ahead of this weekend's Hungarian Grand Prix, Verstappen continued to insist the wild podium celebrations "shows how [Mercedes] really are".
Asked for a response to Verstappen's comments, Hamilton replied: "There's not a huge amount to add really.
"As I said at the last race, I really was not aware that... I saw on the screen he had gotten out of the car and looked ok and was told he was fine, so I wasn't aware until the media press pens afterwards that he had visited the hospital.
"None of us ever want to see another driver injured or in harm's way or put a driver in harm's way, but our focus is solely on this weekend.
"I did give Max a call after the race to check he feels ok and let him know the respect is still there, but obviously, it is perhaps not reciprocated but that's ok."
Hamilton "not going to hide my emotions"
The emotional value of his eighth British Grand Prix victory was no doubt heightened by the streak of five consecutive Red Bull wins being broken in front of the home crowd.
Continuing, Hamilton insisted "I don't believe our behaviour was disrespectful.
"As I said, it is one thing knowing and celebrating what happened and it is another thing not knowing and celebrating. Obviously, I wasn't aware.
"It was my home grand prix and we worked incredibly hard for god knows how long to get a result like that but what a monumental moment it was for us to experience the home crowd being there for the first time since... obviously last year it was missed.
"Emotions were running high and it wasn't an intentional celebration, it was just the joy of seeing so many people celebrating and being together, it was a natural emotion.
"I am not going to hide my emotions. It was an amazing feeling to see so many people."