Sergio Perez has revealed there was a crucial, unseen element that helped underpin his maiden victory with Red Bull in Azerbaijan.
For once, teamwork played a key role, which is something that hasn't generally been associated with Red Bull over the years.
Whether it be the tetchy relationship between Sebastian Vettel and Mark Webber in the early 2010s or the turbulent ending to the Max Verstappen and Daniel Ricciardo pairing, the situation has often been fractious.
In fact, with the demise of Pierre Gasly and Alex Albon, accusations from the outside have suggested that Red Bull only cares about the Dutchman and that he was also a team-mate who was hard to work with.
Yet Sergio Perez is seemingly dispelling the myth, settling in nicely. Although results have been mixed across his six races, the harmony in the team was on show for all to see after the Mexican's win in Azerbaijan.
"We have got a pretty good team," said Perez. "What Max did was great to see. He really deserved the win, he did everything perfectly and was very unlucky so it was really his win."
But Perez singled out Albon for special praise. So why has Albon been so influential?
How Perez has been helped by Albon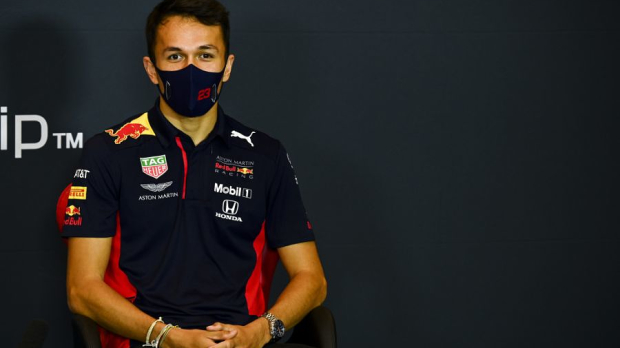 It would have been so easy for an already dejected-looking driver to sit back after being demoted and fold within themselves with a team that has given you your big shot and then taken it away.
Not Alex Albon though. Oh no, Albon fronted up straight away and got down to work in his test and reserve role with Red Bull, and has been assisting where he can.
But to specifically target the man who has replaced you, to give them pointers shows the mark of a character who, no doubt, has learned plenty from his time at Red Bull.
"Alex is putting so much work into the simulator with the engineers," Perez explained.
"I remember when I came here, you wouldn't expect him to be so open in a way with me but he explained all these issues he had, how the car works.
"That was very nice to have, from day one, to have from him so I appreciate that and appreciate the work he is putting in weekend after weekend with the team in the simulator.
"This is teamwork and ultimately, we are there thanks to every single individual in this team."
Why is Albon's work so crucial?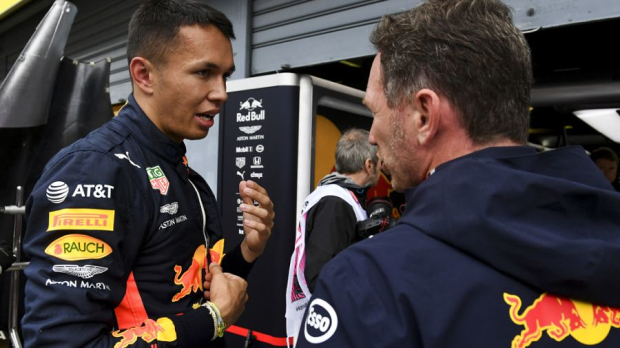 With the RB16B an evolution of the car Albon struggled so much with last season, he is the only person - alongside Verstappen - who can provide detailed insight into what the specific issues are with the car.
Verstappen has helped Perez bed in but there is only so much he can pass on when has been so comfortable. For Perez, with such a big change from his days at Racing Point, Albon's input is the best he could have.
Contrast this to other drivers moving teams over the winter, none of whom were able to have a warning of any difficulties as the person they replaced moved to another team.
Any issues Perez encounters across the course of a weekend is fed through to the Milton Keynes base where Albon and a team of engineers will turn in lap after lap on the simulator to try and diagnose the problem and more importantly, solve it.
So if you see Perez off the pace on a Friday but find some performance on a Saturday, it is more than likely Albon's input overnight that has influenced the set-up changes to the Mexican's car.
If Red Bull holds on to beat Mercedes to the constructors' title this season, this team unity could just well be the key, and Albon will have played a significant role in it.