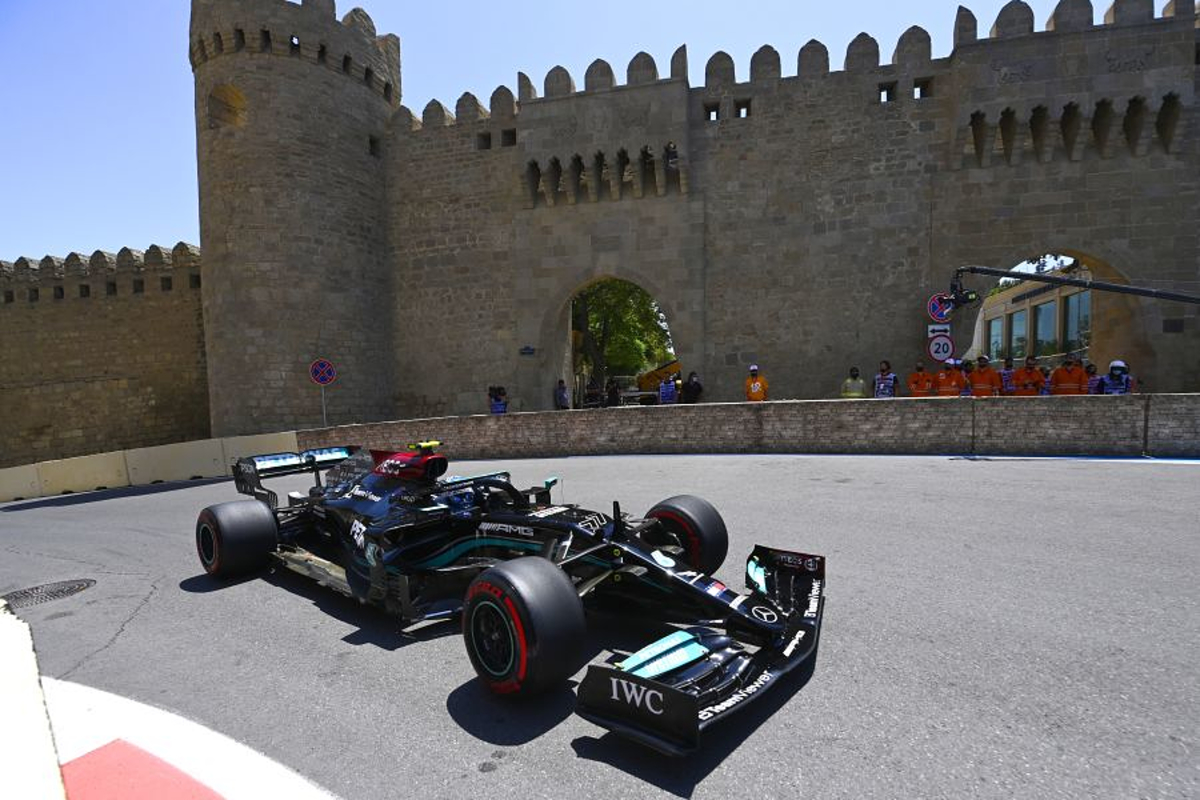 Mercedes - Bottas went against team simulations for Baku set-up
Mercedes - Bottas went against team simulations for Baku set-up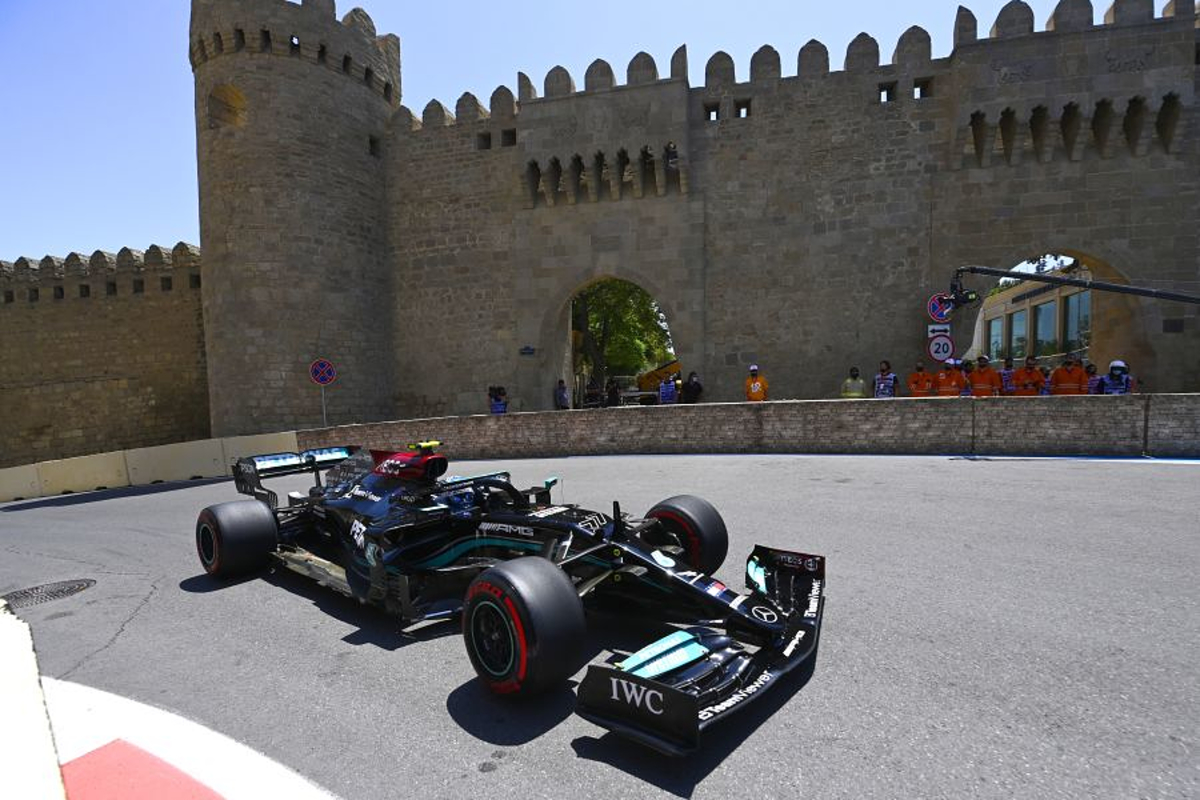 Mercedes technology director Mike Elliott has revealed Valtteri Bottas' flawed high-downforce configuration at the Azerbaijan Grand Prix was the driver's choice.
Bottas struggled throughout the weekend in Baku, qualifying only 10th before failing to advance through the field and instead falling to 12th by the end of the race to drop to sixth in the F1 drivers' standings.
The Finn's difficulties were outlined by team-mate Lewis Hamilton's pace with a low-downforce set-up as the seven-time champion was on course for a podium only to wind up pointless after a late mistake.
On the differences between the cars, Elliott responded: "Well, actually the setups were fairly similar, probably the biggest difference between the two cars was the wings that they were running.
"So, Lewis ran a lower downforce level, the level that the simulations predicted would be optimum and Valtteri chose a slightly higher downforce level, something we predicted would be a little bit slower, maybe a tenth of a second a lap slower.
"So, how do we go about choosing that and why did we end up in that position? Well, that was Valtteri's choice to run that wing and he did that because he felt that would be quicker for him."
Bottas confidence with car "more important" despite Baku struggles
The contrasting fortunes for both Mercedes drivers mirrored the Monaco Grand Prix, although in the Principality it was Bottas who had found more confidence and speed than his team-mate.
After revealing Bottas had opposed the computer simulations when setting up his W12, Elliott insisted driver comfort was more important.
"What you need to understand is, [Baku] is a difficult circuit," Elliott explained. "It's a circuit where it is quite hard to get heat into the front tyres and it's one where you need real confidence to get around this circuit because the walls are really close.
"Getting heat into these tyres is really important and if you can go a little bit quicker, put a little bit more energy into those tyres the car will go quicker as a result and you end up in a positive performance spiral.
"So, it's more important that Valtteri was happy with his car, that he felt confident in his car, than the small difference the simulation predicted in ultimate performance."