For Sergio Perez, Carlos Sainz, Daniel Ricciardo, Sebastian Vettel and Fernando Alonso, this F1 season has been very different so far.
The initial quartet swapped teams over the winter, while Alonso has returned after a two-year hiatus, and all initially struggled in getting to grips with their new cars.
But what do the stats say, and who has fared the best?
Carlos Sainz, who joined Ferrari from McLaren, said recently there are two stages to settling into a new cockpit - the first is getting the feel of the car, and the second is understanding how to tweak its unique settings to eke out extra pace.
The contrast in performances are clear so far, from former Racing Point driver Sergio Perez winning for Red Bull in Azerbaijan to former Renault driver Daniel Ricciardo looking lost alongside Lando Norris at McLaren.
Six races have gone, and so have the excuses. Here's a rundown of who's hot and who's not.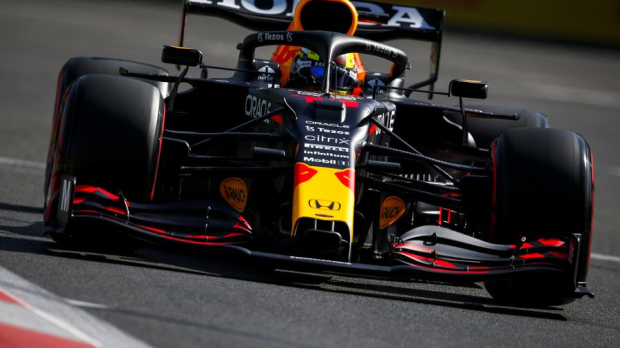 Sergio Perez - Racing Point to Red Bull
Score: 7/10
Perez has arguably had the toughest job of all, joining long-term Red Bull favourite Max Verstappen as the team reached outside the comfort zone of its junior driver pool in search of a better 'number two'.
It was not a great start, dropping out in Q2 in Bahrain [although he was only 0.35secs off of the fastest time of the session set by his team-mate] and ending up out of the points, almost a minute behind second-placed Verstappen.
The very next race he stunned Verstappen by out-qualifying him around the high-speed Imola circuit but since then the Dutch driver has had the upper hand on Saturdays, faster by more than a second in two of the other four races.
Perez chose to change his driving style, rather than try to move his car away from Verstappen's tried and tested set-up, and that approach appears to be starting to pay dividends if his form in Azerbaijan is anything to go by.
His core role [at least in Red Bull's eyes] is to support Verstappen and that means scoring points and beating Valtteri Bottas. Until Baku, he had failed to do so, but 25 points and a no score for the Finn has now painted a different picture.
More important, however, is his comfort in the car and team. He said he felt "more together" with his new "family" after taking his first win. While you're only as good as your last race, the signs are good for the Mexican to maintain his new-found standards.
Sebastian Vettel - Ferrari to Aston Martin
Score: 5/10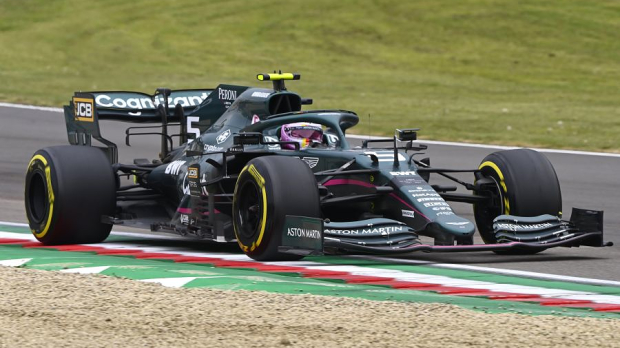 Vettel must have wondered what he had done to deserve his rotten luck when the former race-winning Racing Point team he signed up to join turned into a backmarker in the opening round of the season in Bahrain.
Instead of carrying on where Perez left off, Vettel was handed a dog of a car that had been stripped of its powers by a downforce regulation change. He was knocked out in Q1 and finished 15th in Bahrain after colliding with Esteban Ocon.
Until his fifth-place finish in Monaco, which came from eighth on the grid, the four-time champion had been out-qualified by team-mate Lance Stroll in three of the first four races and his best result was 13th.
Vettel said something clicked at that race, and Azerbaijan suggested so. His poor initial form could, perhaps, have been down to the team's struggles to get the car sorted. If they have now, Vettel will only start to get stronger from here on.
Carlos Sainz - McLaren to Ferrari
Score: 8/10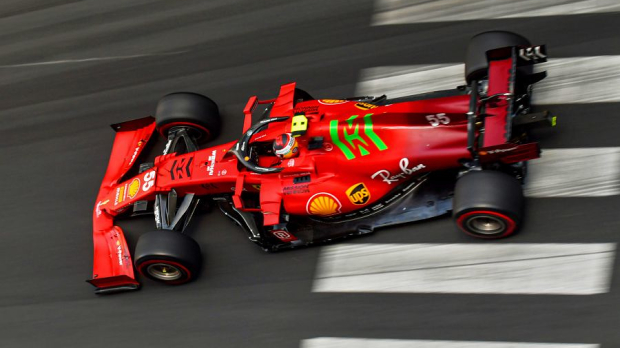 Sainz is no 'journeyman' but he is no stranger to changing outfits either. Ferrari is his fourth team in five years after previously being Toro Rosso, Renault and McLaren so if anyone is best placed to handle switching cars he is the man.
Becoming accustomed to new machinery is made harder with a tough team-mate, however, and in Charles Leclerc, Sainz has had to match up against a master of qualifying. No surprise, then, that it's 5-1 against the Spaniard so far.
That, however, does not tell the whole story. Sainz was just a tenth off Leclerc in Spain and in the last two races qualifying was stopped before Sainz could set a time, with Leclerc's bankers good enough for pole on both occasions.
Ferrari has had a performance boost this year after a disastrous 2020, and the team is buoyant. The 'bromance' Sainz had with Lando Norris at McLaren appears to have been replaced by a similar relationship with Leclerc at the Scuderia.
Startline struggles in Spain were an example of a driver trying to understand his car. The more he gets to grips with the detail, the more it looks like his second-place finish in Monaco will not be his only season highlight.
Daniel Ricciardo - Renault to McLaren
Score: 4/10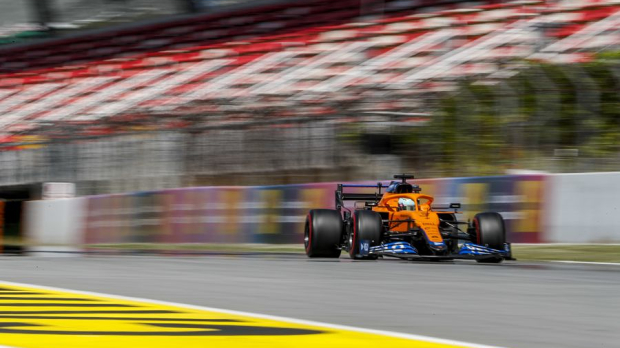 Poor Daniel. Everybody - okay, a lot of people - want the smiley, jokey Australian to perform as well on track as he does off it but, for some reason, he has been unable to get into the groove at McLaren just yet.
He hit the reset button after Monaco after struggling with the car in the first five races, working hard in the team's simulator to try to find answers to his disappointing lack of pace ahead of Azerbaijan.
It hasn't helped that team-mate Norris has hit a rich vein of form, rising to a new level and even hinting at a desire to lead the team after previously appearing in awe of Ricciardo's arrival.
In truth, Ricciardo is actually level with Norris in qualifying at three apiece but when Saturdays have been bad, they have been really bad. That has left him fighting in the pack, part of the reason for a 40-point difference between the pair.
Of all the switches, Ricciardo's is the one that has yet to reap dividends. McLaren expected great things, and so did he. But while they are yet to materialise, the signs in Baku were that the simulator work was paying off.
A qualifying crash put an end to any hopes there, so perhaps it is best to reserve judgement until France. And where better to bring the boot back on the podium than the country where champagne tastes best?
Fernando Alonso - returned after two years away
Score: 4/10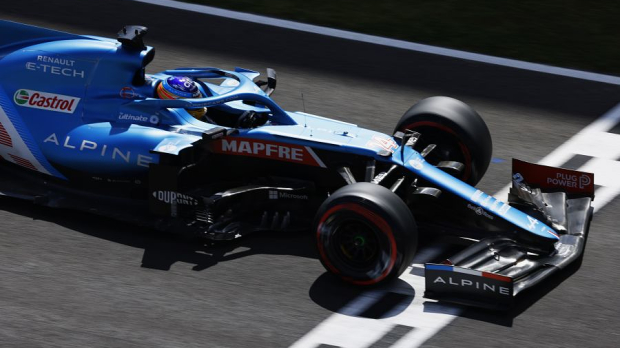 If switching teams is a challenge, taking a break, driving in several different types of motorsport, then coming back with the reputation of a two-time world champion and a team pinning its hopes on your return is a lot of weight to bear.
Alonso started work towards the end of last year in an effort to drive his Alpine team forward this season and he hit the ground running in Bahrain, getting into the top-10 qualifying shoot out, only to retire early with a brake failure.
Alpine, however, was not where it expected to be, so not only did he have to get up to speed, he had to help the team get there too, all while facing questions like 'How difficult is it to come back?' and 'When do you think you will be 100%?'
To be fair to him, he was open and honest. "Five or six races," he said. So, after four more races, when he had been out-qualified and out-scored by Ocon 4-0, the obvious question in Azerbaijan was: 'Why aren't you there yet?'
He answered that by returning to the top 10 in qualifying but his race pace was still missing as he plunged down the field early on. He only finished sixth thanks to his aggressive four-place advance in the dramatic two-lap shoot-out at the death.
It was his best finish since the Australian Grand Prix in 2018, but if the form drops away again in France, on Alpine's home ground, there will be plenty more difficult questions to answer.