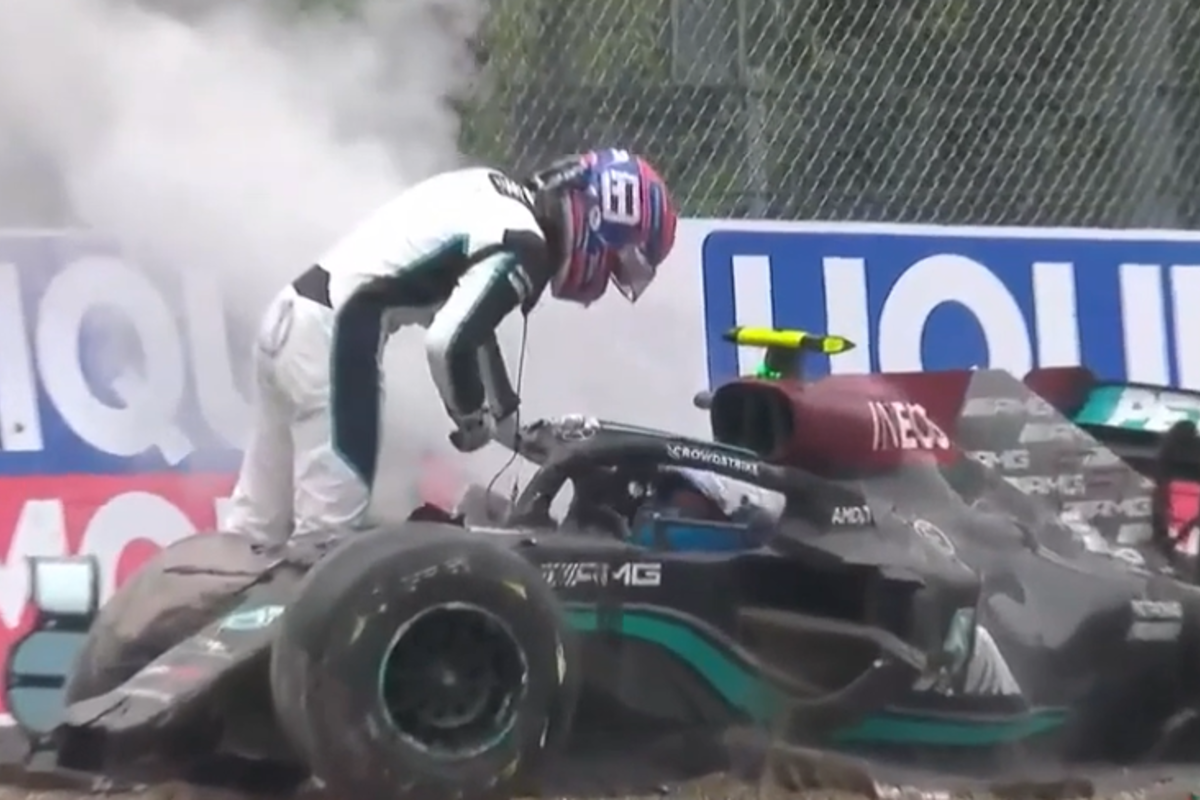 Mercedes concerned "extensive" Bottas crash damage could hurt title bid
Mercedes concerned "extensive" Bottas crash damage could hurt title bid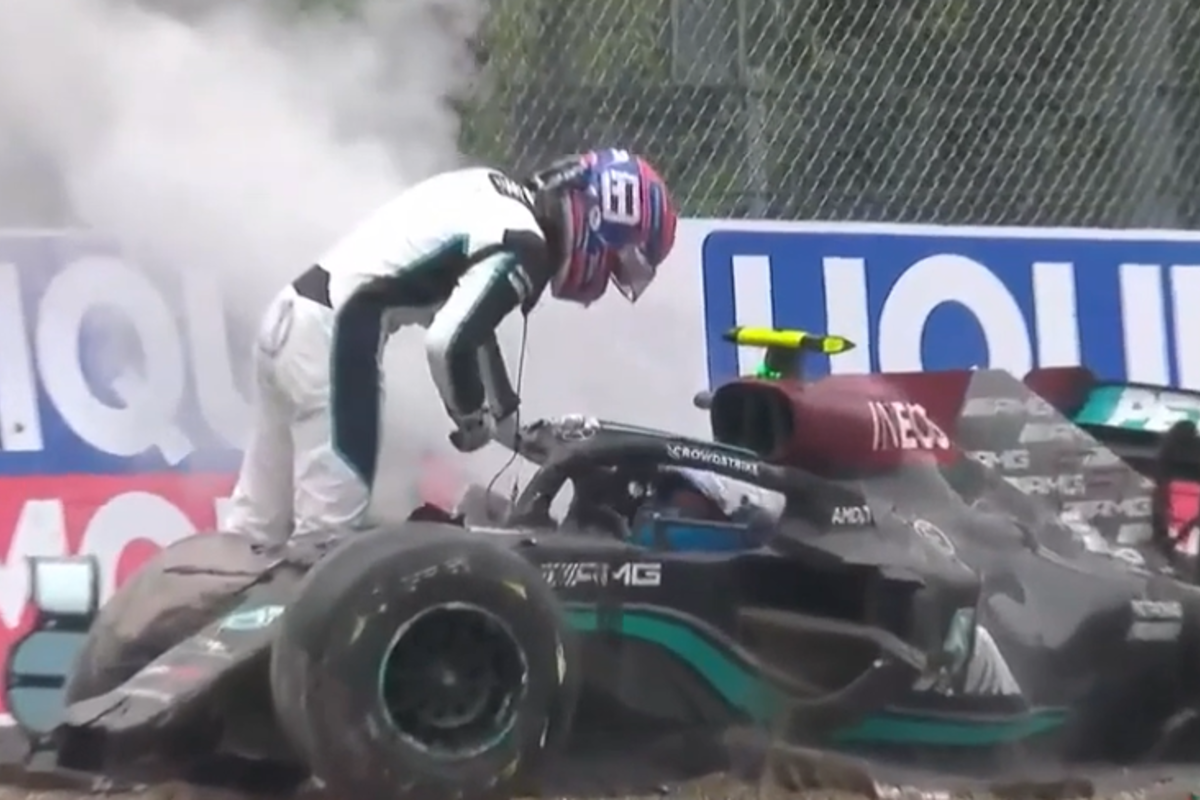 Mercedes trackside engineering director Andrew Shovlin has conceded he fears the team's title bid could be hindered by the financial impact of Valtteri Bottas' Imola smash.
This year, for the first time, F1 is operating under the restraint of a cost cap. Whilst the $145million limit is not an inconsiderable amount, it is just a fraction of the previous annual spend of top teams like Mercedes.
With pressure on Mercedes to maintain a title bid whilst simultaneously developing 2022 machinery to all-new aerodynamic specifications, the cost of Bottas' crash at the Emilia Romagna Grand Prix could be considerable.
"If you have a series of these kinds of large accidents that are doing significant damage, and this has been bad for us because we had a front wing with Lewis as well, then that will definitely exceed our allocation for what we have available to spend on the parts," said Shovlin.
"In an ideal world, you run them to life, you don't break them. Anything that you do break is something that is end of life or is about to be obsolete but that is definitely not the case here. It is a factor of the cost cap and the money has got to come from somewhere.
"Ultimately, if it becomes a big problem it can start to hit your development budget. We do need to be mindful of that going forward."
Shovlin's comments echoed those of team principal Toto Wolff, who believes the Imola crash could "absolutely" harm the development of both Mercedes' current and future cars.
As for the damage sustained to Bottas' car in the incident between the Finn and Williams driver George Russell, Shovlin added: "It is extensive and whether or not there is any damage on the PU side for instance is one of the things we will need to check carefully.
"Because he didn't finish the race, the gearbox isn't a concern but the new factor for us this year is that we are all cost capped and this sort of damage isn't really in the plan.
"Our drivers have been incredibly good at getting through seasons without breaking much in recent years and certainly in terms of the bill in terms of carbonwork and metalwork, it will be very extensive from that. "So we will go through and look at what we can salvage and get the parts back together for Portimão but it is quite a concern when you have these sorts of incidents."