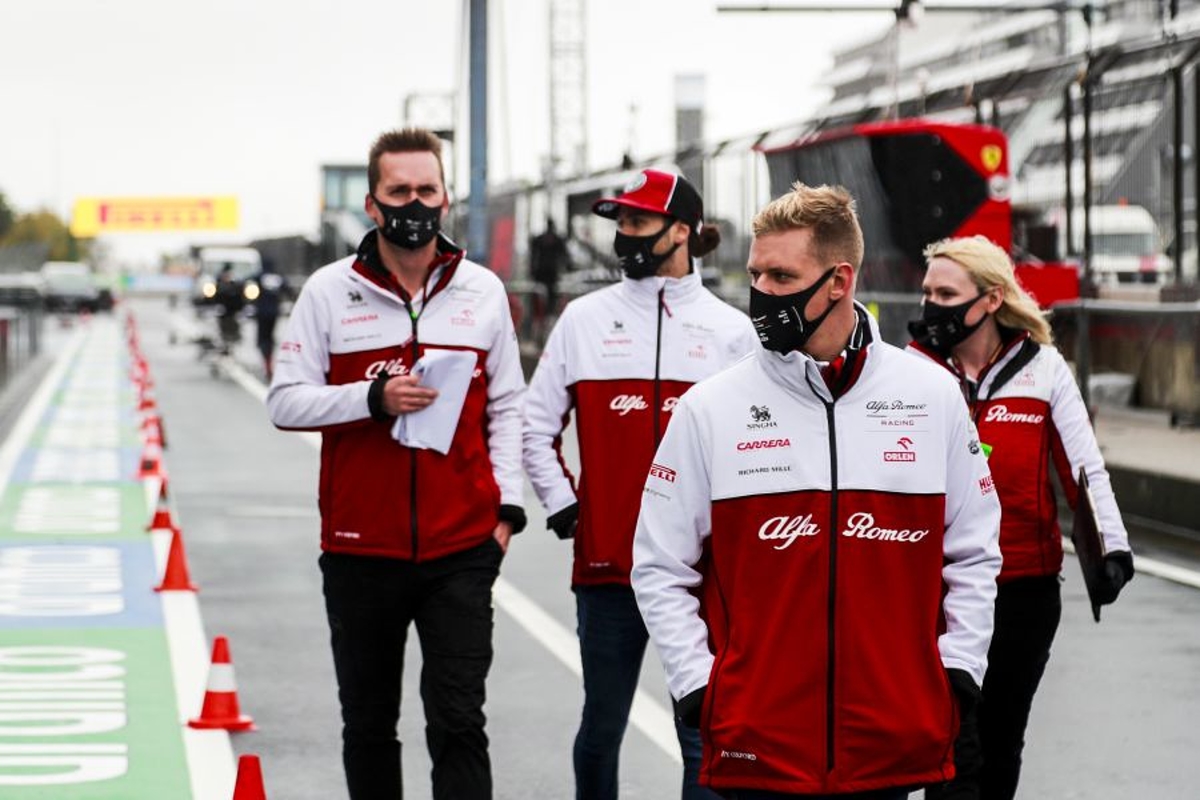 Keeping Giovinazzi over Schumacher "not an easy" decision - Vasseur
Keeping Giovinazzi over Schumacher "not an easy" decision - Vasseur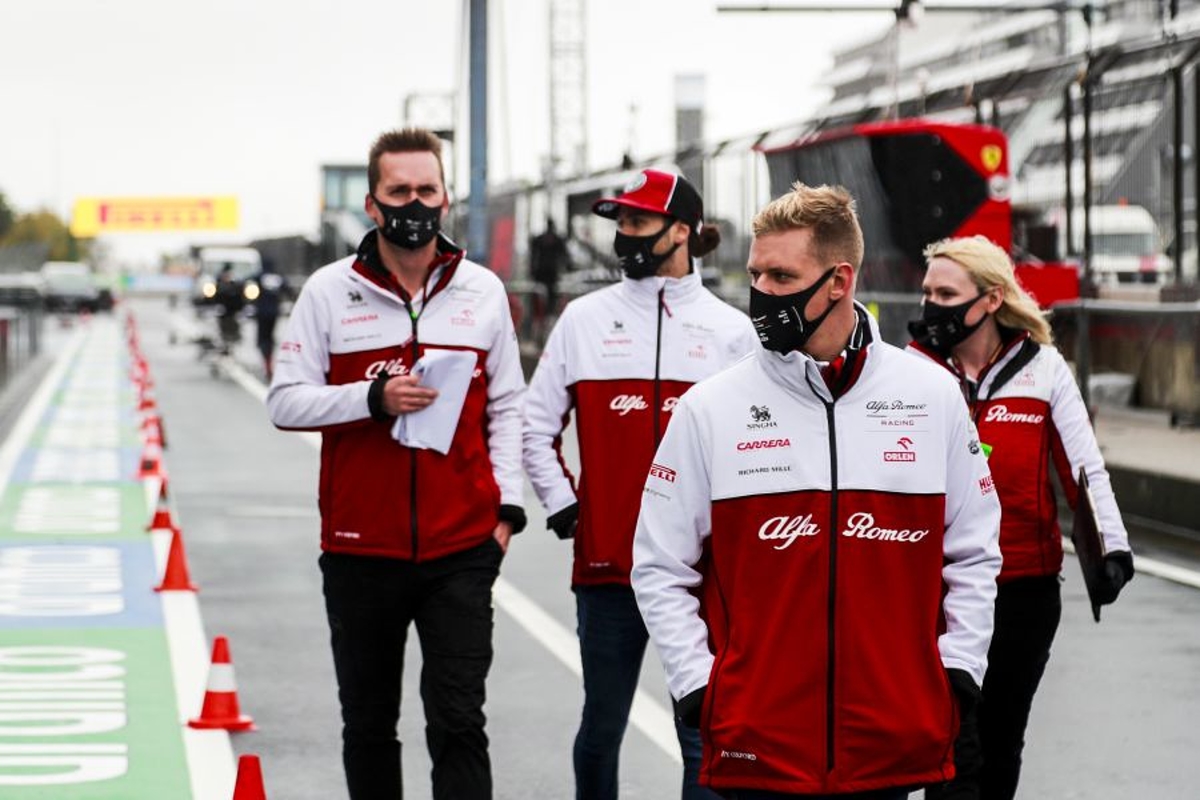 Alfa Romeo team principal Fred Vasseur has revealed retaining Antonio Giovinazzi over Mick Schumacher was "not an easy" decision to make.
Formula 2 champion Schumacher was heavily linked with the team last season after being pencilled in to make his debut F1 outing in free practice for the Eifel Grand Prix.
Schumacher, who never drove the car due to adverse weather that weekend, instead signed for Haas after Alfa Romeo opted to retain its partnership of Giovinazzi and Kimi Raikonnen.
Speaking to GPFans Global, Vasseur explained the second seat at the team was more down to Ferrari than his own decision.
"The seat is part of the deal with Ferrari and it was more in Ferrari's hands and the FDA's side to decide the second seat," said the Frenchman.
"It was more between Antonio and Mick than Kimi and Mick. They took the decision to keep Antonio. We had a couple of discussions, Antonio deserves it also because he did a good improvement compared to last year.
"He is still improving, he is now matching Kimi in quali and the race pace also. He is doing a great job and okay, the choice was not an easy one between Mick and Antonio but that is the advantage they have between us and Guenther [Steiner] at Haas.
"They put Mick in the Haas and that is fine for me."
Schumacher has attracted attention whenever stepping foot within the paddock this season as the sport prepares for the return of the surname made famous by his seven-time champion father Michael.
Vasseur, however, ruled out being disappointed at missing out on being able to run with the Schumacher name at the team.
"It would have been nice but I don't want to be focusing on it and I think it is also a challenge for Mick," he added.
"I don't want to be focused on the name or something like this. We have to concern Mick as a driver and not as the son of... it is tough for him.
"When he was not far away from doing the FP1 for us, I always tried to have the same approach with him, to talk just about himself and the decisions and not to make any comparisons or to speak about the name because I think this is more than Mick.
"Now we have seen what has happened, he did a solid season in F2. He struggled a little bit at the beginning last year and maybe on quali pace but he did a really solid race and he did a good job. Let's see what happens."