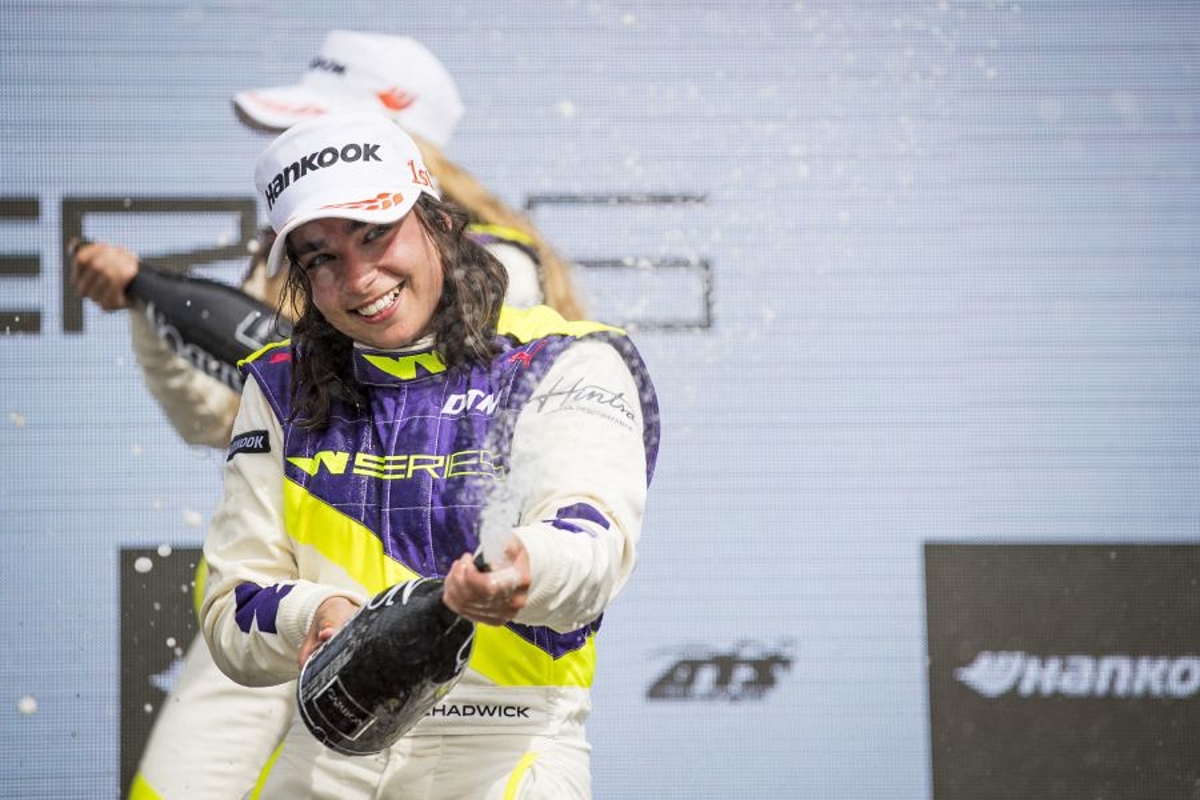 Chadwick to defend W Series title in 2021
Chadwick to defend W Series title in 2021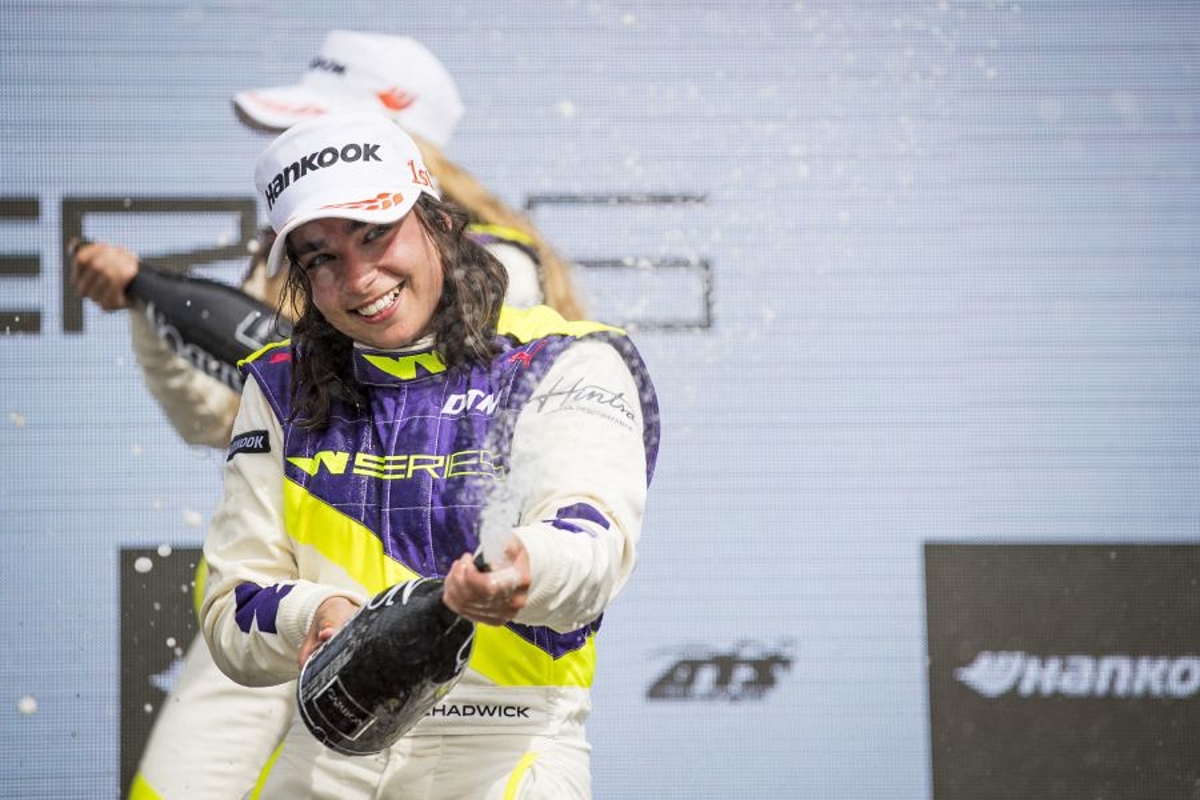 The W Series has announced season one champion Jamie Chadwick will return to defend her crown in 2021 ahead of it joining the Formula 1 support paddock.
Chadwick had been due to attempt winning back-to-back titles this year only for the entire season to be cancelled due to the Covid-19 pandemic.
Next season the 22-year-old British driver will now run a duel campaign, splitting her time between W Series and the new all-electric Extreme E championship in which she will compete with Veloce Racing.
"People are most aware of me because of W Series and the last two years have been a life-changing whirlwind," said Chadwick.
"Winning the inaugural W Series championship in 2019 was the biggest stepping stone in my career, providing me with so many amazing opportunities.
"The same has been true for lots of the drivers from our maiden on-track season and it just proves that W Series' mission to provide greater opportunities for women in motorsport is working."
The W Series recently announced it would be part of the support bill at eight F1 races in 2021, leading Chadwick to claim it was "a ringing endorsement of the series and a testament to the immense skill of all the drivers".
She added: "I am relishing the prospect of racing alongside them on some of the greatest circuits in the world next year in a bid to defend my W Series title.
"FIA super licence points will be on the line and, having already had a taste of the F1 world in my role as a development driver for Williams, I am determined to earn as many as possible and move a step closer to my dream of competing in Formula 1."
Prior to this season's cancellation, the series had completed its 18-driver selection process. All 18 are being given the chance to race next year
It means championship runner-up Beitske Visser and third-place driver Alice Powell will return alongside Finn Emma Kimilainen, who finished fifth in the inaugural year despite missing two races through injury.
Ayla Ågren, Abbie Eaton, Belén García, Nerea Martí, Bruna Tomaselli and Irina Sidorkova, who impressed in the virtual championship which took place in the early part of the year, will all debut next year.
W Series CEO Catherine Bond-Muir said: "I am delighted the 18 drivers who would have competed in our 2020 on-track season will all get the chance to showcase their talents on-track in 2021, in partnership with Formula 1.
"I am also pleased that they will be eligible for FIA super licence points as they do so."
The line-up may not yet be complete, however, with the official announcement billing these as the "first 18 drivers for 2021" and not a completed grid.
The calendar will exclusively run alongside F1, after competing on the DTM support bill in its first year, with races in France, Austria, the United Kingdom, Hungary, Belgium, the Netherlands, the United States and Mexico.
Current driver line-up
Jamie Chadwick, UK Beitske Visser, Netherlands Alice Powell, UK Marta García, Spain Emma Kimiläinen, Finland Fabienne Wohlwend, Liechtenstein Miki Koyama, Japan Sarah Moore, UK Vicky Piria, Italy Tasmin Pepper, South Africa Jessica Hawkins, UK Sabré Cook, USA Ayla Ågren, Norway Abbie Eaton, UK Belén García, Spain Nerea Martí, Spain Irina Sidorkova, Russia Bruna Tomaselli, Brazil