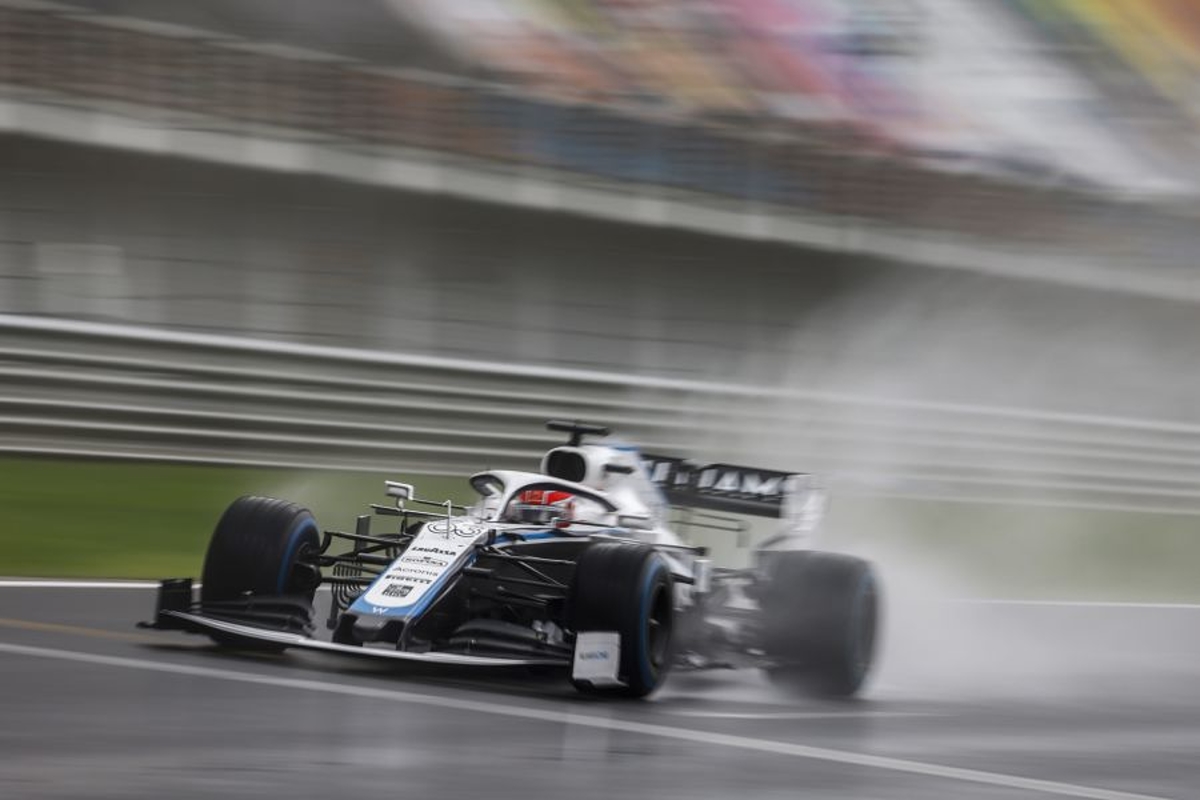 Turkish Grand Prix lottery "not what Formula 1 is about" - Russell
Turkish Grand Prix lottery "not what Formula 1 is about" - Russell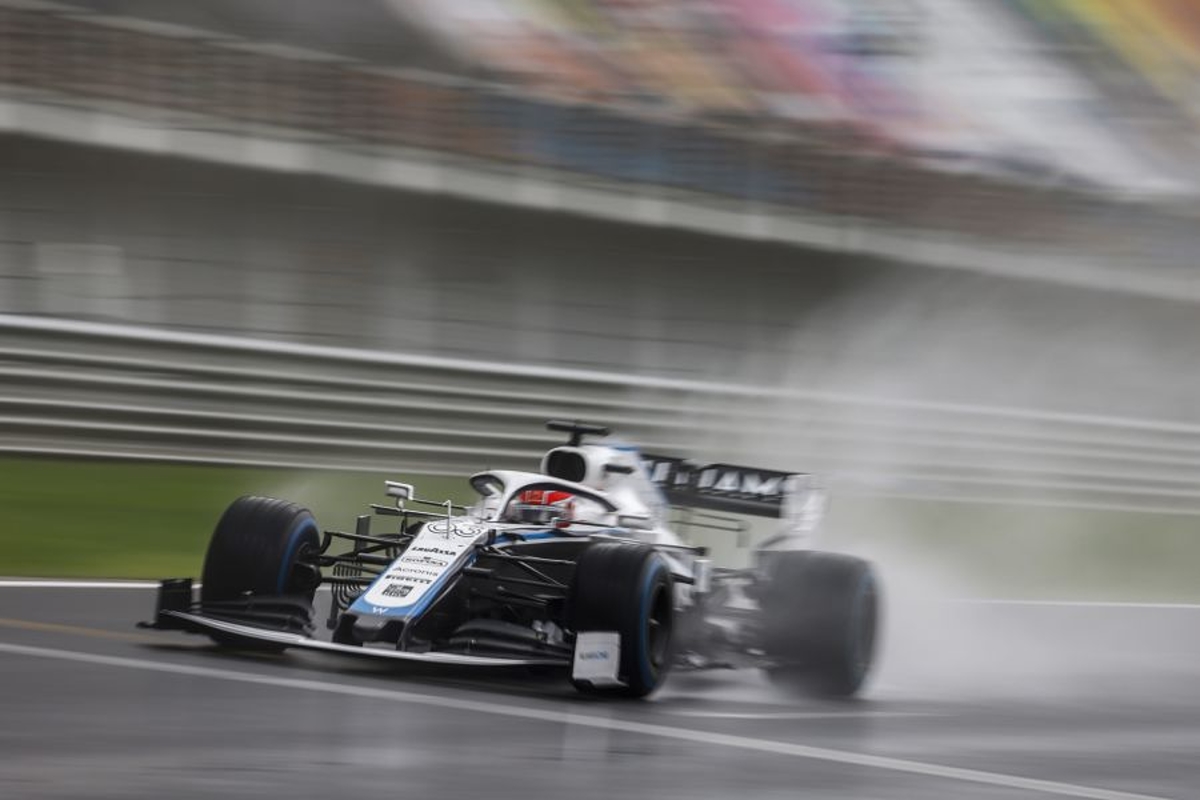 Williams driver George Russell has revealed he would have loved to have watched the Turkish Grand Prix from his sofa but it was not a true reflection of Formula 1.
After running as high as 11th in the mixed conditions at Istanbul Park where the pace of each driver fluctuated by seconds throughout, Russell eventually finished 16th and last of those classified.
Williams gambled by starting both Russell and team-mate Nicholas Latifi from the pit lane and on intermediate tyres, compared to the remainder of the field who were all on full wets.
The British driver had then looked on course to wipe out the memory of the previous race at Imola where he threw away a points-paying position, only to pinpoint a move made on him by Lando Norris as the moment the race got away.
"We rolled the dice starting on the inters," he said. "It was very tricky for the opening three or four laps but as the conditions started to dry out, they were coming towards me more and more, lap after lap and I felt really comfortable to be honest.
"We got the tyres in a good window. I had Lando behind me who was a little bit quicker. He went for an overtake into the last corner and pushed me off a bit, which was fine, all part of racing, but I just got the tyres very wet.
"I was very slow, lost the temperature and I just couldn't recover them. We came in, swapped the tyres and again, we just could not get them working, and the lap time varied by two to three seconds per lap.
"Whether you get the tyres working or not it is unbelievable. This weekend has not really been what Formula 1 is about.
"I am sure the show looked great, and I would have loved watching it from my sofa at home, but it has just been a lottery for everyone out there.
"I love driving in wet conditions but this was just something else."
There was an alarming moment before the race had even started as Russell slid into the pit-entry wall during his reconnaissance lap, but he has revealed there was little concern as the crash was at such a low speed.
"Literally, I was tiptoeing around," he explained. "Those laps to the grid, I said it was the least amount of grip I have ever experienced in an F1 car, probably ever in my life to be honest.
"I came into the pits, I turned and at slow speed, I just went straight on. I wasn't overly concerned because I went into the wall at such a slow speed.
"I knew that the guys would be able to recover it and we were always planning to start from the pitlane on hot tyres considering our engine penalty.
"It just summed up the Pirelli tyres from this weekend. In F1, we work in milliseconds and tenths, not in seconds. It was just a weekend I don't think anyone has ever experienced before."
Before you go...
Gasly embarrassed by AlphaTauri's Istanbul performance