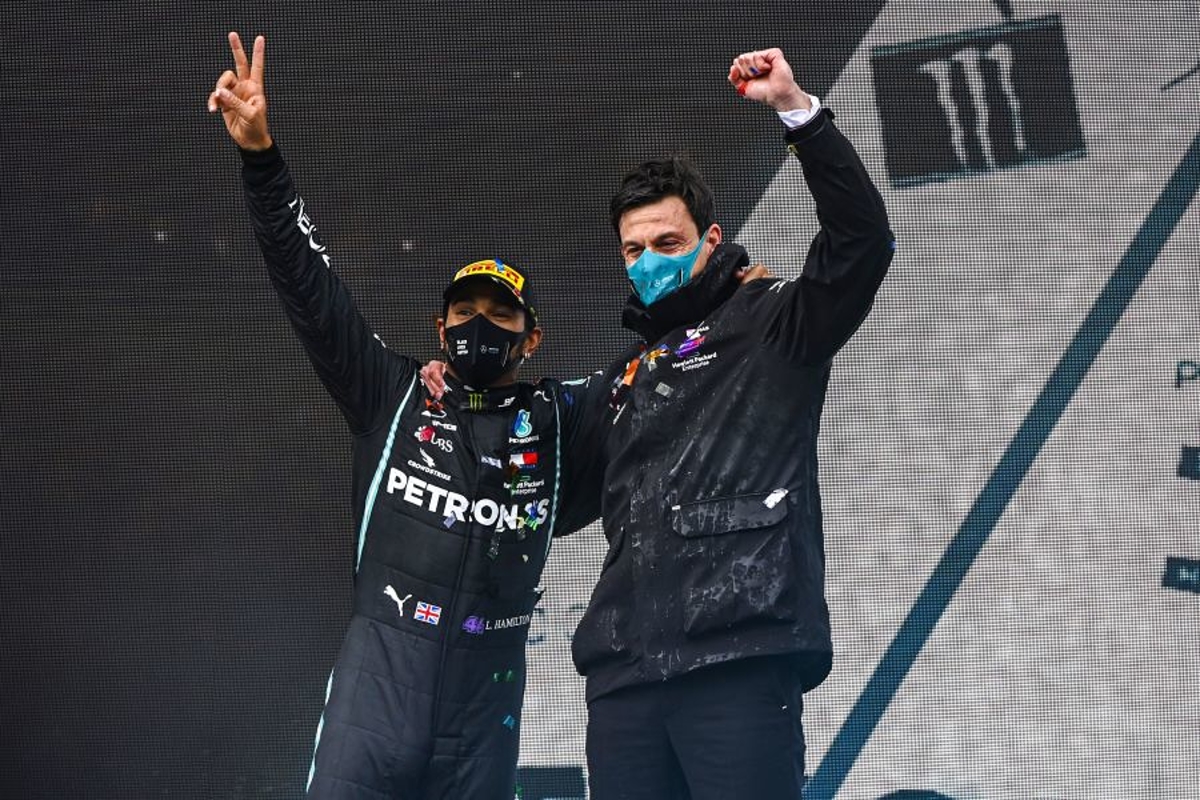 Hamilton-Mercedes 'dream team' is F1's best ever after record 73rd win
Hamilton-Mercedes 'dream team' is F1's best ever after record 73rd win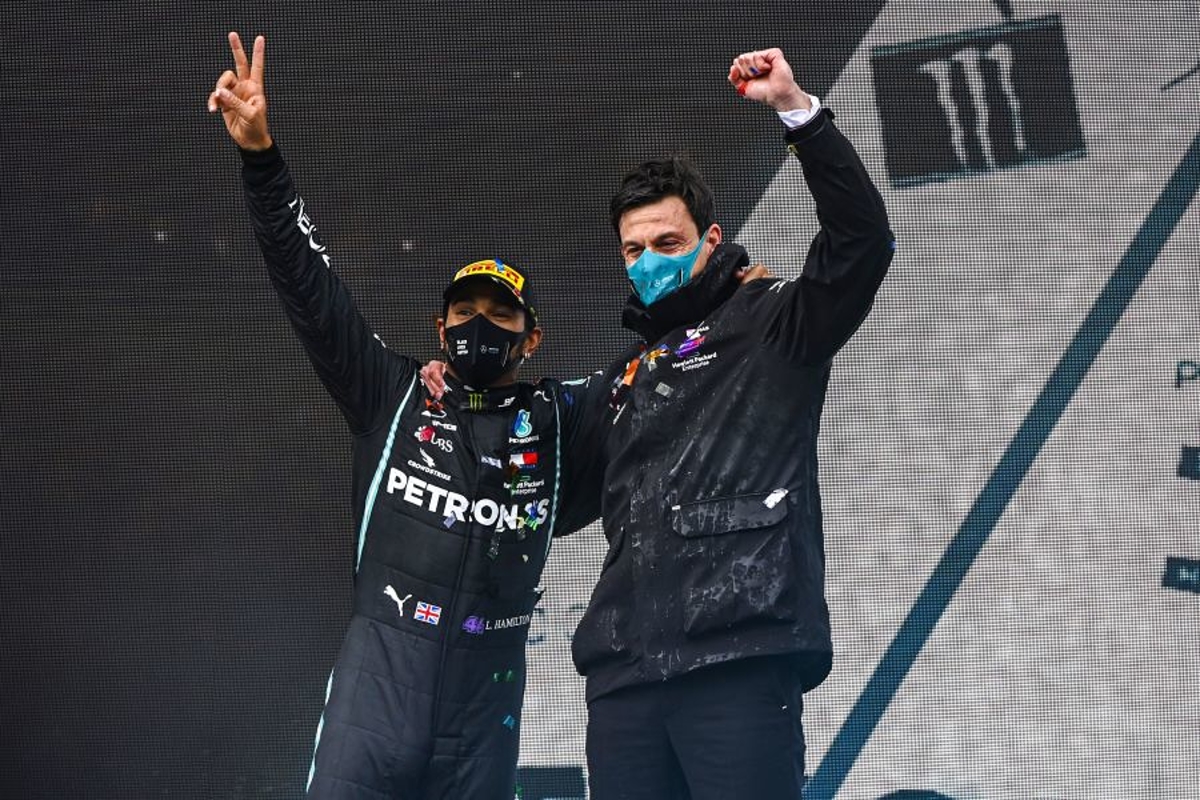 Turkey was a very special one for the Lewis Hamilton and Mercedes partnership – and amidst the furore of the Briton's record-equalling seventh title, another incredible stat flew under the radar.
The dominance of Michael Schumacher and Ferrari may once have seemed impossible to match, but this weekend Hamilton and Mercedes proved otherwise. And in terms of speed of achievement, they blew that record away.
Meanwhile, Ferrari's Sebastian Vettel returned to the podium for the first time in more than a year while Max Verstappen finished a race without getting on it for the first time this season.
All of this and more in this week's best statistics to come out of the Turkish Grand Prix!
The Dream Team: It's official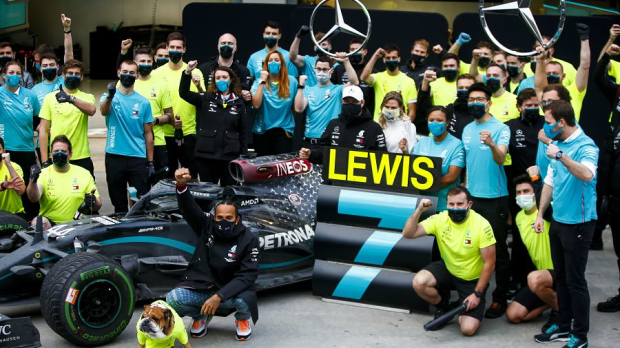 Hamilton and Mercedes have been a formidable partnership for years now, but this was the race when they actually became the best ever.
Hamilton has now won 73 times for Mercedes. That's more wins for a single team than any other driver, bettering Schumacher's achievements with Ferrari in 26 fewer races than the German took to achieve his haul.
But Hamilton's incredible win came as a massive surprise – and the way he and Mercedes did it just served to back up the story behind the stats.
Their qualifying performance in Turkey was an embarrassment compared to the levels expected of them, and few imagined they would get anything out of the weekend. Not even them - from the outside at least.
But they say 'teamwork makes the dream work' and boy did that happen on Sunday.
After overnight analysis of their problematic performance, the team got to grips with the car and Hamilton waited patiently for the race to come to him. He was not even in a podium position until lap 34, but clawed back to the win.
In doing so, he achieved four consecutive race wins for the seventh time in his career.
Vettel is back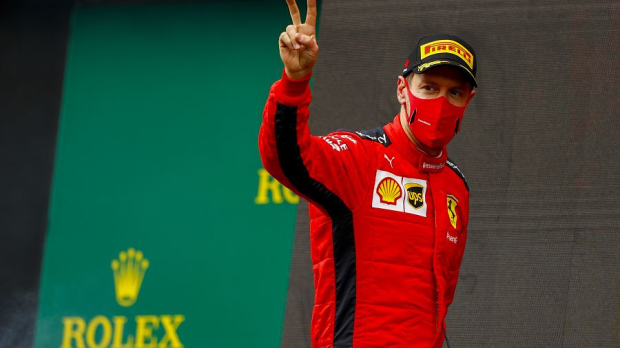 Ferrari driver Sebastian Vettel was once familiar with such levels of dominance when racing for Red Bull, but the four-time champion has been a shadow of his former self this year.
Not in Turkey, though, where his champion's instinct shone through and he stepped onto the podium for the first time in more than a year.
His last-minute move on team-mate Charles Leclerc secured him his first podium finish since Mexico on October 27, 2019. It was Ferrari's third of the year. Without it, the Scuderia was facing its lowest number of podiums since 1992.
Verstappen's no show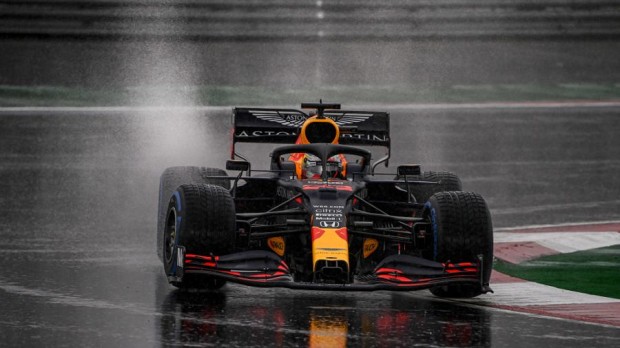 In contrast to the joy at Ferrari, it was despair for Max Verstappen at Vettel's former team, Red Bull.
Until this weekend, the Dutch driver had made it onto the podium in every race he had finished this season, but this time he was down in sixth, 13 seconds away from that third spot.
More gutting was the fact that for much of the weekend the team had shown the pace to perform well, but he simply could not handle the treacherous conditions at the Turkish track.
In the other Red Bull car, Alex Albon achieved a landmark moment for himself, leading an F1 race for the first time, although he eventually dropped back to finish behind Verstappen in seventh.
Out with a bang?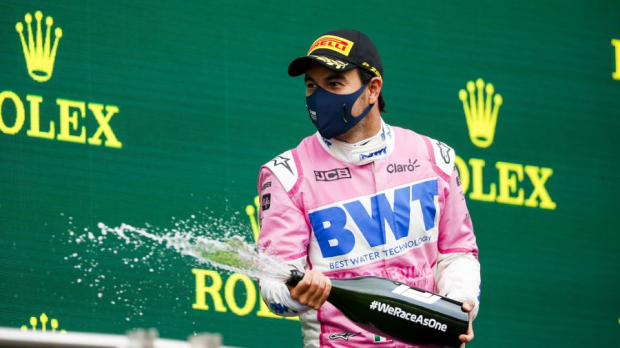 Meanwhile, it was bittersweet for Sergio Perez, who secured a career-best second-place finish, but did so for a team that has ditched him for next season.
You have to feel sorry for the Mexican, whose previous second place came when he also followed Hamilton home at the Italian GP in 2012.
His consistency this season has been exceptional, and this finish continued his record of scoring points in every race he has started this season. Whether it was enough to convince Red Bull to pick up his services remains to be seen.
Before you go...
Hamilton "the greatest of our era" - Vettel