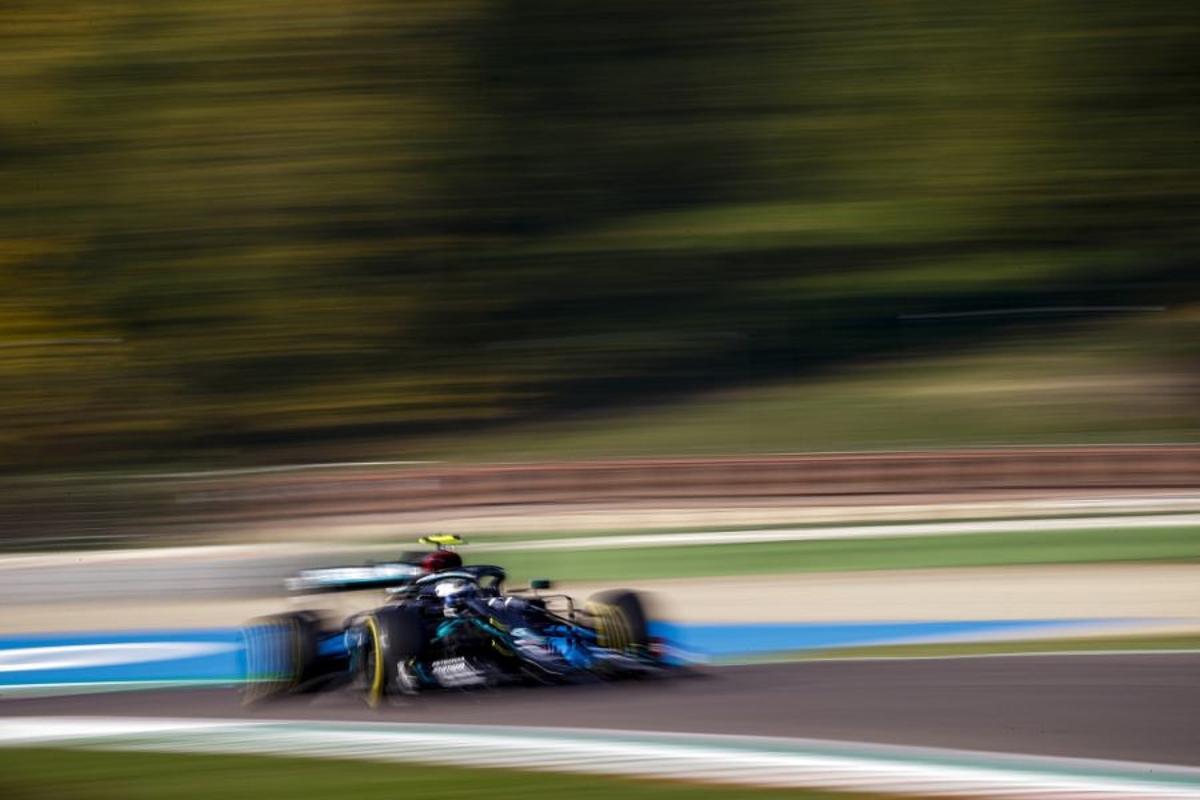 Five talking points from the Emilia Romagna Grand Prix
Five talking points from the Emilia Romagna Grand Prix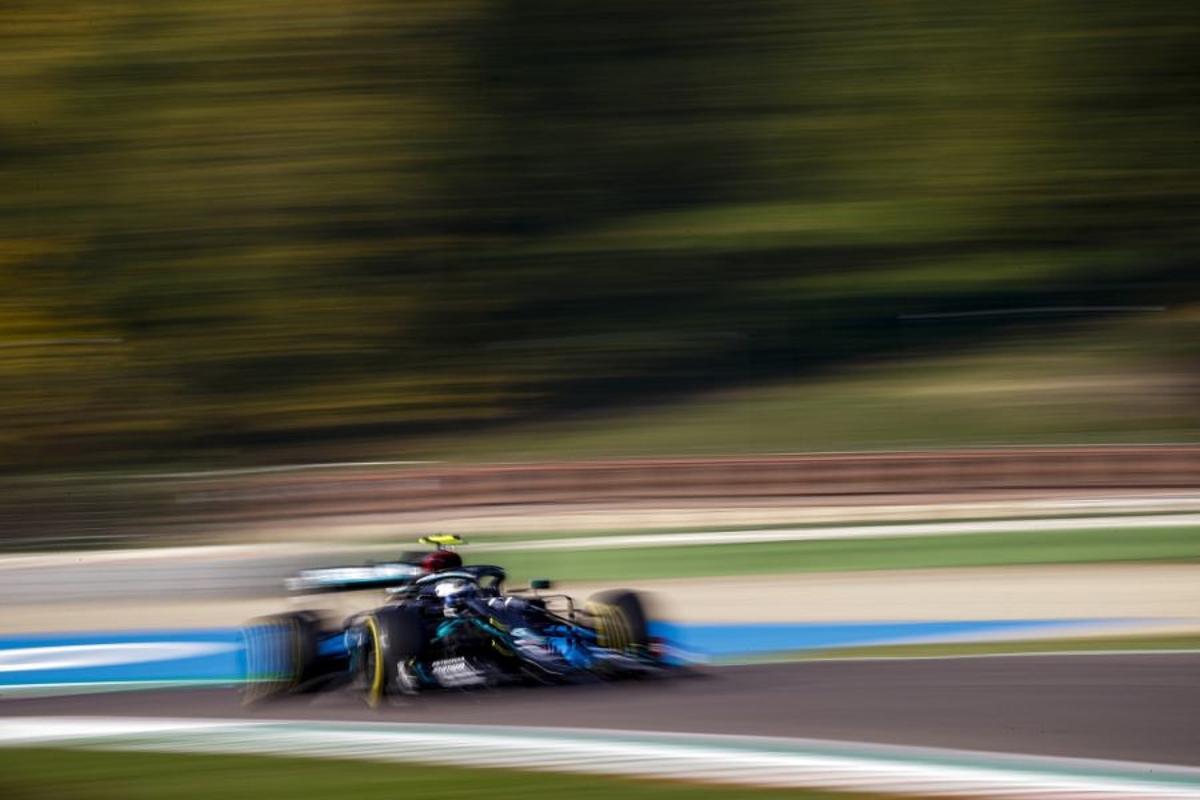 Lewis Hamilton took his fourth victory in five races - and nine in 13 this season - to edge ever closer to a record-equalling seventh world drivers' championship after a fine drive at Imola.
Valtteri Bottas suffered yet more bad luck as debris cost him downforce and time, demoting him to second after controlling the first stint of the race, whilst Daniel Ricciardo out-sprinted the midfield to prosper from the misfortune of others.
A tyre failure caused Max Verstappen's third retirement in as many Italian races this season, compounding a miserable day for Red Bull as Mercedes made history.
What better place to start then, as we take a look at the five key talking points from the Emilia Romagna Grand Prix.
Mercedes' magnificent seven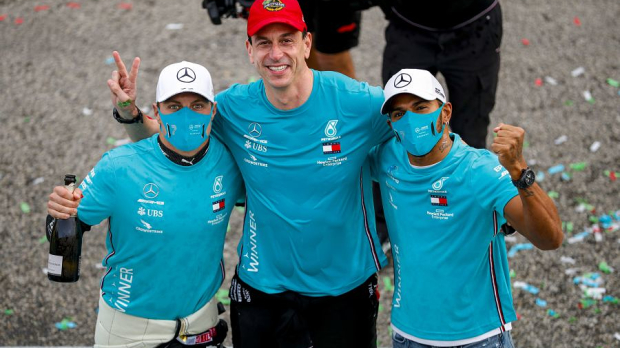 It feels like there is a record broken by Mercedes or Lewis Hamilton at every race at the moment. In fact, two milestones were reached at Imola.
First of all, the reigning champion became the second driver in history to lead 5,000 laps in F1 grands prix, trailing only Michael Schumacher on the all-time list.
But as Verstappen's tyre gave up on lap 51, Mercedes' seventh consecutive constructors' championship was confirmed, edging one ahead of the six achieved by Ferrari with Schumacher from 1999.
The occasion was marked in the best possible way as Hamilton led home Bottas for a one-two, with the Briton securing the fastest lap bonus point. Maximum points then for Mercedes as, statistically, it set the best era in F1 history.
Heartbreak for Russell as points evaporate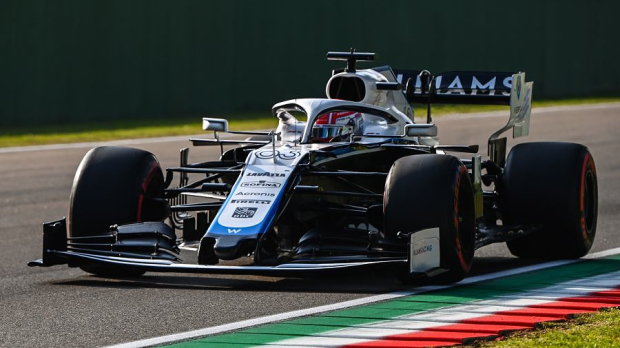 Every now and then, a driver will suffer a retirement that just makes your heart sink. Who can forget Mika Hakkinen at the side of the track after his incident at Monza in 1999 when throwing away the lead.
A similar scenario played out at Imola as George Russell threw away his best chance yet of ending his points drought. Behind the safety car - triggered by Verstappen's tyre failure - Russell was sat in a points-paying position.
But as the Briton tried to work heat into his tyres on the run down to Acque Minerali, the rear-end of his Williams flipped him around and pitched him into a barrier.
The pictures of Russell slumped against a fence afterwards would cause anguish to anyone, but no more so than to the Mercedes junior himself who would later describe it as "the biggest mistake I've ever made in my motorsports career".
Indeed, it means he and Williams remain on course for a pointless season - the first in the team's history.
Who is fastest in the midfield?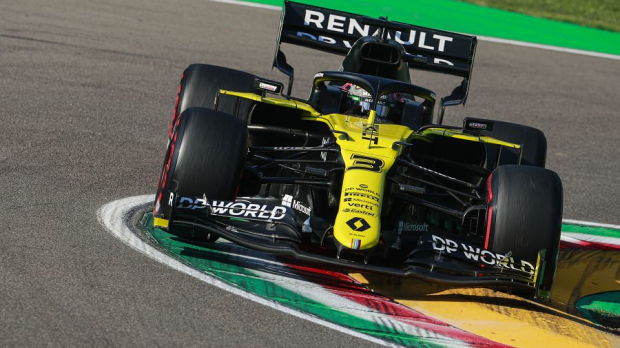 The battle for third place in F1 this season is quite simply absurd. Renault now occupies the position courtesy of Ricciardo's podium - his second in three races - but only just.
Both Racing Point and McLaren are directly behind the Enstone team, tied on 134 points, one fewer than Renault.
Ferrari looks to be out of the fight, even though 31 points is easily reachable with four races left, and the same for AlphaTauri after Pierre Gasly suffered yet another mechanical gremlin.
But each team is still having its own issues. McLaren is regressing and appears to now be the fifth, maybe the sixth-best team on the grid pace-wise. Renault suffered a retirement for Esteban Ocon and Racing Point really dropped the ball.
Sergio Perez's sixth place would have been a podium had he not been pitted during the late safety car period. That promoted the team's rivals up a position and cost the team ground. As for Lance Stroll, he suffered a dismal weekend to finish way off the pace of his team-mate.
It really is all to play for.
Did the two-day weekend work?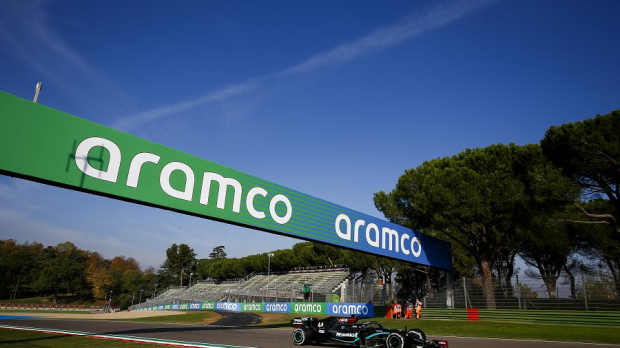 Case adjourned, I'm afraid. Realistically, it is impossible to tell whether the experiment worked but at face value, not an awful lot changed other than we saw less on-track action as there was a day's less running, but the laps clocked up by all the teams during the sole 90-minute run on Saturday morning compensated.
Plus points were that no-one knew how long the tyres would last at the start of the race and that a similar format in a proposed 23-race season next year would alleviate stress for personnel involved in making the championship what it is.
Some teams and drivers enjoyed the change, others - notably Racing Point - were not fans.
If Formula 1 and the FIA want to implement such a format at a handful of races next season - as is being mooted - then a lot of contracts need to be re-written behind the scenes between promoters, as less running means less track time and ultimately, less money.
Additionally, the fans will also be short-changed as Friday tickets are cheaper than those across the weekend, which means they will be deprived of seeing the cars up close rather than on a tv screen.
The big question remains - does a two-day weekend influence the racing at all?
Is Albon's time up at Red Bull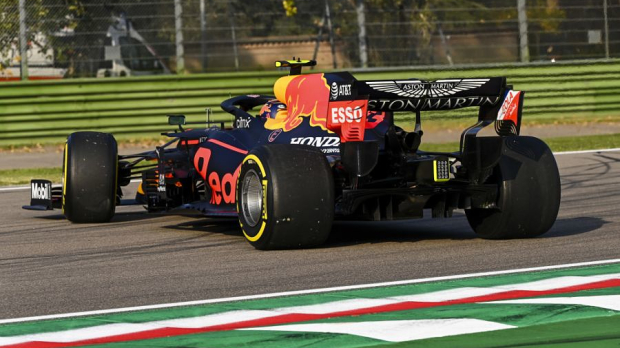 A few weekends ago, Red Bull team principal Christian Horner indicated the races in Portugal and Imola would be pivotal in whether Alex Albon remained at the team heading into next season.
After a turbulent weekend in Portimão, things looked on the up for Albon in qualifying. A few laps were deleted, fair enough. But a result of sixth on the grid wasn't altogether disastrous when you take into account he was within four-tenths of a second of team-mate Verstappen and a tenth away from fourth.
But another poor start dropped him into the mid-pack, compromising his race strategy instantly. He soldiered on, though, to remain in a top-10 slot when a safety car gave him an opportunity to close up to Ricciardo and Ferrari's Charles Leclerc in fourth and fifth ahead of him.
What happened at the restart was indicative of his entire season. A poor launch out of Rivazza put him into the clutches of Daniil Kvyat and Perez. The Russian made his way through at Tamburello whilst the Racing Point pounced at Villeneuve.
As Albon fought hard, he lit the rear tyres up and went spinning down to 15th and last of the remaining runners.
That mistake may just be the straw that broke the camel's back.
Before you go...
Why Hamilton's retirement from Formula 1 could happen