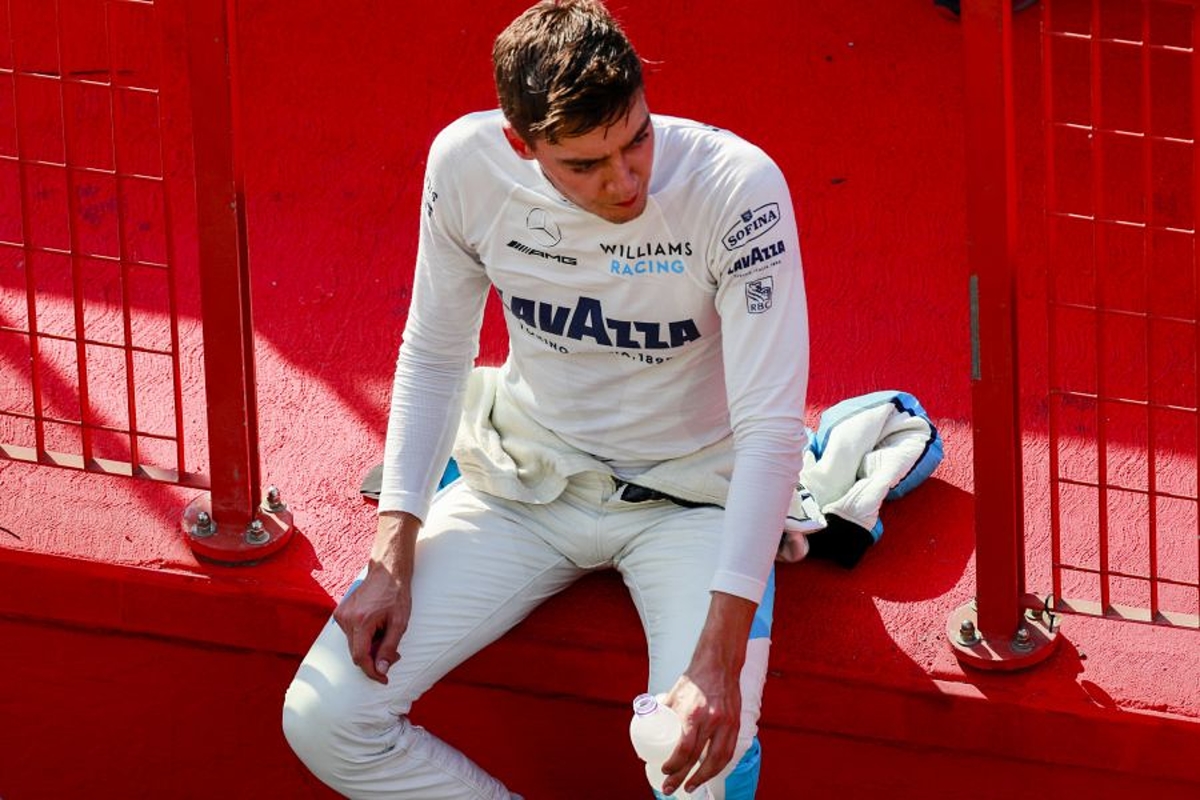 Russell "disbelief" at worst mistake in his motorsport career
Russell "disbelief" at worst mistake in his motorsport career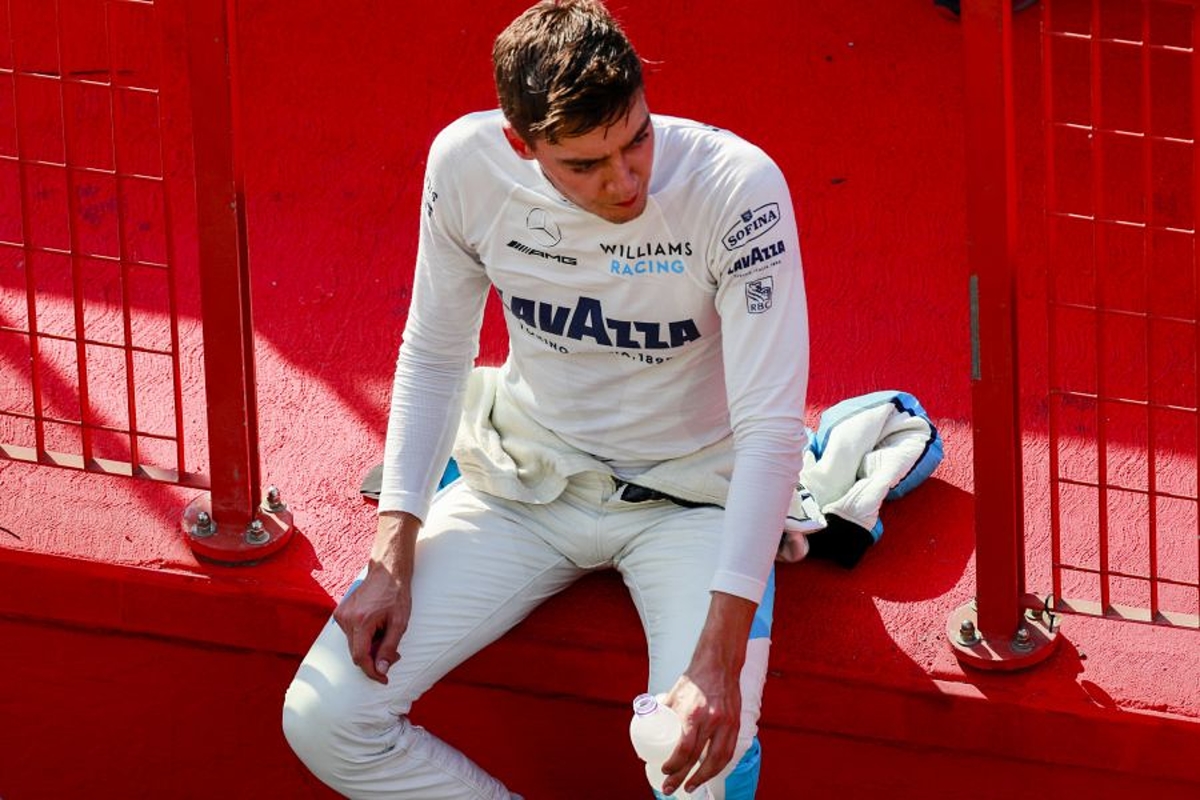 Williams driver George Russell has labelled his crash behind the safety car at the Emilia Romagna Grand Prix as a "schoolboy error" after throwing away a potential first points finish in Formula 1.
Running in 10th position at Imola, Russell was working hard to keep heat in his tyres following Max Verstappen's right-rear tyre blowout.
Russell, however, lost the rear-end under acceleration as he entered the descent towards Acque Minerali, crashing his car into a wall and squandering a chance at securing the first point of his career.
After emerging from the FW43, a bitterly frustrated Russell sat down against a wall and could be seen beating the ground in anger at his mistake.
It was a scene reminiscent of Mika Hakkinen crying at the side of the track at Monza after making a similarly basic error while leading the 1999 Italian Grand Prix.
Describing his immediate feeling after the incident, Russell said: "It was almost disbelief, in all honesty.
"It was such an amateur mistake that I almost just could not believe what had just happened. It was just pure frustration and annoyance at the error I had just made.
"I've been through difficult times in my career before. With a mistake like this, it is very strange because it's such a schoolboy error. "
Points at Imola would have been the first for Williams since Robert Kubica's drive at the German Grand Prix in 2019.
While chances are receding by the week for Williams to avoid its first-ever scoreless season, Russell praised the team for the job it did to get him in a position to fight for a point.
"It's probably the biggest mistake I've ever made in my career and I'm kicking myself even more because previously in junior series if I were to make a mistake, and let's say lose a race or lose a victory, you know that you go to the next one and you know you're in that position again," added Russell.
"I think the team did an amazing job this weekend and there are a lot of things to take away that were positive, to be in that position, and equally we weren't leaving absolutely anything on the table.
"Unfortunately, that's the reason that got us there in the first place but equally the reason why it ended how it did."
Before you go...
Wolff confirms he has Mercedes team principal successor in mind
Albon spin "hugely frustrating" as Red Bull leave Imola pointless