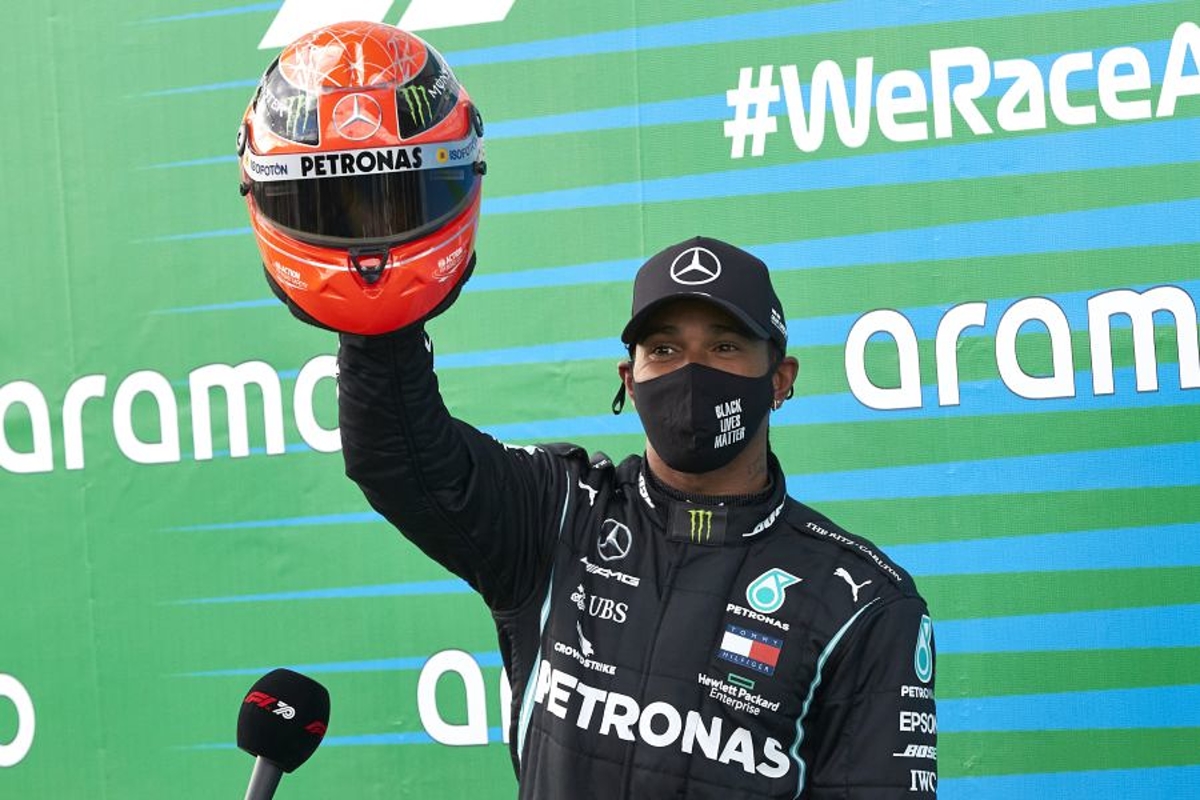 Why the old guard struggle to accept Hamilton as the greatest
Why the old guard struggle to accept Hamilton as the greatest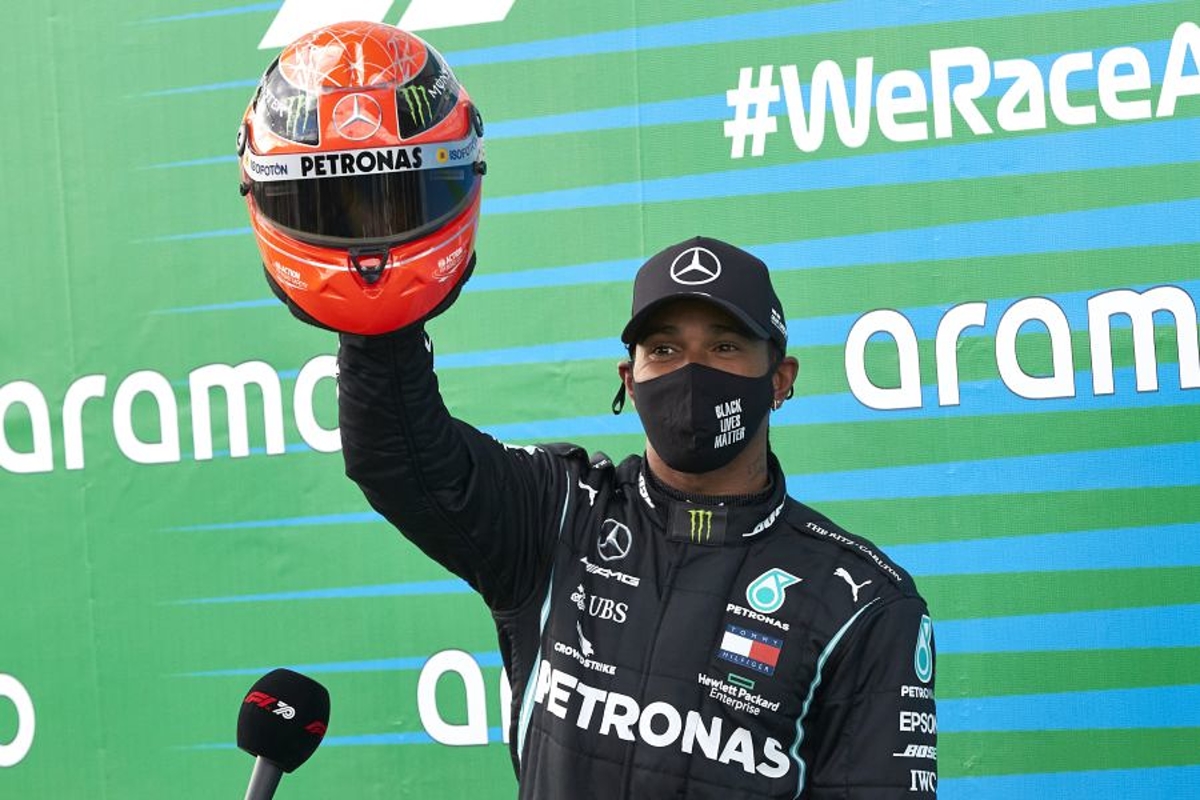 Lewis Hamilton is a driver that splits opinion more than almost any other in history.
But with 91 race wins and six championships to his name, why is it so difficult for some of Formula 1's legends to rate the Briton as one of the sport's all-time greats?
Hamilton already holds numerous records and is almost certain to be tied with Michael Schumacher on seven world titles by the end of the year.
Despite this, Hamilton remains relatively unloved by several former drivers and champions, but the question is, why?
A car that is consistently the class of the field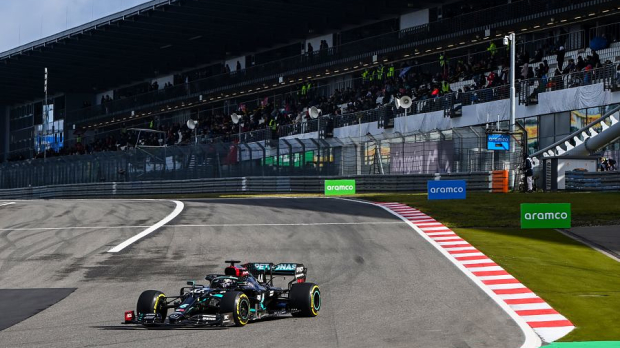 F1 is a team sport, albeit with the drivers acting as individual heroes. But behind the scenes, hundreds of personnel, proudly wearing team colours, work furiously for every thousandth of a second they can gain over the competition.
Mercedes has unquestionably done the best job of any team since the introduction of the V6 turbo-hybrid power units in 2014 and in this time, Hamilton has taken five of his six titles.
The championship winner possessing the best car in the field is not uncommon. Look at Sebastian Vettel, Michael Schumacher or Ayrton Senna if you require proof.
Mercedes team principal Toto Wolff has rubbished claims that Hamilton only wins because of the advantage enjoyed by Mercedes and while a valid opinion, it would be untrue to suggest the car is not a factor. Would Hamilton win the title in a Williams right now? No.
This leads nicely on to point two...
The [lack of] competition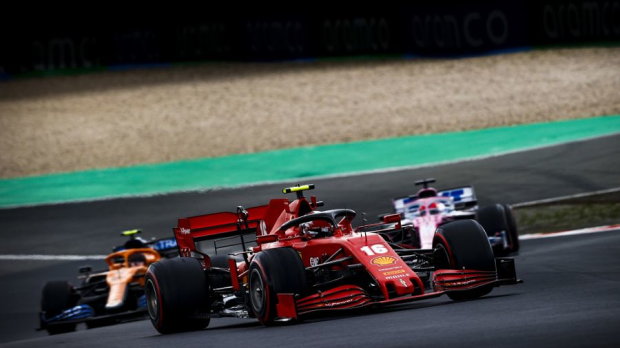 Hamilton has not faced a consistent challenge in the title race since 2016 when he lost out on the title to then team-mate Nico Rosberg.
Between 2014 and 2016, the duo was the driving force in the championship fight and no-one else had a look in. Yes, Daniel Ricciardo, Max Verstappen and Sebastian Vettel picked up a couple of wins each, but the standings ultimately reflected Mercedes' dominance.
So accepting Hamilton had a certain amount of competition up to 2016, by which time he was a three-time world champion, what about more recent years?
Vettel twice flirted with providing a championship challenge but on both occasions dropped away at some point during the mid-season.
Hamilton's current Mercedes team-mate Valtteri Bottas has also looked strong in the opening exchanges before ultimately falling by the wayside.
Red Bull tend to struggle for pace at the start of each campaign, so only provide a threat from mid-season onwards, by which point it is too late.
Schumacher had Fernando Alonso, Juan Pablo Montoya, Mika Hakkinen and Kimi Raikkonen consistently for company, all in their prime and often in competitive machinery, similarly with Senna who competed alongside Alain Prost, Nigel Mansell, Nelson Piquet and more.
The advantage enjoyed by Hamilton is unfortunate, but this is no fault of the driver who earned the seat at Mercedes and made the wise decision to leave McLaren for the German manufacturer in 2013.
Greater safety, less risk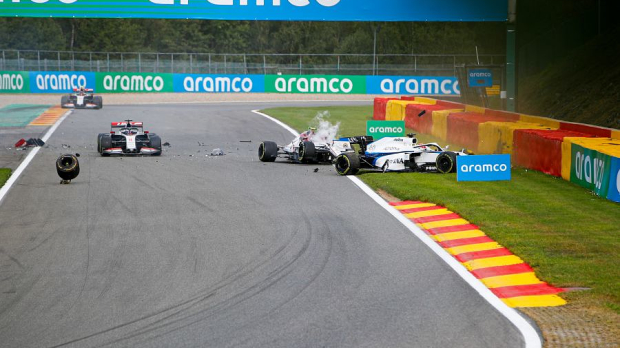 Here we arrive at what I believe to be the crux of the argument - safety. Motorsport is and never will be safe. It says it on the back of every ticket, on the catch fencing that lines every circuit, and yet, is a message that so many people seem to forget.
Only when tragedy strikes, as it did at Suzuka in 2014, or more recently at Spa in the F2 race last year does this triangular warning hit home.
This being said, motorsport is far safer than it was even just a decade ago.
Through work led by Sir Jackie Stewart and the late Professor Sid Watkins, safety in F1 has improved at an impressive rate.
Drivers are now seen walking away unharmed from frightening accidents that decades ago would have either claimed lives or caused serious injury.
But despite safety improvements being positive, there is a feeling the drivers of today are no longer the heroic risk takers of old, where death seemingly lurked around every corner.
Overtakes that previously may have resulted in a worst-case scenario should they go wrong, now go unpunished or, at worst, result in a regrettable retirement.
Back to the question at hand, and why do some of the old guard not rate Hamilton as one of the all-time greats?
Not wishing to speak on behalf of the legends of years gone by, it is likely to be a combination of the above factors.
Without consistent competition, how can you judge the level on which Hamilton is currently operating? Dare I suggest it, but could the increased danger of years gone by have injected a sense of arrogance into these respected personalities?
In short, you can only beat the competition that is put in front of you. Hamilton has no control over what Red Bull, Ferrari or any other team or individual does.
Is it really the Briton's fault the chasing pack has failed to catch up?
Before you go...
Vettel can rediscover form after 'loveless' season with Ferrari
Impossible to survive being just a power unit supplier in F1 - Renault