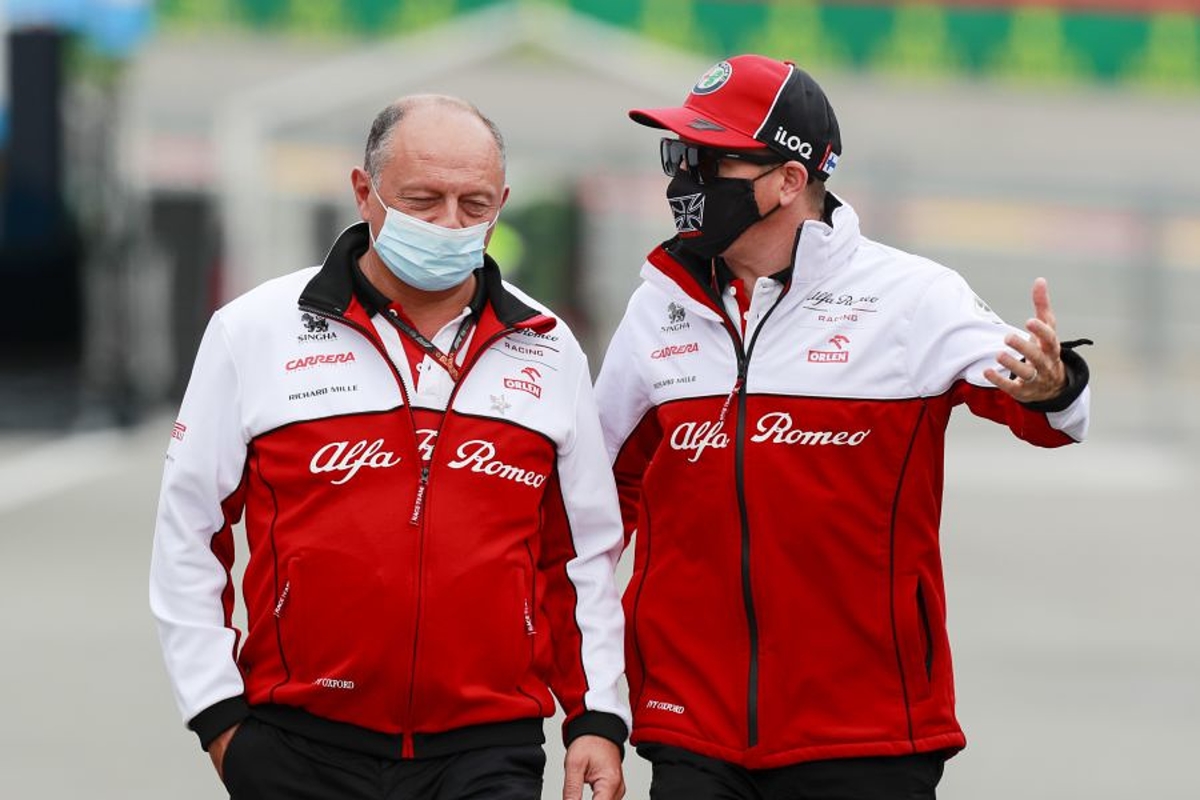 Alfa Romeo boss "not impressed at all" by Raikkonen race record
Alfa Romeo boss "not impressed at all" by Raikkonen race record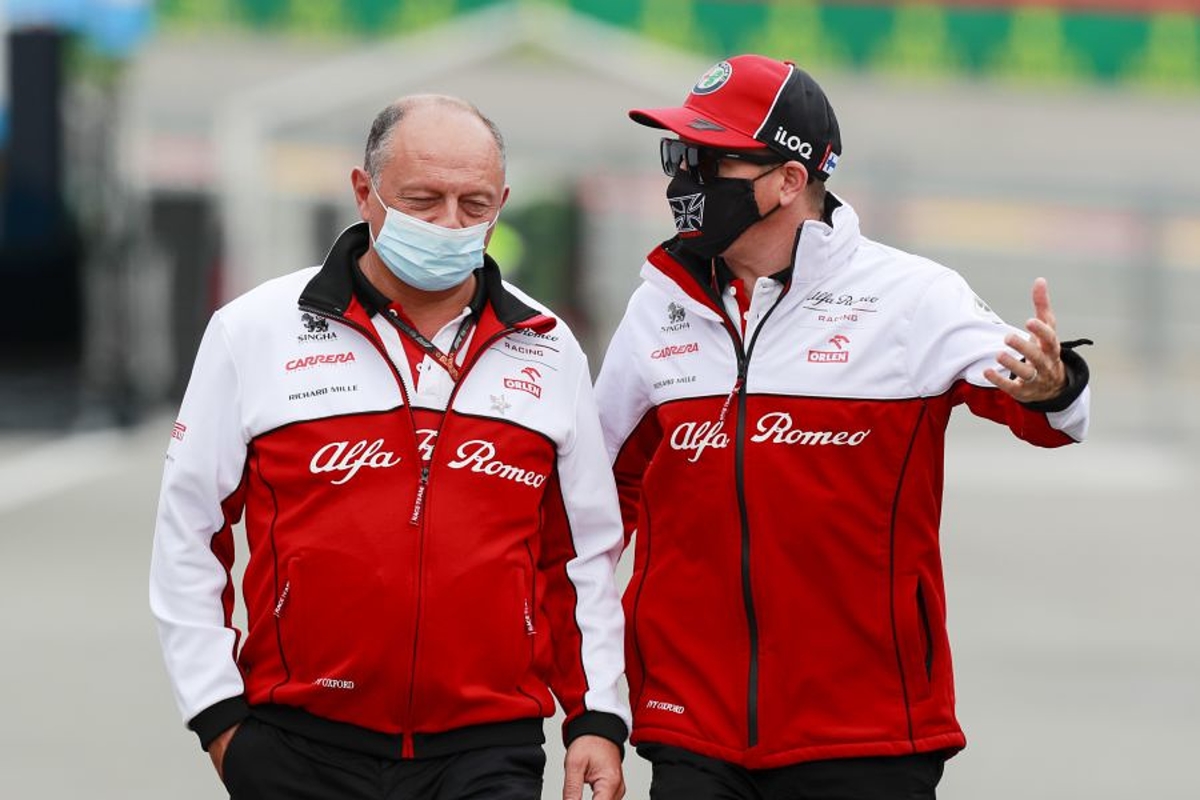 Alfa Romeo team principal Frédéric Vasseur has declared himself unimpressed by the longevity of Kimi Raikkonen's Formula 1 career, instead citing the level of success the Finn has achieved.
Raikkonen began his F1 career in 2001 after only one full season of car racing. With only 23 races of experience in total, Peter Sauber came under fire for promoting the Finn into the team, but it was Sauber who had the last laugh.
After successful stints at McLaren, Ferrari - twice - and Lotus, Raikkonen returned to his maiden team, now Alfa Romeo, as a world champion and with 21 race wins to his name.
To Vasseur, these are the statistics that matter, not the record-breaking 323 F1 starts.
"I am not impressed at all with the number of races," said Vasseur. "I am more impressed with the results and the number of podiums and wins that he did.
"To do races for me makes absolutely no sense as long as you are not able to make a clear target and to reach your targets.
"I think he was very successful [in F1]. Today, even if we are not successful, we have a common goal.
"We are happy with what we are doing. For sure we always want to get more and get better results but it is another approach compared to when Kimi was at Ferrari or McLaren, but I think the most important is to enjoy."
In typical Raikkonen fashion, the 40-year-old took to social media to share his 'celebration' in the garage, commenting: "Yes I have been around for a while. Thanks for all the support and cake."
Asked how he thinks Raikkonen views the achievement, Vasseur simply replied: "I think he doesn't care, honestly, I don't care also."
Before you go...
"A new beginning" as Alonso makes Renault return in Barcelona